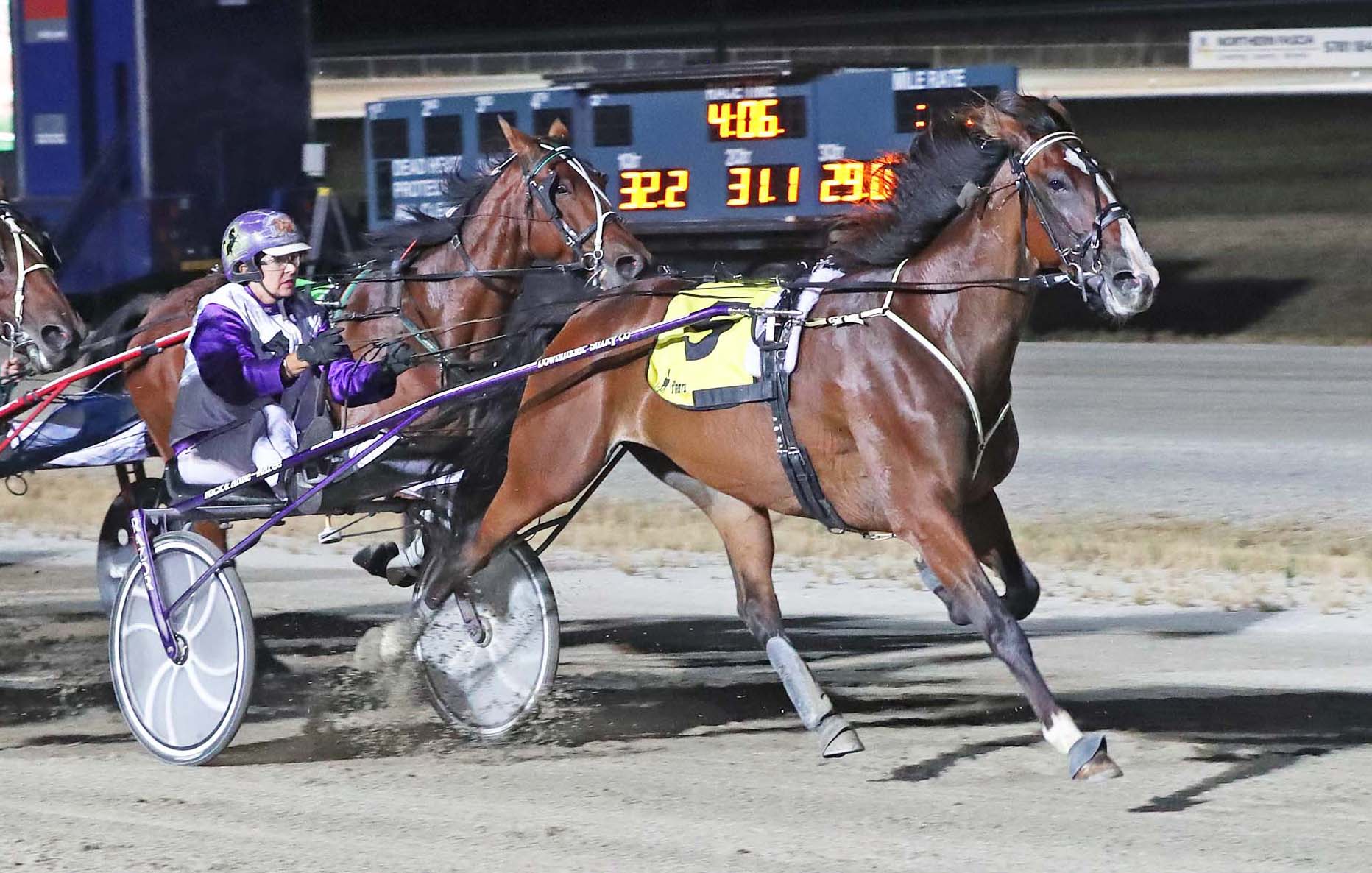 The Maori's Idol Points Trophy will be decided in Saturday night's Bendigo Bank 2018 Trotters Cup, with Regal Pepperell well-placed to step away with the crown.
For the first time the championship winner, the result of the season's 24 trotting country cups, will claim a $10,000 prize.
Father Christmas is the only contender to Regal Pepperell's unaninmous hold on the title in this weekend's $20,000 Group 3, with the Brent Lilley-trained former Kiwi sitting on 10 points, four shy of Regal Pepperell.
That means with victory Father Christmas can draw level with the Michael Barby-trained mare providing Regal Peperell doesn't register a point. The championship gifts four points to the winner, two to the runner-up and one to the third-placed horse.
Victory would be a great reward for Regal Pepperell's season of consistency, having contested six country cups and saluted at Kilmore, Wedderburn and Hamilton and placed second at Shepparton.
Sky Petite sits second on the table with 11 points from six cups but won't contest Bendigo, while Father Christmas has quickly notched 10 points in four outings, including victories in the Horsham and Boort cups. It's been a terrific return since making his Australian debut late in February.
In Saturday night's cup, which gets underway at 8.03pm on Trots Vision, Father Christmas has been enlisted a $4.60 chance on TAB.com.au fixed odds, outside of favourite Tough Monarch ($2.70) and a shorter quote than Regal Pepperell ($6).
The championship contenders will start off 10m in neighbouring gates.