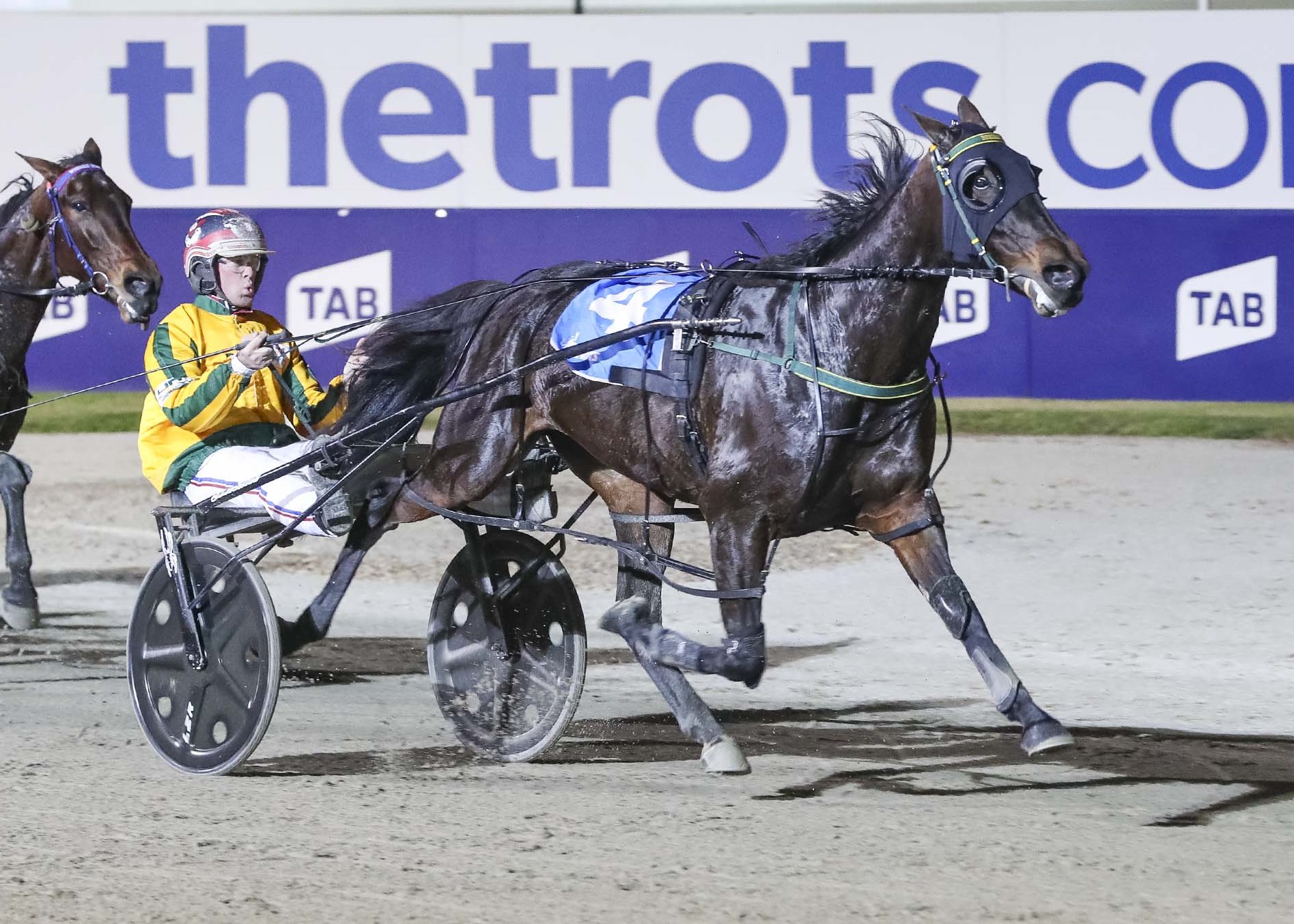 This could be Molly Kelly's chance to turn the tables on star stablemate Nostra Villa and Berisari's nicely placed to bully her way into Friday night's feature at Tabcorp Park Melton.
They were the determinations of trainer Emma Stewart, who heads into the night of metropolitan racing with a fantastic card of fillies and mares as well as a lightly raced three-year-old who she's given a massive push.
"I think he's one of our best three-year-olds," Stewart said of Ride High, who will contest the Sanctuary Lakes Point Cook 3YO Pace. "I think he can match it with our better ones, so fingers crossed he can get another win on the board."
Given NSW Derby winner Poster Boy is Ride High's stablemate that's some wrap by Stewart, who previewed her card when she joined RSN's Inside Word today.
Friday night's showcase race is the Alabar Angelique Club Pace, leg two in the Mares Triple Crown in which Stewart will have Striking Beauty, Whirily School and Alabar Make Mine Cullen winner Berisari.
"Her draws not too bad for her," Stewart said of Berisari, who will start from gate 11 in the 8.10pm middle-distance Group 3. "She can do a little bit of work and hopefully she gets in front of a couple of the better ones early."
Of Whirily School, who starts from inside the back row, Stewart professed "it's a good draw for her and hopefully she will be doing her best work late", while Striking Beauty is up in class and "will be finding the fence and hopefully running home strong late".
The night will also provide a showcase of the next generation of potential Mares Triple Classic contenders, with the Argent 3YO Classic drawing an array of talented fillies, including four Stewart runners.
While Victorian three-year-old filly of the year Nostra Villa looms large – "she's strong and versatile, she's definitely the one to beat" – Stewart has tipped punters towards a potential upset.
"I'm a fan of Molly Kelly's," she said. "She probably hasn't been going as good this time, but I think she's slowly getting back to her best and I think this is her chance to take a scalp off Nostra Villa."
Of her other runners, "this is a step up" for Trinity Dreaming and Frankincense "will trail the fence and hopefully be getting home strong".
Rocknroll Icon will contest the third race – the Plenty Valley Retirement Village Pace – well in red figures and Stewart "thinks he will just be a bit too good for them in this race".
While last but not least is Two Times Bettor, who steps out in the Empire Stallions Vicbred Platinum Home Grown Classic two-year-old fillies' final.
"She's a lovely filly, she's really well bred and she's got plenty of bottom to her," Stewart said. "I don't think the draw (gate seven) will be too bad for her. She's pretty sensible and she loves to race, so fingers crossed she puts her best foot forward."