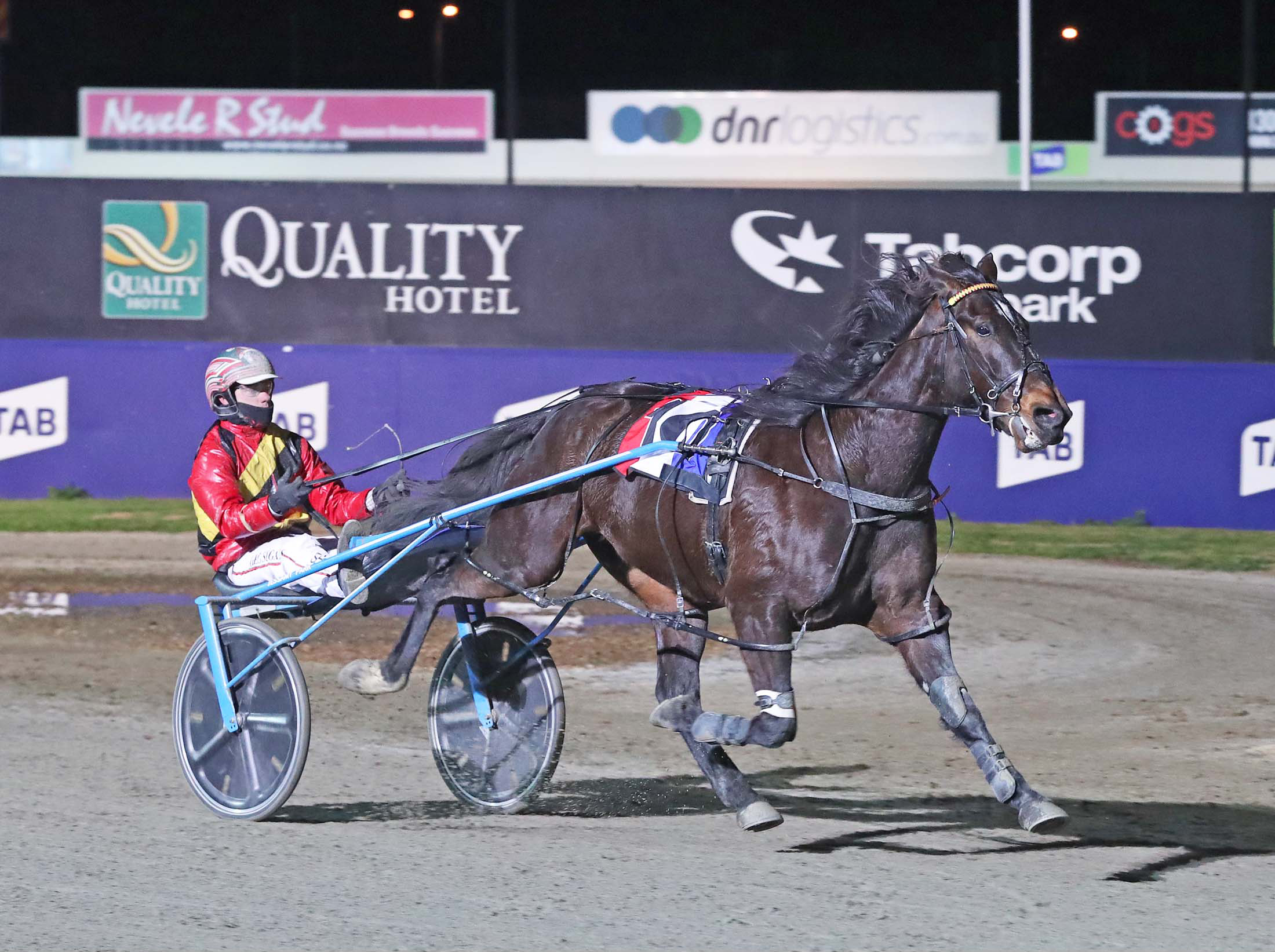 Some free-for-all might will be flexed at Tabcorp Park Melton today when Tee Cee Bee Macray, Moonrock and Young Modern line up in the sixth trial.
The star-studded showdown headlines today's 12 trials at HQ, which also feature a host of exciting two-year-olds.
Crucial campaigns loom for those horses connections will be hoping can make the leap from Group 1 competitor to Grand Circuit contender, particularly with the Victorian Inter Dominion looming large over the landscape.
Tee Cee Bee Macray trialled at Geelong on May 7 for trainer-driver Greg Sugars when second to Clancys Fobwatch, and will start from gate four today as he builds up to his first race resumption since running seventh in the SA Pacing Cup.
Moonrock's trial is his first this campaign for trainer Sonya Smith and driver Anthony Butt, with the Popular Alm Free For All winner last seen in the Bohemia Crystal Free For All, an eighth placing that followed Group 1 bids in the Allied Express Sprint (fourth) and Del-Re National A. G. Hunter Cup (eighth).
Emma Stewart's country cup placegetter Young Modern has his second trial in today's hit-out that also features General Dodge, Van Mara and Mar Nien.
The 12 trials also include a host of two-year-olds, including the second trial of Nostra Ideal, whose owner Anthony Caruana had a golden 2017 behind Nostras Villa and Beach. The American Ideal-Indigenous colt steps out in a five-horse trial of maidens, which also features My Girl Pearl (Ahmed Taiba), Diamond Stride (David Miles), Ellipsis (Andy Gath) and Biscuit (Alison Alford).
More two-year-olds feature in the fourth trial including the impeccably bred Ahmed Taiba-trained Zoliver, a half to both Yankee Rockstar and Poster Boy through Aston Villa. He will meet Hardhitter, who's won two of three starts before running ninth in the Australian Pacing Gold final when he contacted a sulky, broke and was stood down for a trial.
There will also be a host of trotters, in particular from the Anton Golino stable, with the Yabby Dam Farms featuring eight two-year-olds across trials three and 11.
Here's today's line-up: https://www.thetrots.com.au/racing/trials/trial-fields/melton-tuesday-15th-may/
Education heats begin at 11.45am today with heat one of the trials to follow. Watch them live each week via thetrots.com.au here: https://www.thetrots.com.au/racing/trials/live-trial-video/
To catch up on the trial results head here: http://youtube.com/harnessracingvic