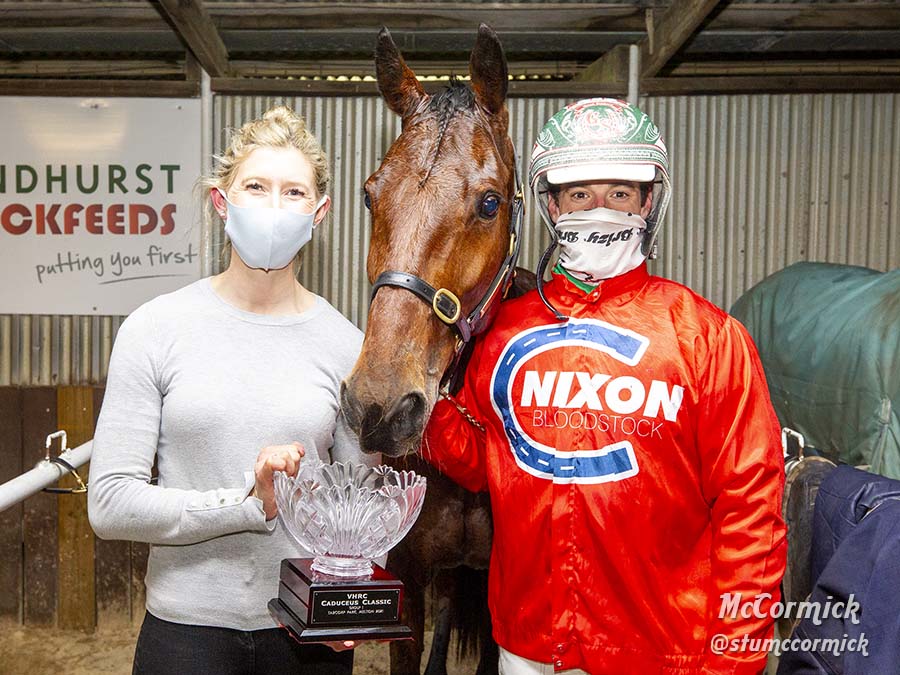 American entrepreneur Howard Schulz once said success is best when it is shared.
On face value, that phrase sounds little more than a trite, somewhat simplistic sentiment.
On Saturday night at Bendigo, however, it meant everything.
Here's the background.
Triple Eight, a former Kiwi with massive early wraps is sent to Victoria in search of suitable opportunities, and his five-strong list of owners including 'Pacing Priest' Father Brian Glasheen, choose Larajay Farm as his new home.
Larajay Farm, for the uninitiated, is the Myrniong base established by Jess Tubbs and Greg Sugars.
As one of Australia's best and most marketable reinsmen Sugars is both the face and voice of this burgeoning operation.
And for those on Harness Racing's periphery, he's also the brains and brawn.
Great as he might be, however, the genius known simply as 'Candyman' cannot, and does not, lead a lonely one-man-band.
This much was obvious when Triple Eight, that former Kiwi referenced above, won the Group 1 VHRC Caduceus Classic in totally dominant fashion.
Understandably emotional following the feature success at Lords Raceway, Sugars leapt from his sulky on Saturday night and straight to an interview with Sky Racing's Gareth Hall.
Let it be recorded right at this point that the 'Candyman' had, moment prior, driven the perfect race, just as he's done many, many times before.
Rather than bathe in the glory of his own brilliance however, the champion pilot purposefully praised his partner in both life and crime.
Battling back tears, Sugars eloquently explained how Tubbs had handled the horse they call Bart in all his trackwork at Larajay Farm and that her special touch had masterminded this success.
Not only were his words tremendously touching and tender, but they also teemed with an often-unheard truth.
Tubbs, like so many women with horses in their name, is no figurehead.
She, and her sorority of female trainers, are not silent partners in their chosen profession.
They train.
They work.
They are seminal to their stables' success.
From a racing perspective, Triple Eight's maiden Group 1 success was a mouth-watering entrée for what may transpire in the Victoria Cup on October 9.
From a broader perspective, his triumph was a wonderful conduit for dispelling myths and mistruths about the enormous role Tubbs herself, and many like her, play in the shadows of their higher profile partners.
---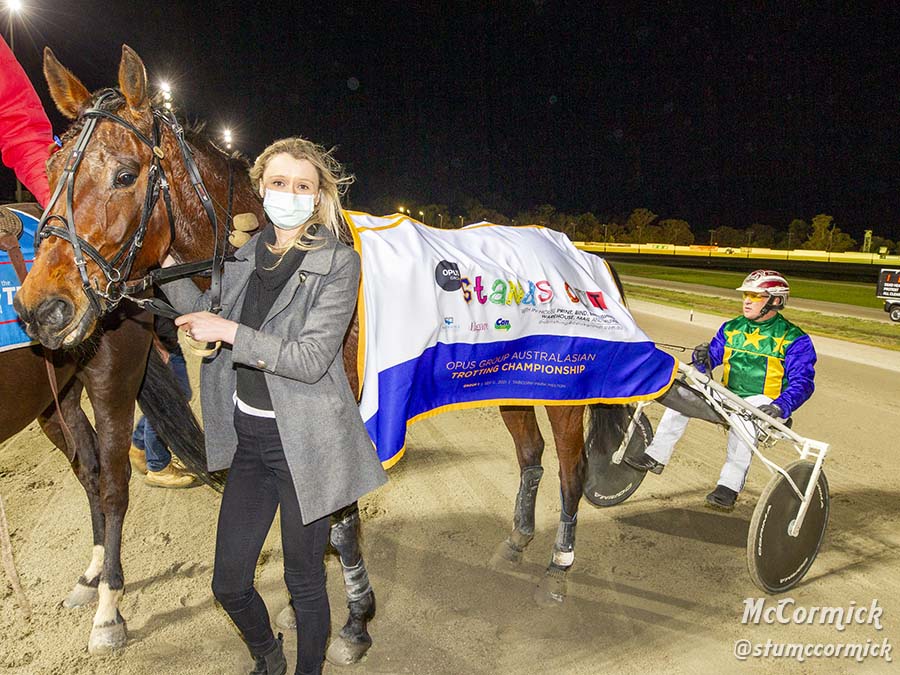 Last week, harness headlines were dominated by the heart-warming story of an eight-year-old horse on the cusp of his maiden Group 1 success.
And, in a way, they were prophetic given a greybeard of that very vintage did break his elite-level maiden at Bendigo Saturday night.
Only thing is, it wasn't who most expected.
General Dodge was the headline horse, Maori Law the fairytale victor.
And by claiming the Australasian Trotting Championship Maori Law was joined by his young co-trainer Emmett Brosnan as a first-time top-level winner.
---
The opinions expressed in The Forum are those of the author and may not be attributed to or represent policies of Harness Racing Victoria, which is the state authority and owner of thetrots.com.au.