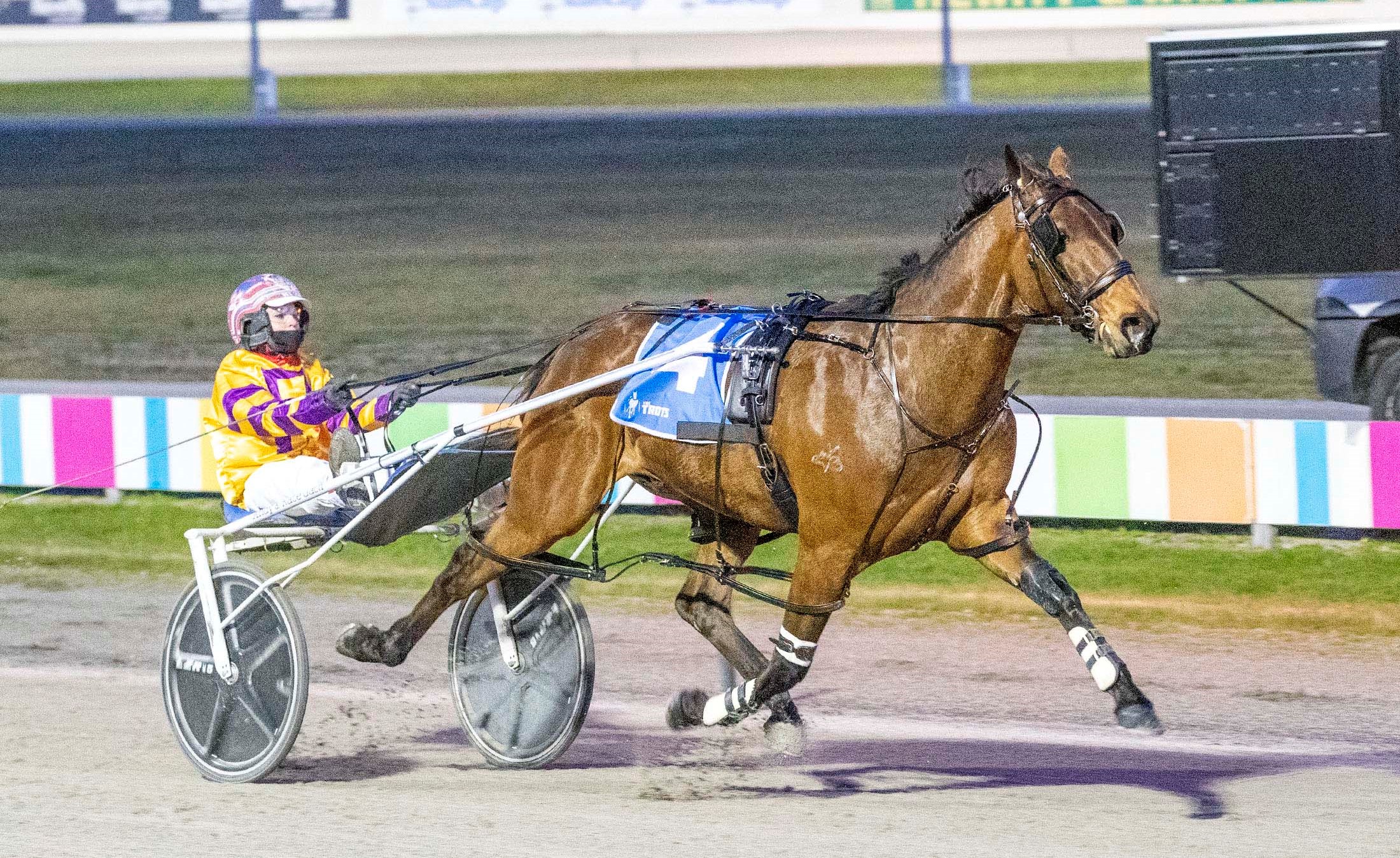 Trotting trainers, almost exclusively, do not declare their own horses.
In myriad ways the two equine racing codes share a decidedly similar DNA profile.
They share similar challenges regarding animal welfare, wagering, handicapping, programming and relevance.
On the issue referenced above, however, they definitively differ.
These days, thoroughbred trainers will label stable runners at will and move forward without batting an eyelid if they fail to deliver.
Trotting trainers adhere to an older, more traditional code.
Which is why Andy Gath's explosive revelations about juvenile pacer Catch A Wave on Harness Racing Victoria's digital hit 'Burning Questions' were so significant.
Okay, for the purposes of posterity, Gath never stated that Catch A Wave was unbeatable in Saturday night's Gold Sovereign Final at Bray Raceway, Ballarat.
What he did articulate, however, was arguably more stunning.
Almost unprompted, the legendary mentor rated Catch A Wave the best baby pacer he'd handled in many years.
The unofficial code of conduct among harness conditioners precludes plenty from uttering such sentiments.
Such is their salt-of-the-Earth nature and respect for humility that expressing pride at that level is seen as asking for trouble.
But there was not trouble here.
There was no karmic strife.
After shortening from $3.50 into $1.60 on the back of Gath's revelations, Catch A Wave – who somehow started $16 on debut – led and destroyed a quality assortment of juvenile rivals.
It was, quite simply, a thing of beauty.
In racing, inside info propels punting in a way it never has before.
Sadly, for the group chats and punters clubs perpetuating such intelligence, it's almost never accurate.
Poetically, however, we still live in an era where trotting trainers won't publicly posture about a horse in their care unless they mean it.
That very fact lends their comments currency.
And all who followed the trail left by Andy Gath last Thursday are beneficiaries of how profound legitimate insight can be.
---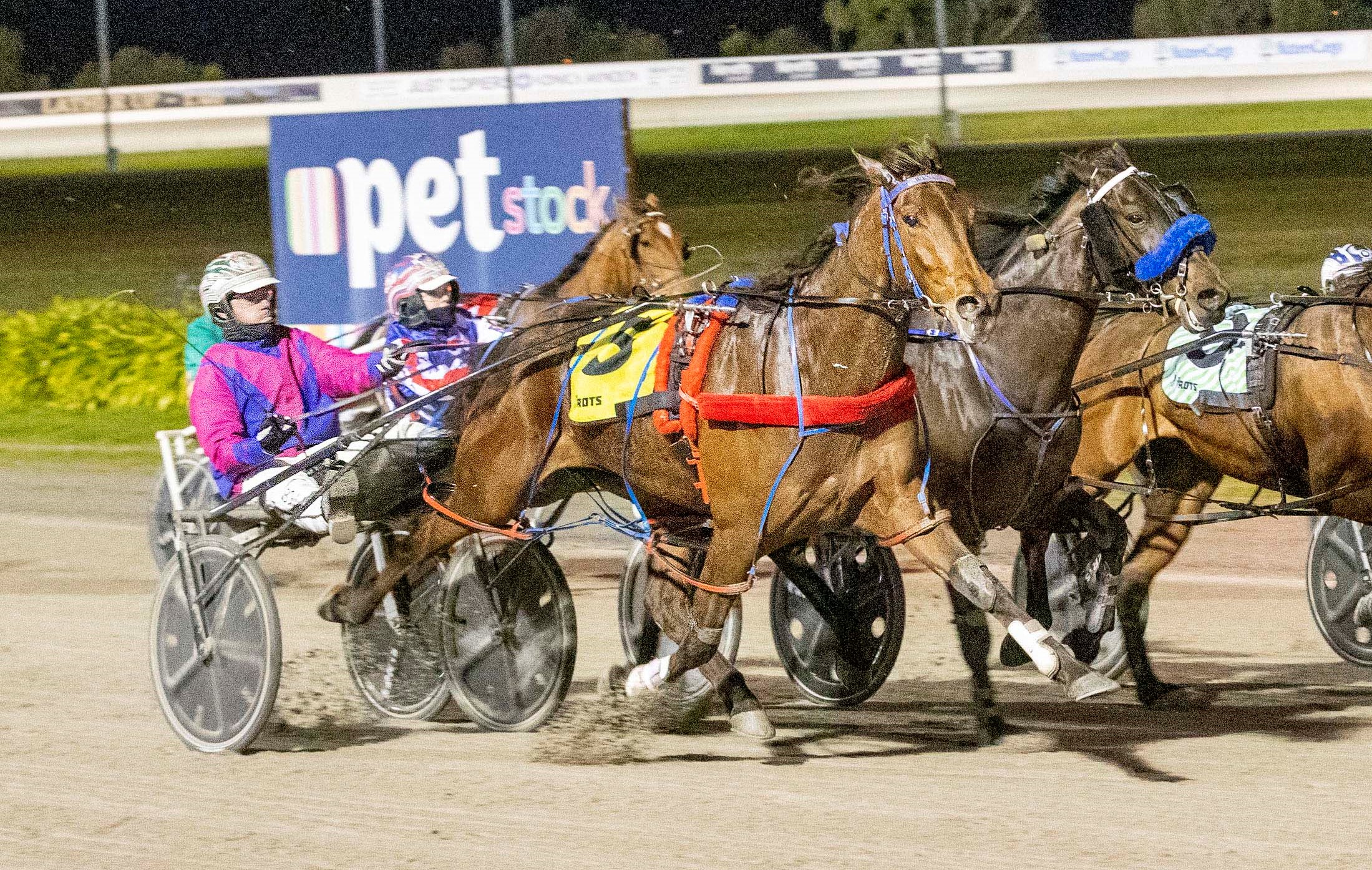 In many ways, the days of the equine giant-killer are fading from our memories.
Boutique barns, in harness racing particularly, find it increasingly difficult to deliver knockout blows when tackling the handful of leviathan operations in their respective states.
Bulletproof Boy is the exception.
On Saturday night, in the Gammalite Free For All, Scott Ewen's six-year-old journeyman engineered a feat which has now become familiar.
He swamped higher profile horses from more glamorous stables at odds which would make your eyes water.
In his last 21 starts Bulletproof Boy has won four times.
On face value that sounds solid but far from spectacular.
Further investigation, however, will reveal those quartet of successes have come at odds of $60.70, $45.50, $13.90, and $21.90.
That means a $100 win bet sent his way over those 21 outings would leave you $12,100 in front.
Food for thought if nothing else.
---
The opinions expressed in The Forum are those of the author and may not be attributed to or represent policies of Harness Racing Victoria, which is the state authority and owner of thetrots.com.au.