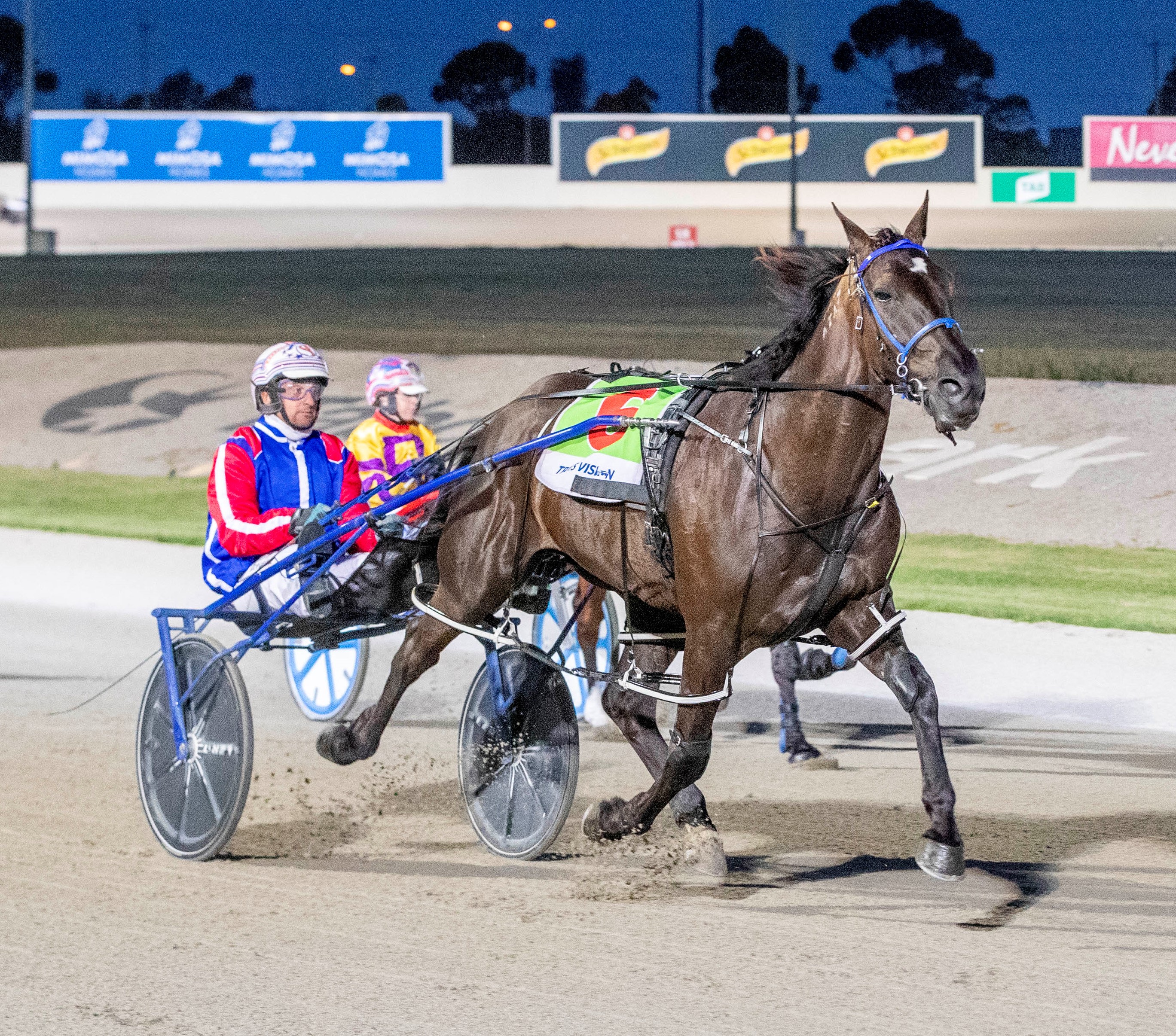 We've all tried calculating dog years into human years – mostly inaccurately – but how does this translation apply to harness racing.
In cold, heard term, you can't; but let's try regardless.
A steady rule of thumb is that standardbreds starts their racing careers at two, which roughly represents 14 human years, and that we add three human years for every standardbred year going forward.
If we apply this system in its rawest form, three-year-olds are much like 17-year-old athletes, four-year-old's 20 and on we go from there.
Traditionally, particularly through harness racing's halcyon days, standardbred athletes matured later than most.
Much like in Aussie Rules, competitors regularly reached their peak through ages six to seven, which loosely translated the late 20's for a midfielder or key forward.
Oh, how times have changed.
These days, standardbred stars regularly hit top gear at just four years of age, a fact clearly fortified by the major players in this evening's fast-class pace at Melton's Tabcorp Park.
Three of the nine runners in tonight's Dann Event Hire Pace are just four years old – though the recent change of season means they're more like four-and-half, if that makes any sense at all.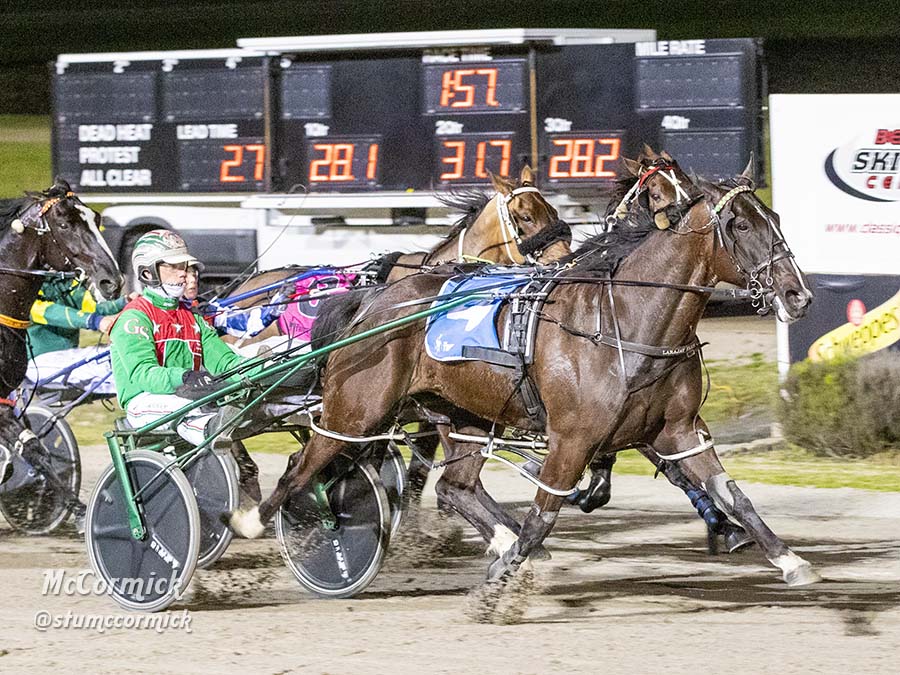 Despite representing less than have the fast class field, they represent market domination, particularly Rock N Roll Doo (pictured above) and Better Eclipse (pictured right).
This is the new world order.
A world where pacers, but also trotters, are inheriting the Earth at what once represented 21 or 22 years of age in human terms.
Tonight's result is unlikely to be definitive.
Better Eclipse can lose and still maintain his cache given the heights he's already scaled when claiming the Chariots of Fire and finishing third in the Miracle Mile earlier this term.
Rock N Roll Doo may or may not be suited by drawing barrier one and early fortune could play heavily into his winning claims second-up from a break.
What we do hope is that this four-year-old brigade, which also includes Bondi Lockdown, Act Now, Beyond Delight, Ladies In Read, Tough Tilly and Joanna, all keep improving throughout their 'early 20's'.
The sport – at its top level – needs regeneration, and these young tyros are our great bay, brown and black hopes for the future.
---
You know the COVID pandemic crisis must be almost behind us when star Riverina horseman, David Kennedy, travels a team to Tabcorp Park almost on a whim.
Tonight, Kennedy and regular reinsman Jackson Painting will combine with four runners across Melton's monster 11-race card.
The best of those hopes is Group 1 winner Rocknroll Runa in heat two of the Metropolitan Pace series, though Painting gives the whole quartet serious Each Way chances.
Throw a range of former Kiwis into the mix at headquarters this evening and finally, the movement of horses required for Harness Racing to thrive, once again seems at pre-pandemic levels.
---
The opinions expressed in The Forum are those of the author and may not be attributed to or represent policies of Harness Racing Victoria, which is the state authority and owner of thetrots.com.au.