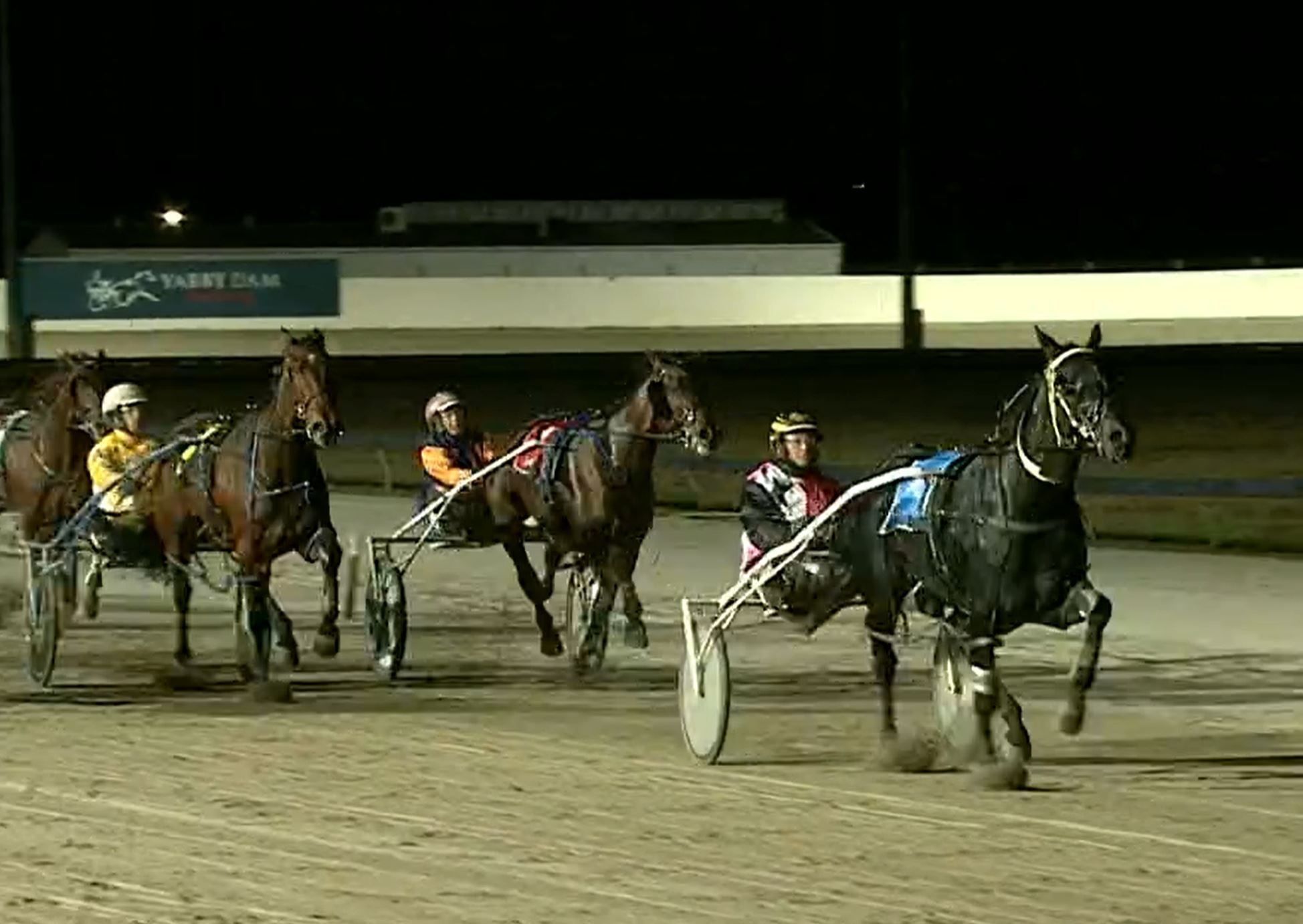 BIZARRE as it may sound, racing and sport is often less impelled by its champions and more by its untapped talents, its excitement machines, its shooting stars.
And on Saturday night, two such talents were responsible for setting a new-look Beckley Park ablaze.
The first was General Dodge.
In many ways it's almost poetic that Mick Chircop's eight-year-old gelding is a son of Courage Under Fire.
If there was one identifying feature of 'Mighty Mouse's' character, it was his limitless charisma and these genes have certainly been passed down to General Dodge.
At Geelong, in the TAB Captain Sandy Free For All, General Dodge was having his first start for 14 months.
From day dot the electric speedster has struggled for racetrack continuity for a range of reasons, including a potentially compromised immune system and a troublesome back.
When he has been sound, however, he's also been breathtaking, and that theme continued at Beckley Park.
Following some super impressive trial efforts, General Dodge displayed excellent gate speed in the Captain Sandy to cross Pacifico Dream before ultimately trailing Reactor Now in transit.
Approaching the final turn Jason Lee looked to be swinging on 'The General' but, even so, the push-button pace that fellow unleashed when extricated to the sprint lane was mindblowing to witness.
Saturday night's other shooting star was Honolua Bay.
This guy has gears.
For whatever reason, Honolua Bay is one of those horses that feels like he's been around far longer than is actually the case.
He's also a horse whose failures, despite being far rarer than his successes, have unfairly defined him.
The truth is, David Aiken's four-year-old flying machine has had just 14 starts yet already owns two track records.
The latest of those records was established on Saturday night when Honolua Bay pounced to the lead then exploded from the 800m mark to leave his rivals gasping.
Given his statuesque physique and predilection for short-course racing there's something very Ride High about Honolua Bay.
And history may dictate he's not wildly inferior to that other shooting star when their careers conclude.
XXX
ANTHONY Butt and Sonya Smith are literally untameable at present.
Since switching back to Victoria the power couple have been in rare form but at hasn't stopped them hitting the road either.
A fortnight back Butt travelled his best pacer, Wolf Stride, to Wagga and nailed Group 1 success in the process.
On Saturday night he crossed a different border and trained the South Australian Cup quinella with Boots Electric and Perfect Stride.
Butt's newly elevated opinion of Boots Electric was clear when he chose to drive that bloke ahead of Perfect Stride at Globe Derby.
But the way he won made you wonder whether he and Smith won't soon have a second topliner to join Wolf Stride at Grand Circuit level.