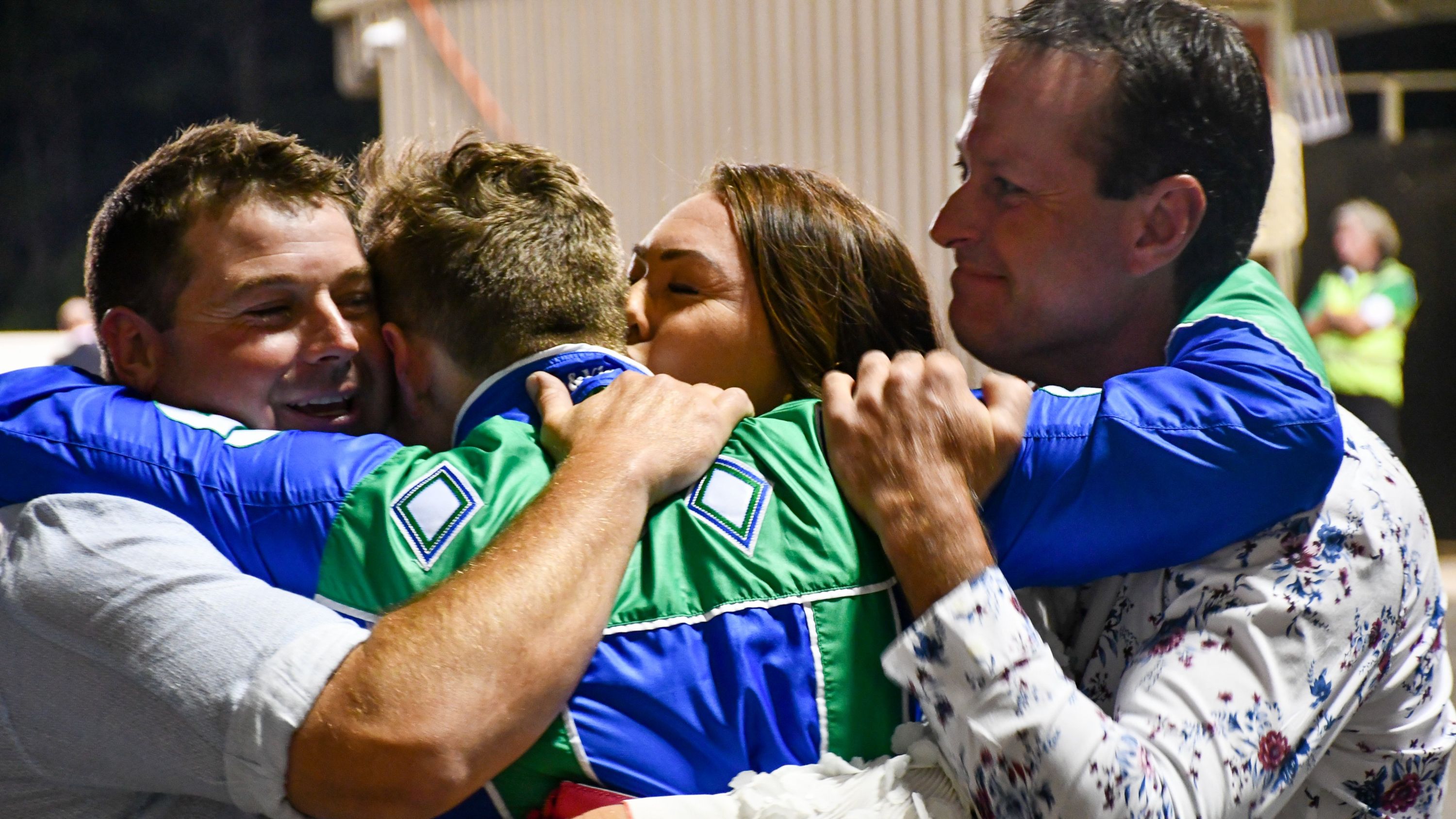 Have we caught our breath yet? Saturday night's TAB Inter Dominion Pacing Final delivered the first result reversal in the series due to a protest after BONCEL BENJAMIN's connections successfully pleaded a case of interference.
This is not an ideal scenario for anyone involved, let's get that straight.
The eventual winners did not get to celebrate and revel in their horse crossing the line first, and then had an agonising 30-minute wait to eventually be awarded their result. Even something as simple as not having the winning photo with their horse's head in front is another element that they don't get to enjoy.
(Picture courtesy Club Menangle)
For the EXPENSIVE EGO camp, it was heartbreak at the highest level.
It seemed clearly evident in the post-race interview that driver David Moran was aware that he had a fight on his hands, but for the other contingent of supporters, they would have experienced a sinking feeling like no other after a few minutes of elation.
When it comes to the stewards and officials, a life changing decision was put into their hands. No steward wants to have to make such a monumental decision, but after all it is their job, and they did it professionally.
The misery that all involved with the eventual runner-up would have felt would have been unexplainable, but all took the decision with respect, dignity and I have not heard a poor word about how all handled themselves. My commiserations to them all and I am certain that Expensive Ego will make up for this frustration sooner rather than later.
It was cliff hanger viewing though for all that watched the SKY coverage on Saturday night, with viewers allowed into the inner sanctum of the decision room to get a full understanding of how the scenario unfolded. It was necessary but not assured that we could gain this access, so we thank the integrity team from Harness Racing NSW for allowing it.
In the end, the emotion, elation and delight that we witnessed from Josh Gallagher, Jason Grimson and the Duffys was so heart-warming and left me with an enormous smile on my face and goosebumps. This is what everyone in the sport strives for and this was delivered to all involved in the most unlikely of scenarios.
Young Josh has experienced some extreme lows in his short life but has managed to work hard and has conducted himself so wonderfully under the hardest of circumstances on many occasions, including Saturday. His future in the game is so bright and this victory will forever cement his position in harness racing history.
Jason Grimson has been one of the stories of the state's training ranks in the last 18 months, but his talent has been obvious since day one. After training a Group 1 Bathurst Gold Tiara winner only two months after gaining his licence, his success with tried horses has amazed many in recent times.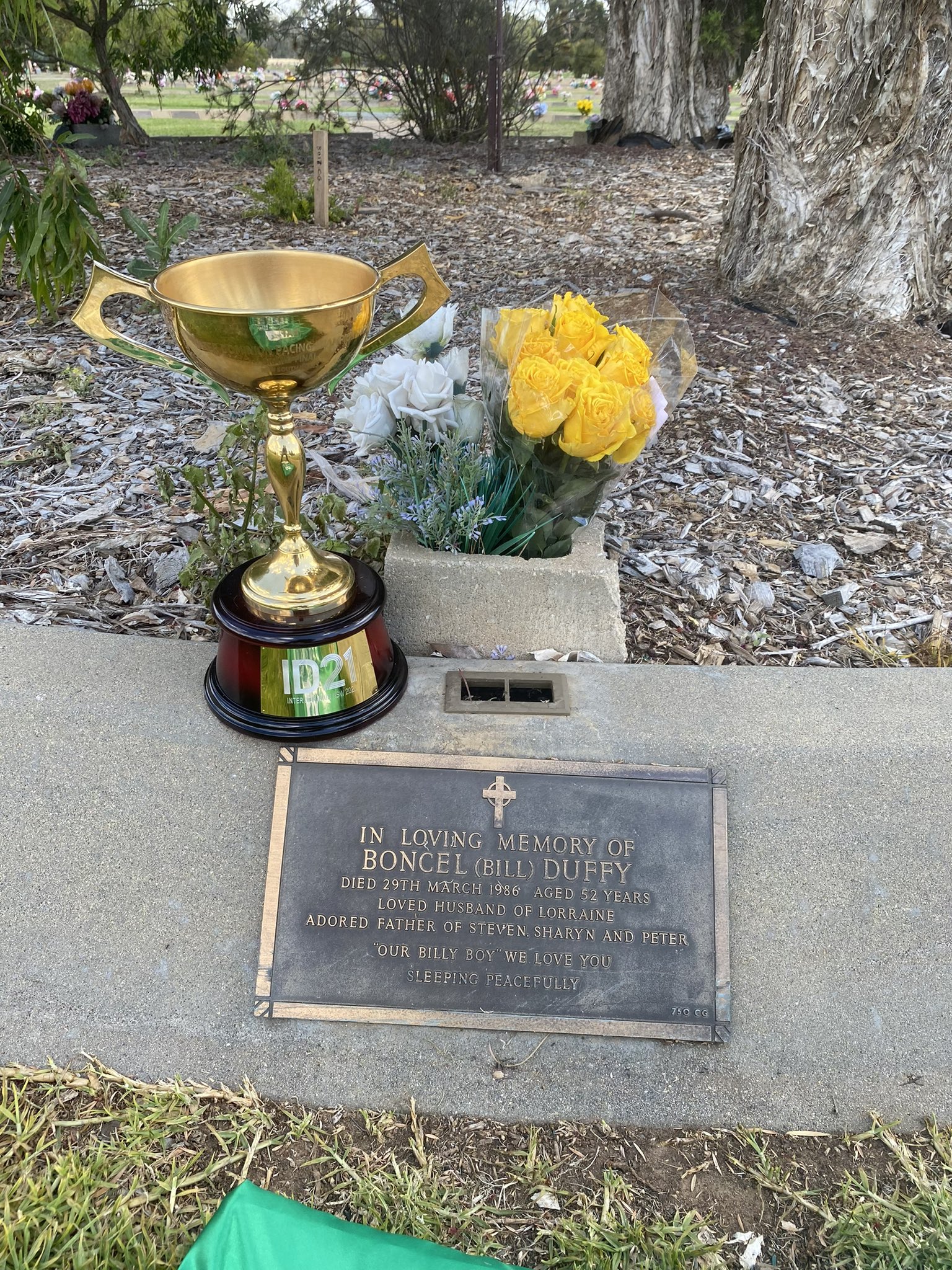 With accomplishment comes scrutiny and the young trainer has experienced his fair share, but being able to rise above it all and salute on the biggest stage is an enormous credit to him.
And finally, what about the Duffys? Owning an Inter Dominion winner is everyone's dream but having the foresight to send their most talented pacer away to provide him with the best opportunities is a hard call to make.
Boncel Benjamin is named after Steven's late father and the significance of this horse in their life was already enormous, but a windfall like this is life changing for a family entrenched in this game.
The Inter Dominion of 2021 had many challenges, but it is one we will never forget.
As the reins are now handed to Victoria for next year's edition, all roads will lead to Tabcorp Park Melton in 2022.
---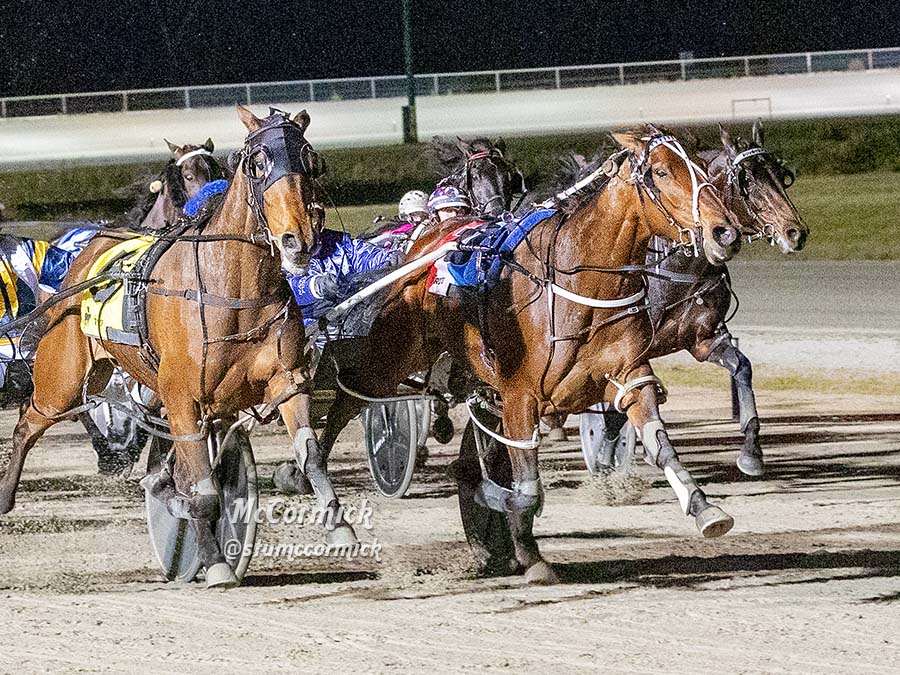 THIS year's edition of the Decron Cranbourne Pacing Cup has brought together a sensational field and looks set to be a cracking affair.
COPY THAT has arrived in town and, off the back of his New Zealand Cup victory only two starts ago, he would be the best credentialed pacer in most races he contests.
There is a mighty little mare, however, that could lay claim to holding the edge.
AMAZING DREAM has been a superstar right throughout her three seasons of racing so far and has a bank of more than $1.3 million to prove it. Owning defeats over her more fancied opponent in races like the Auckland Cup, Rising Sun and Blacks A Fake in the last 12 months makes it surprising to see such a disparity in the market.
Copy That has held odds-on favoritism throughout TAB betting whilst the better drawn Amazing Dream has been friendless, with as much as $7.50 available.
Throw in GENERAL DODGE, who hasn't been seen for a month, and it is going to be an intriguing affair.
---
BEST BET OF THE WEEKEND
Albion Park Saturday: R7 No.1 ITALIAN LAD.
VALUE BET OF THE WEEKEND
Cranbourne Saturday: R7 No.3 Amazing Dream.
---

Brittany Graham is a regular host on Sky Racing and the Sky Racing Active app, plus In The Gig with Ben Way and Gareth Hall every Tuesday night on Sky Racing 2 from 6pm.
---
The opinions expressed in The Forum are those of the author and may not be attributed to or represent policies of Harness Racing Victoria, which is the state authority and owner of thetrots.com.au.