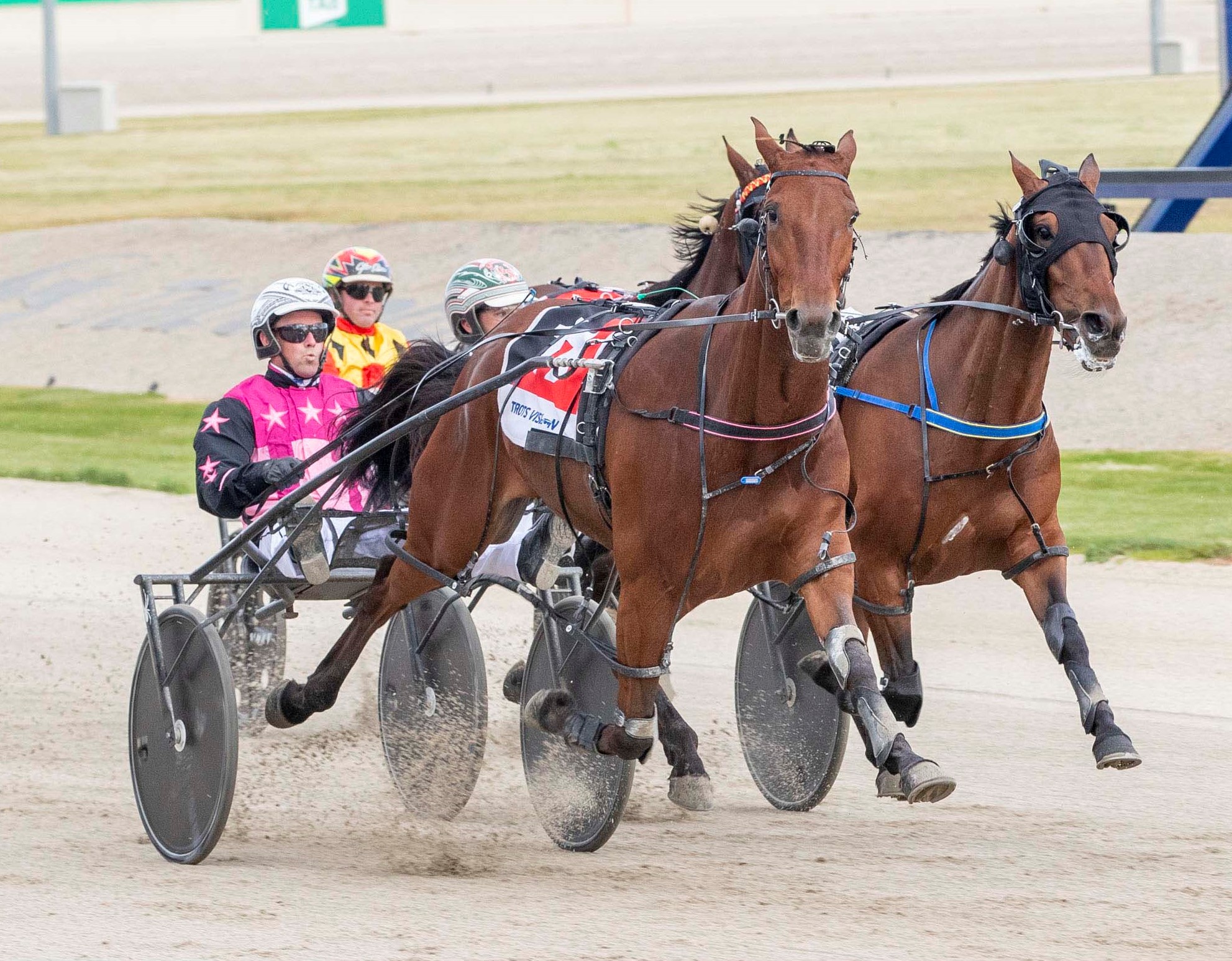 THE Breeders Crown was built to unearth the stars of the future and boy did it deliver this year.
Pause and think back to what we witnessed, starting with the unbelievable win of Honolua Bay in the opening race. I can't recall a pacer doing what he did at Melton, considering the times and ground he covered in that last lap. He could be anything.
Then came the powerhouse wins of young trotters Just A Bit Touchy and Plymoutb Chubb.
Enter Catch A Wave, the two-year-old who genuinely won like he had 100m on his rivals. And he's still a bundle of rawness!
Act Now did what Act Now does, broke his rivals down the back straight and hit the line like a savage. What a campaign he's had.
And then came the main dish of the night, the epic 3YO Pacing Fillies' final, which certainly delivered on the hype.
The Ladies In Red believers cash-up and any remaining doubters were silenced. She is something else.
What a night!
---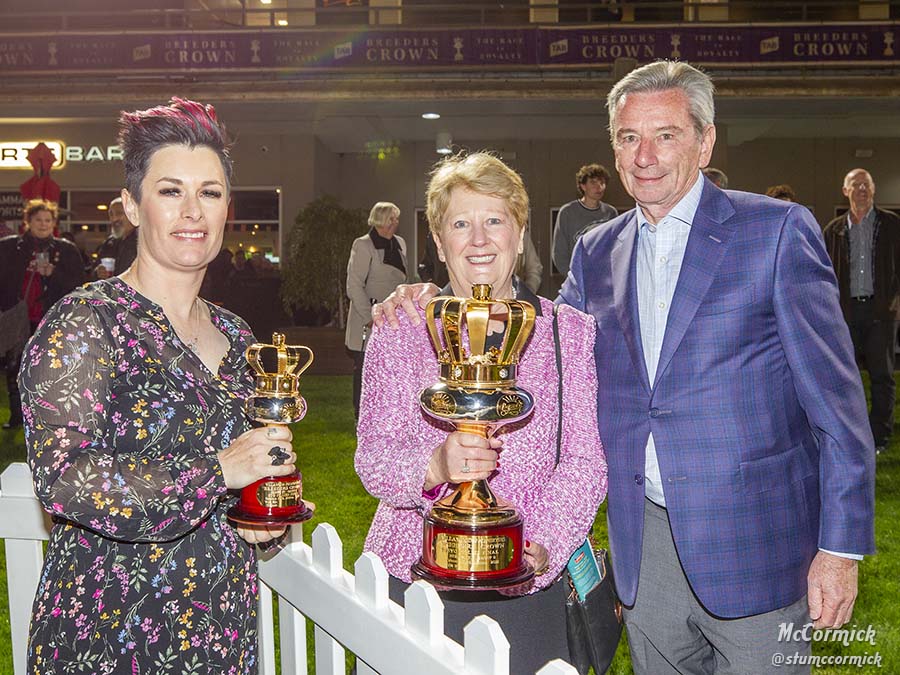 LONG before Michelle Payne and Jamie Kah stamped their super stardom in thoroughbreds, girls were regularly beating the boys in our biggest harness races and winning premierships.
Emma Stewart and Kate Gath, who are on their way to successfully defending their metro driving and training titles, led a female rampage on Breeders Crown night.
Stewart and her partner, Clayton Tonkin, trained a mind-blowing six winners on the 10-race card, four Group 1's and a pair of Group 2's.
Gath, already by far the most-winningest Group 1 female driver in this part of the world, added another three Group 1's to her booty, two of them for Stewart.
Trailblazer Kerryn Manning fittingly joined the party with her win on Plymouth Chubb and her friend and co-trailblazer Jodi Quinlan, one of just three females to drive a Miracle Mile winner (Natalie Rasmussen and Kellie Kersley being the others), added her flair with Act Now's win.
And, although she didn't win, young gun Jackie Barker's drive on Joanna when second to Ladies In Red was faultless. She's won so many fans this carnival.
---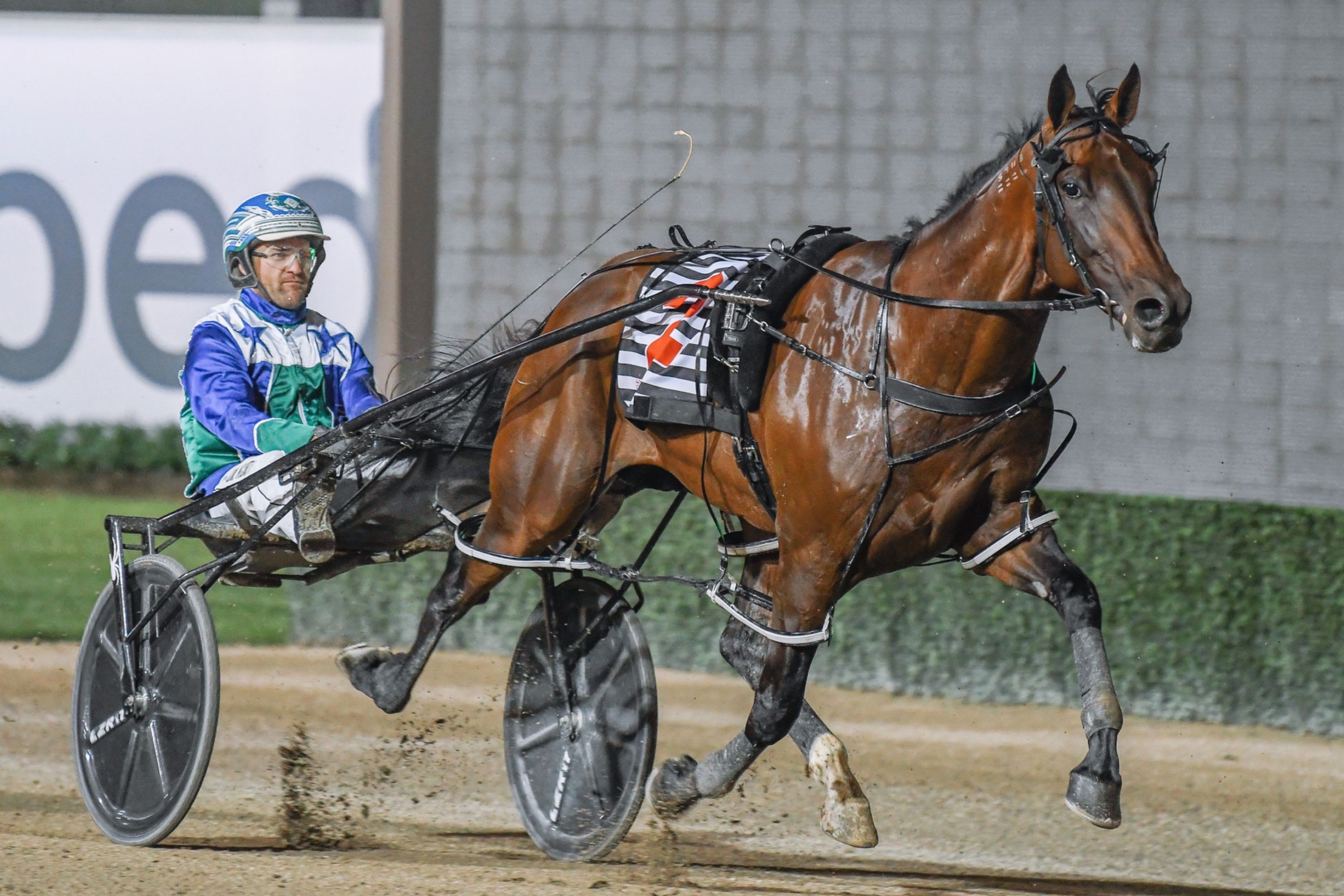 THIS is Team McCarthy's Inter Dominion to lose.
And King Of Swing, with the luxury of a home state series and final at his favourite Menangle track, deserves the stranglehold he has on favouritism.
It's just as clear his main danger is stablemate Expensive Ego, who has emerged from a dip in form to regain his very best at just the right time.
His last-start Menangle win was astonishing given the work he did and the time he ran. He then looked fantastic beating his stablemates Spirit Of St Louis, Alta Orlando and King Of Swing in a slick Menangle trial last Wednesday.
Luke McCarthy summed it up best: "He's right back to his Chariots Of Fire form and you saw how big he went against King Of Swing back at that time in the Miracle Mile.
"I really don't think there is much between them. Expensive Ego will absolutely thrive on the four runs in a fortnight. We've always thought that with him. And he'll that long trip (3009m) when they get to the final."
That said, McCarthy still leans – albeit only slightly – to King Of Swing as the stable's best hope.
"He's right where we want him. He was a bit soft in that trial the other day, but that was deliberate. He's tightening-up now and will keep getting better through the heats," he said.
"He's so seasoned and experienced, nothing bothers him. That's going to be really important through a series like this, especially with the added challenge of those long trips to Bathurst and Newcastle for the heats.
"I've always felt we had a very strong hand in the series, but I'm even more convinced now because all four of our horses are right where we want them going into it."
The other two are the emerging Spirit Of St Louis and evergreen veteran Alta Orlando.
"I think they can both make the final," McCarthy said. "Spirit Of St Louis is the sort of horse who, if he got the absolutely perfect run on the pegs in the final and saw daylight at the right time, could be some sort of winning hope."
McCarthy confirmed he would drive King Of Swing and Expensive Ego through the heats.
"If they both make the final as we expect, I'll drive King Of Swing and 'Sal' (David Moran) has first option to drive Expensive Ego," he said.
It's hard to see a Victorian winning it, but quality opportunists like Triple Play, Max Delight and maybe even Malcolms Rhythm have place claims.
Victoria's winning hopes look slightly better in the trotting series, headed by darling young mare Pink Galahs, with support from resurrected veteran Maori Law.
We can sort of "claim" Majestic Man now he's with Anthony Butt and Sonya Smith for the series.
I think Pink Galahs and grand old warrior Tough Monarch will be the two hardest to beat in a series lacking star power.
---
The opinions expressed in The Forum are those of the author and may not be attributed to or represent policies of Harness Racing Victoria, which is the state authority and owner of thetrots.com.au.