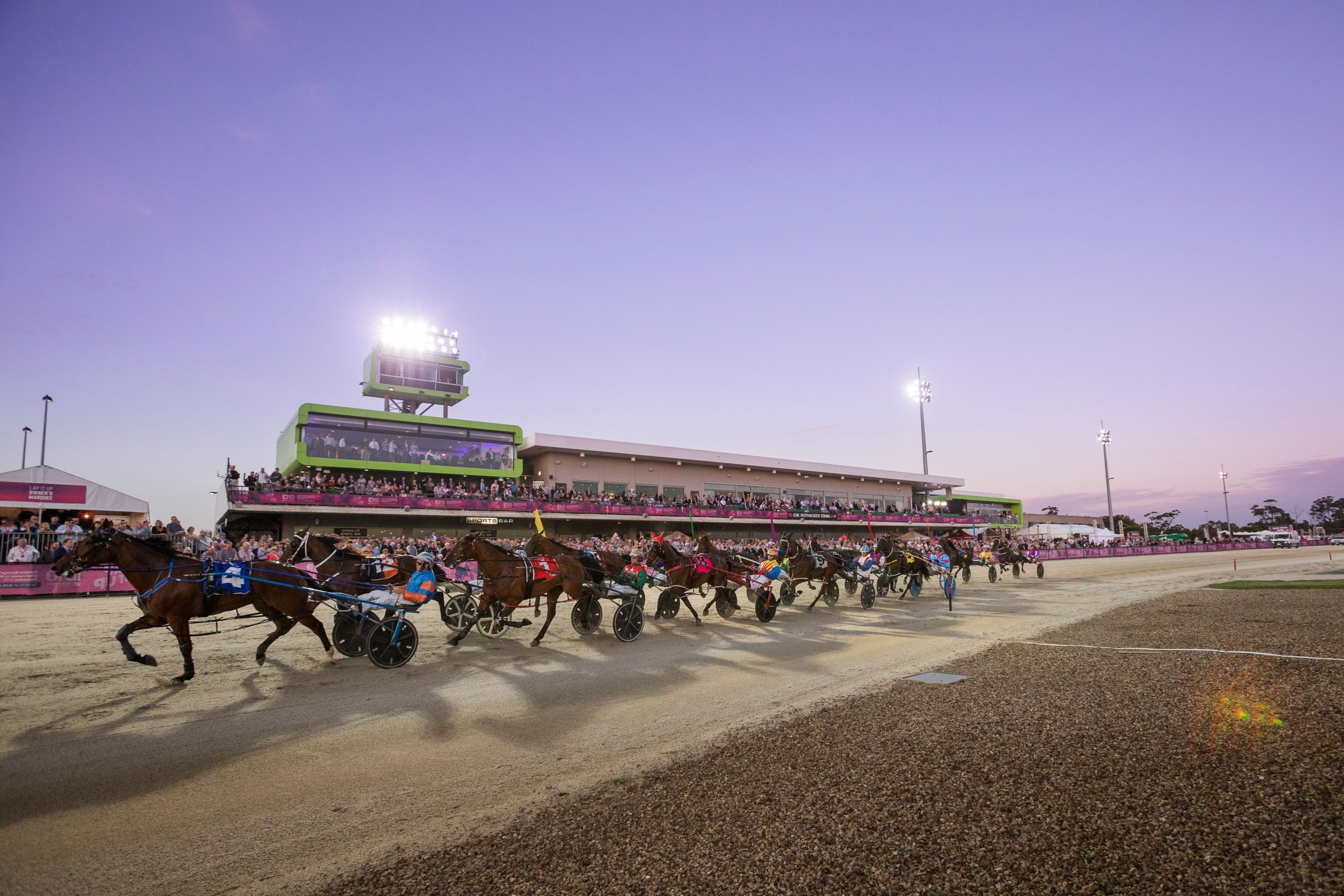 AS we roll into a new year with a real buzz back around Australia's harness racing industry, I spent some time thinking about my wish list for 2022.
Take a look and share your thoughts.
MELBOURNE SHOWGROUNDS
I don't know if there's a one per cent or 50 per cent chance, but as long as this is any hope at all it will be number one on my wish list, not just for Victoria but the Australian industry.
There is no magic pill to take harness racing back to its glory days, but to have a new track, smack-bang in the middle of the city and next to the home of the Melbourne Cup would be something special.
I'm told talks are ongoing with the Royal Agricultural Society, who must surely be in need of some partners after Covid-19 has cruelly denied them holding the Royal Melbourne Show for the past two years.
I can't see anything but a massive win/win for a total development of the area to include a harness track with a greyhound track inside it.
It would give us a world-class racing precinct with the marquee track for all three codes alongside each other.
It's no secret Dale Monteith and Dayle Brown want it and we're lucky to have a passionate, engaged and understanding racing minister in Martin Pakula at the big table to help make it happen if possible.
Of course, it's not as easy as it sounds, but where there is a will, there is surely a way.
Keep everything crossed.
SLOT RACE
I'm sure it won't be long until Australia follows the other two codes and announces its own (Everest style) slot race.
Crucially, please don't embarrass ourselves or cheapen the exciting potential slot races ooze by going down the woeful path NZ has for Cambridge in coming months.
The Everest and Phoenix (in greyhound racing) have worked so superbly because of the investment in bolstering stakemoney way above that injected by slot holders. It's essential. Cut corners like NZ has and you cheapen the concept and seriously risk the race not even going ahead when potential investors do their sums.
SKY THOROUGHBRED CENTRAL
Having worked at Sky Racing for 25 years, it was sensational to finally see them throw some serious support behind a marquee harness events like they did for the recent NSW Inter DomInion.
I loved being part of the introduction of Sky Racing Active and it's potential remains largely untapped, but to showcase the sport on Sky's premium channel was awesome. And it just made sense given the "dead air" at night.
There's not a person who wouldn't have called it a success, apart from some technical issues at times, and surely it's the start of things to come. Why wouldn't the Miracle Mile be next?
The test case will come when Victoria hosts the next Inter Dominion at the end of this year. Will it be afforded the same Sky TC coverage? I'd think that's unlikely given the NSW and Queensland content the channel focuses on.
But, huge credit where it's due. Sky has long fallen short in its support of harness racing, but it certainly didn't with the recent Inter Dominion.
Hopefully it's just the start of things to come.
INTER DOMINION
I won't harp-on, but we simply have to find a way to boost the stake money of our greatest event and best-known brand.
Don't ask me how or who should be responsible, but let's work together to find a way.
It's clear Australia has to go it alone on this one now with NZ walking away.
If we needed any reminder of how important the Inter Dominion is, think of the great stories (the Duffy family connection with Boncel Benjamin, Brian Gath, The Penny Drops, the Rando clan and THAT protest and so much more) which came out of the NSW series.
LOCHINVAR ART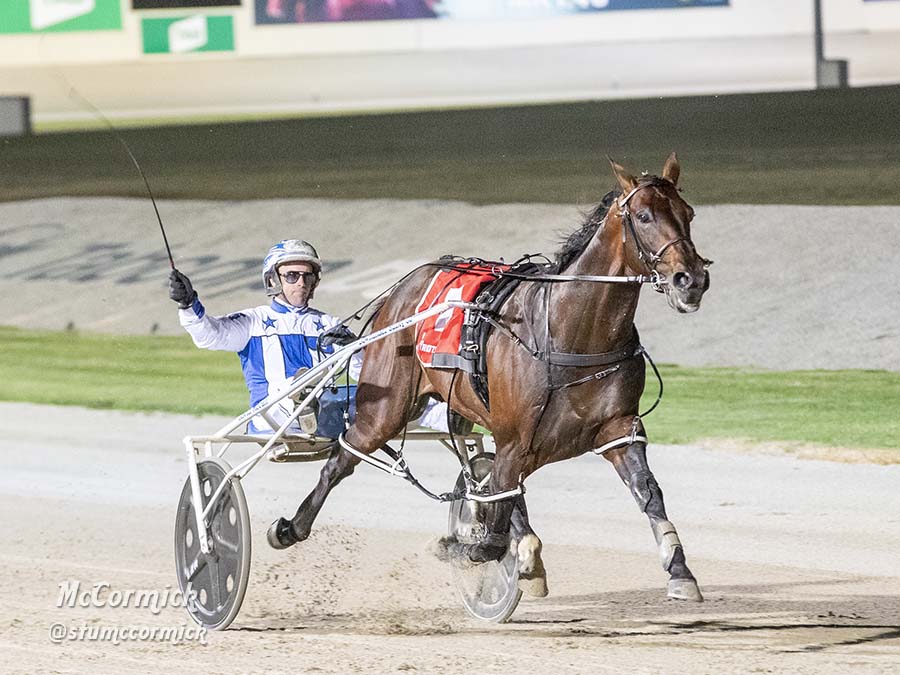 We need him back and the signs are great.
Hopefully we only have to wait until January 15 and the Shepparton Cup.
The past 12 months have highlighted just how great and important he is. Lochinvar Art could and did overcome adversity to win major races.
That, to me, is what separates a champion from a great horse.
And Lochinvar Art is a champion.
LADIES IN RED
What a gift she's been a pleasure to watch over the past two years.
Now we wait and hope she can be one of those rare "girls" who can take the ultimate step and match it with the boys on the Grand Circuit. Think Blossom Lady, Tailamade Lombo and even Amazing Dream to a certain extent at the moment.
We won't have to wait too long to find out more. Ladies In Red will chase either the Ladyship Mile or Chariots Of Fire next month at Menangle. Victory in either would get her a ticket into the Miracle Mile.
MAGNIFICENT STORM
There's just something super exciting about this guy.
While WA has by far the best open-class depth of any jurisdiction in Australasia, Magnificent Storm may just be a notch above them.
Not playing favourites, but for the sake of the broader sport it would be great to see him win/dominate one or both of the upcoming Fremantle and/or WA Pacing Cups.
And then see loveable trainer Ray Williams pop him on the plane for a crack at the Miracle Mile.
KIWIS BACK IN AUSTRALIA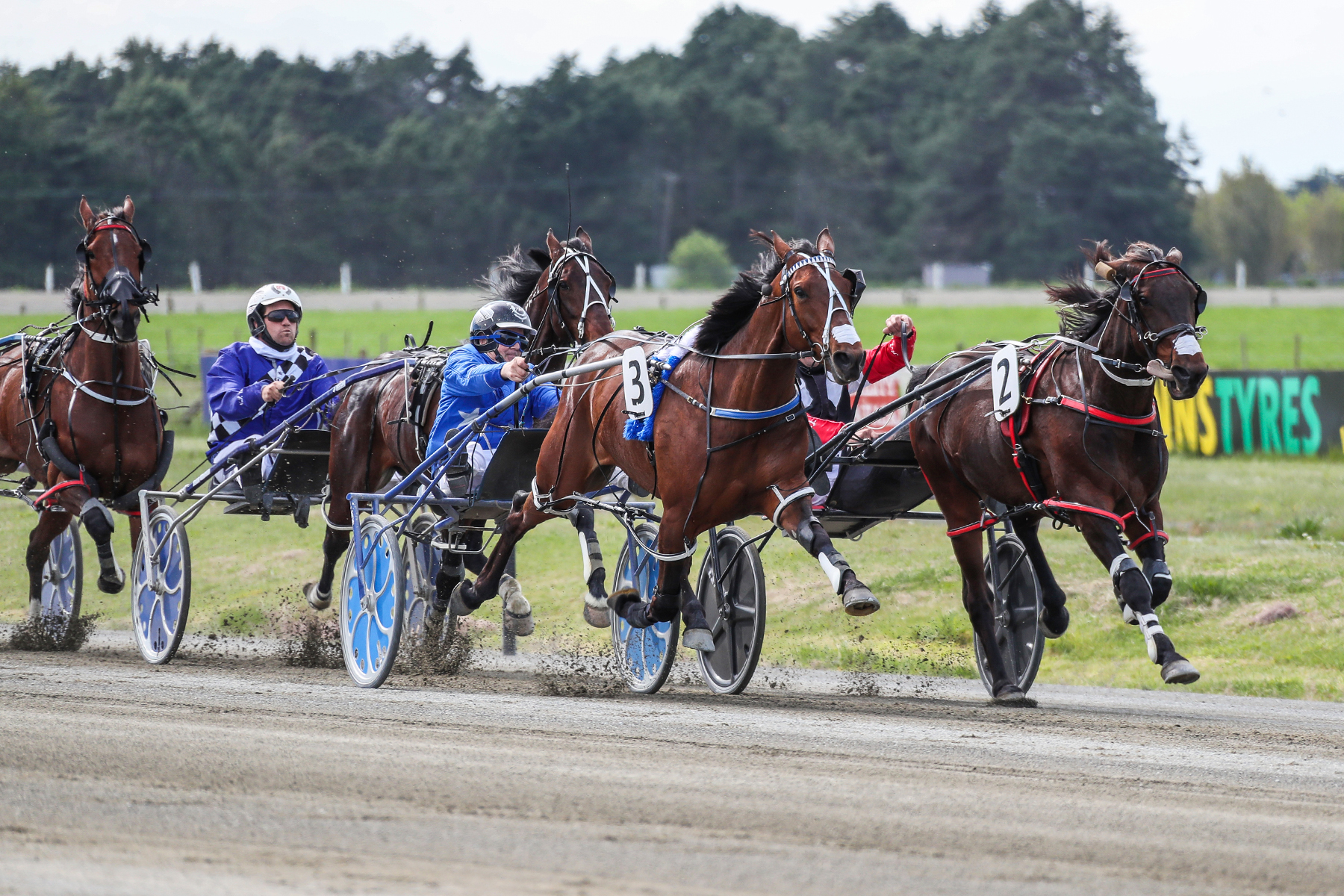 Much like the WA horses, our (eastern states) biggest races need the Kiwis back.
While Copy That's come across (more on him below), we've really missed not having Self Assured and South Coast Arden in the biggest races.
Hopefully one or both chase the Miracle Mile, but given the change in calendar it seems likely the Queensland Winter is a more likely destination for them.
COPY THAT'S RECOVERY
His setback has really robbed the Victorian summer of some star power.
He's a genuine star and we need him back and firing, albeit it may not be until the Queensland Winter where he ran some many great races last year.
SPRINTS LANE REVIEWED (aka DITCHED)
Every year I ask for this. Yes, it's a personal thing, but I've still never heard a genuinely good reason for keeping sprint lanes.
Don't give me the perception thing or the "gives more horses a winning chance" blurb. That's nonsense.
The most exciting, action-packed racing we have anywhere in Australia is at Gloucester Park (and Victorians would argue Mildura on a lower grade level). Both don't have sprint lanes and there are moves aplenty and more daring tactics.
When sprint lanes first came in they were supposed to be a trial basis pending analysis.
Let's just ditch them.
---
The opinions expressed in The Forum are those of the author and may not be attributed to or represent policies of Harness Racing Victoria, which is the state authority and owner of thetrots.com.au.