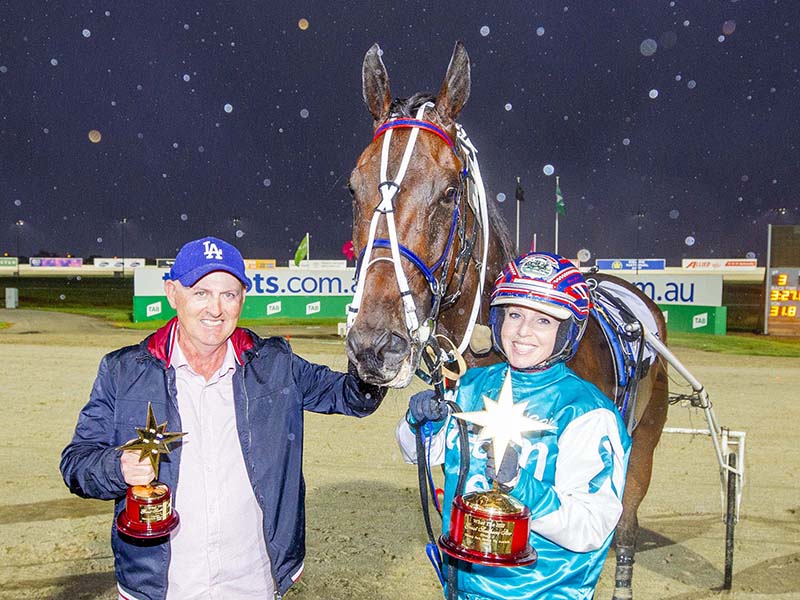 The Aurora Australis shines an international spotlight on Victorian trotting.
Beginning in January, the series unites the rich Group 1s that headline Victoria's summer trotting feature program.
It begins with the Aldebaran Park Maori Mile at Bendigo on January 8, where the fastest free-for-all trotting stars compete for glory on one of the quickest tracks in the state.
The Aurora Australis then heads to Ballarat on Cup Night for the traditional E B Cochran Trotters Cup on January 22.
Victoria's metropolitan home of trotting, Tabcorp Park Melton, plays host to the final five legs of the $680,000 Aurora Australis series of races – with the $50,000 V L Dullard Trotters Cup on January 29, the $400,000 (2x $50,000 heats into a $300,000 Final) What The Hill Great Southern Star series on the night of February 4, the $50,000 Knight Pistol on February 12 and the $100,000 Trotting Grand Prix on February 26.
A lure to Australasia's best trotters, the Aurora Australis will attract international participation from key global trotting markets in years to come.