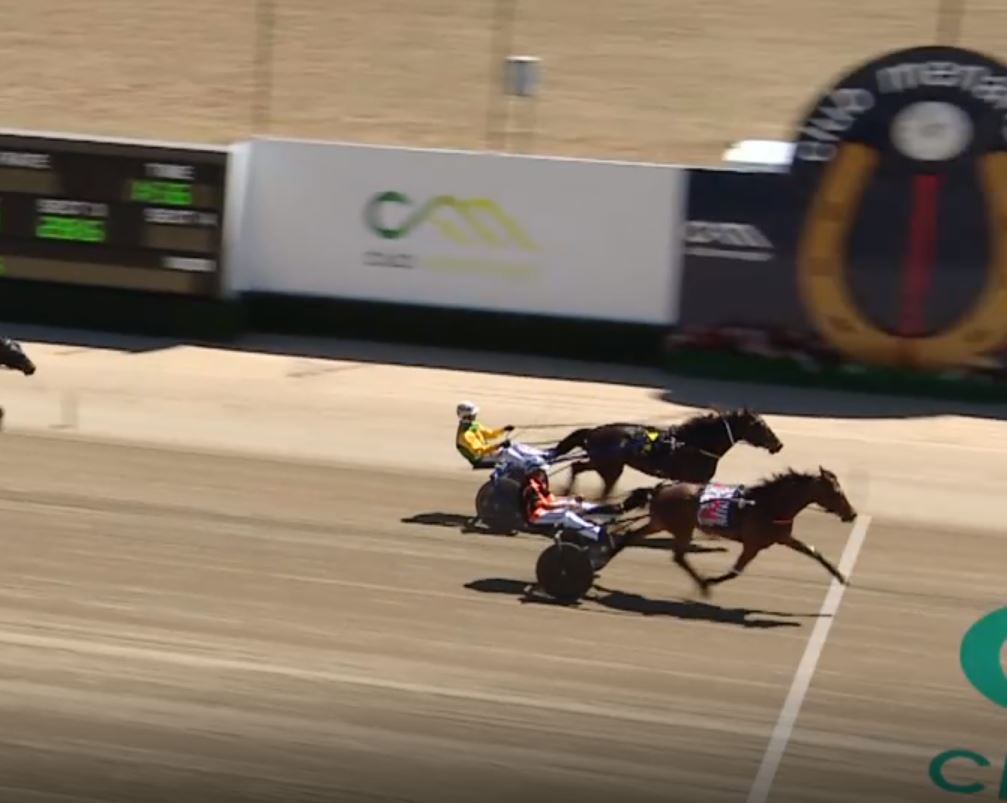 A Yield Boko filly out of Ushaka Bromac named Aldebaran Ursula set Menangle ablaze yesterday and the upcoming Breeders Crown and Vicbred Super Series now beckon.
The KerryAnn Morris-trained two-year-old, a graduate of the 2019 Australasian Premier Trotting Sale, rated 1:56.8 to defeat older horses in the two- and three-year-old trot over 1609m from the mobile start.
Driven by Josh Gallagher, Aldebaran Ursula stretched out like she'd been trotting for seasons at the top of the Menangle straight, ripping home against a slick 28.7 last quarter to upstage three-year-old Sunny Gee in the run to the wire.
Robbie Morris, partner of KerryAnn Turner, said Aldebaran Ursula had been a consummate professional since day one.

"She's always been very natural and her gait is terrific," he told Paul Campbell on Campbell's Comments yesterday.
"From the word go we thought she could be something, but you never like to get too excited. The faster she's got the more she's trotted out. She's just gotten stronger and stronger as it goes on."
Morris broke the news that Aldebaran Ursula would now transfer to the Andy Gath stable for a Victorian campaign.
"She'll go there at the start of next week. With COVID-19 and the way everything is right now, we could go with her but if things don't change getting back could be a hassle," he said.
With four wins from six starts, Aldebaran Ursula – a graduate of the 2018 APTS sale – has quickly put herself and the quality of young Australian trotters on the map.
Duncan McPherson, principal of Aldebaran Park, congratulated the filly on her performance.
"Aldebaran Park bred and raised - and Australasian Premier Trotting Sale graduate 2yo filly Aldebaran Ursula (Yield Boko Se - Ushaka Bromac Nz) T2 - 1.56.8 - today broke her own race record for 2yo Trotters at Menangle Park Raceway - New South Wales - Australia 13th October 2020," he wrote.
"Congratulations to our Stud and Farm managers Melinda and Danny Thackeray and all our team on farm.
"Congratulations to her owners for having faith in Aldebaran Park yearlings and to her trainer KerryAnn Morris and driver Joshua Gallagher."
Watch Campbell's interview with Morris below.
APTS: CHECK OUT THE 2021 CATALOGUE AT THE NEW AND IMPROVED APTS WEBSITE