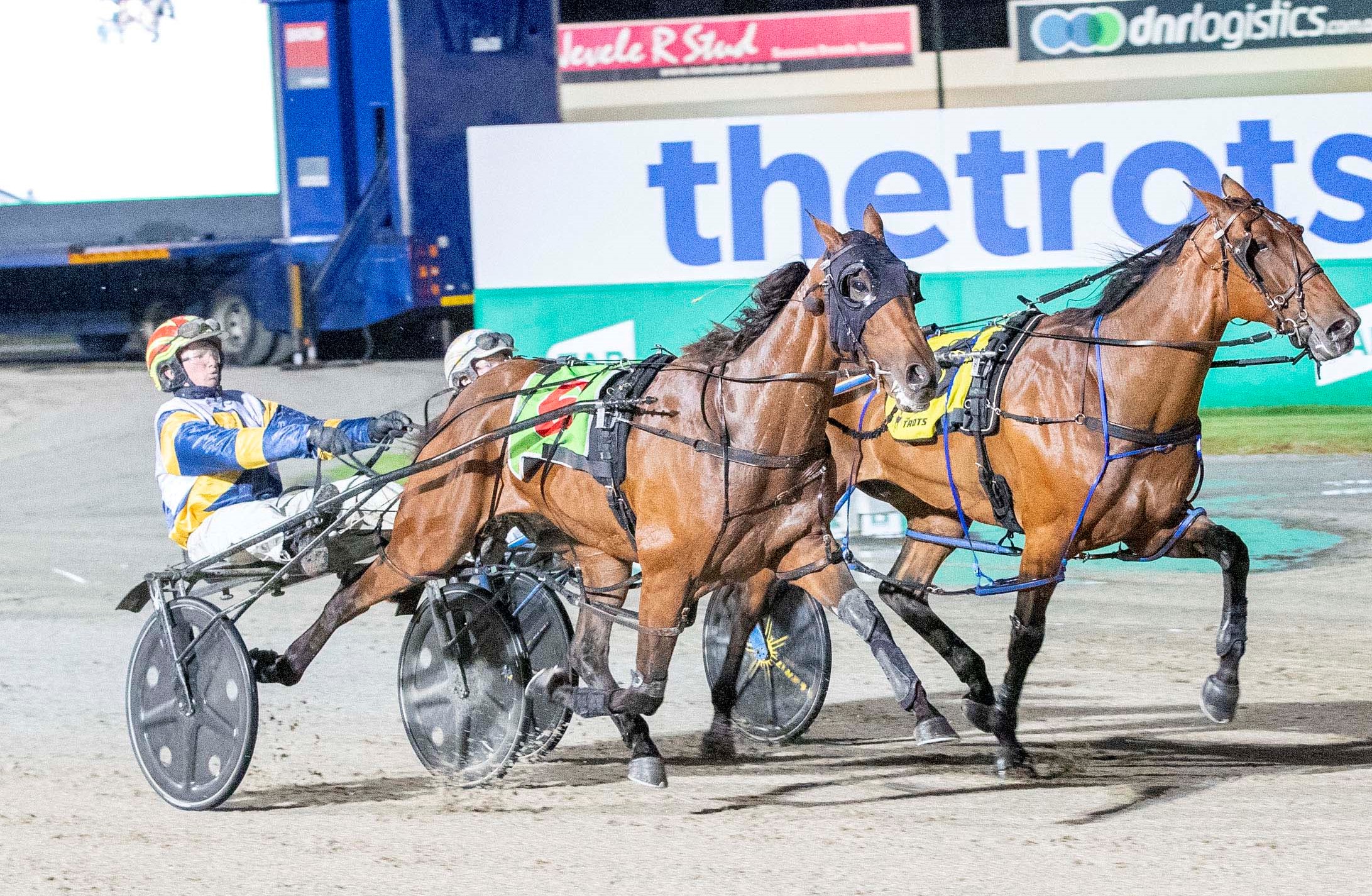 The fuse will be well and truly lit at Melton this Friday for what promises to be six weeks of outstanding aged racing, with Mach Dan, Honolua Bay and Pacifico Dream among a stunning selection of four-year-olds set to chase riches.
The Australian Pacing Gold series will play out until May 29 and feature not only the new-look Gold Bullion state-based series for two-year-olds but also the rich national series postponed from 2020.
COVID-19's intrusion in 2020 prompted a 12-month holdover of the national series, and subsequently last year's two and three-year-old graduating classes will now race in $350,000 and $210,000 finals respectively as three and four-year-olds.
Both of those six-figure sums will be won at Tabcorp Park Melton, beginning with the four-year-olds, whose heats kicked off at Albion Park on Friday night and continue at Menangle and Gloucester Park tomorrow before concluding with Victoria's star-studded heats on Friday.
Trainer Chantal Turpin has already booked places in each of the entires and geldings (Adam Crocker) and mares (A Rainbow Delight) classes when she swept the Albion Park heats, with Gloucester Park hosting only an entires and geldings' heat tomorrow.
There will be some class on display at Menangle, with Luke McCarthy's Chariots Of Fire winner and Miracle Mile placegetter Expensive Ego headlining entrants in the entires and geldings heats at 4.03pm, while Anna Woodmansey's Breeders Challenge winner Pelosi is the likely mares favourite at 4.40pm.
The first two placegetters home at Menangle and Melton are guaranteed places in the four-year-olds $210,000 Group 1 final at Melton on May 1.
Fields are still yet to be announced for Friday's Victorian heats, but it looks set to be a mighty contingent in the entires and geldings' class with Mildura Cup winner Mach Dan, Vicbred Super Series winner Pacifico Dream, Geelong track record crushing Honolua Bay and 2YO APG winner Jilliby Nitro just a few of the likely contenders.
While they'll likely be spread across two heats the mares will likely have only one, which will include John Yeomans consistent pair Its Beaujolais and Its Ebonynivory, and Patrick Ryan's Breeders Crown placegetter Starsbythebeach.
The four-year-old series, catering for horses from the 2018 sale, will more than whet the appetite for the racing to come.
The richest series will be the three-year-olds, which builds up to a $350,000 final at Tabcorp Park Melton on May 29.
For 2019 APG sales graduates, it will be comprised of standouts from heats at Gloucester Park and Albion Park tomorrow, and at Menangle and Melton in May. New South Wales will hold the first round of its heats on May 11 and the second round on May 18, with Victoria's to be held on May 12 and 21 respectively.
The May 29 finals night will also host the final of Victoria's 2YO Gold Bullion Series, with $125,000 finals for both fillies and colts and geldings' classes. Heats for those races will be held at Ballarat on May 20.
CLICK HERE FOR RACE DATES AND VENUES
CLICK HERE FOR RACE SERIES CONDITIONS