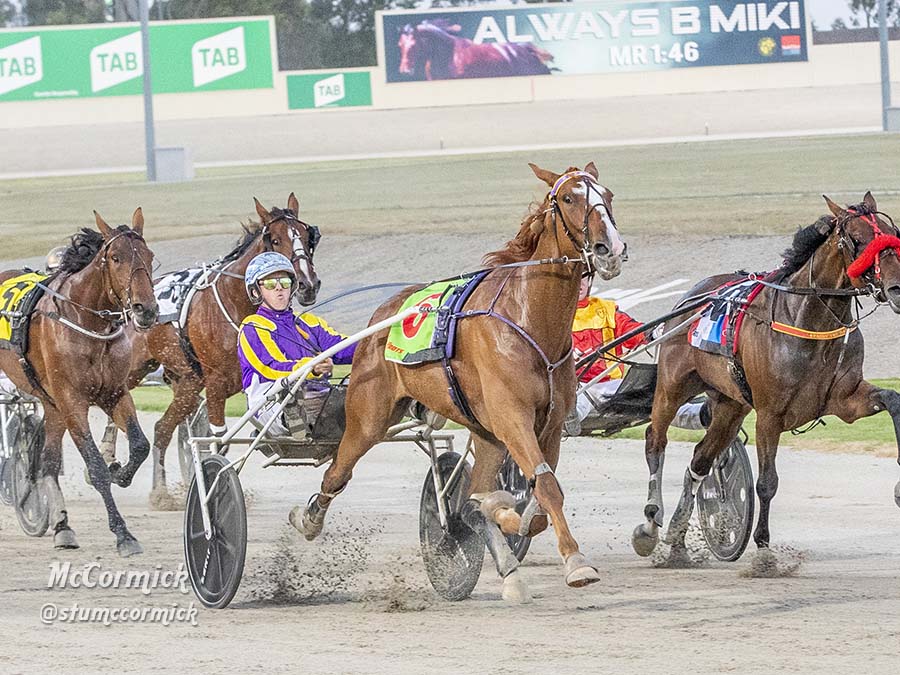 The results of the Aldebaran Park Vicbred Super Series Finals provided a massive boost for the Australasian Premier Trotting Sale to be held at Oaklands Junction on Sunday, February 7.
APTS sale graduates won five of the six trotting finals contested, including producing the trifecta in the $100,000 two-year-old colts and geldings' final with Dont Care, Bromwich and Aldebaran Zeus.
Dont Care (Used To Me-My Dreamweaver) changed hands for $11,000 at the 2019 APTS sale.
Banglez (Majestic Son-Gypsy Flair), who captured the two-year-old fillies' division, was bought at the same sale for $14,000, the three-year-old champions Is That A Bid (Andover Hall-Elusive Charm) and Majestical Belle (Majestic Son-Avid) realised $20,500 and $6,000 respectively at the 2018 sale and the four-year-old mare Keayang Livana (Imperial Count-Poignant) was secured for $8,500 at the 2017 APTS sale.
There have been 10 individual Vicbred Super Series winners from the APTS sales and they won have 12 Finals between them.
Previous Vicbred champions to graduate from the APTS sales have been Endsino (2014 2YOF and 2016 4YOM), Aldebaran Eve (2016 3YOF and 2017 4YOM), Needabacardi (2016 2YOC&G), Cruisin Around (2016 3YOC&G) and Kyvalley Clichy (2019 3YOC&G).
Endsino, the winner of four Group races and $185,202, will be represented by her second foal, Aldebaran Jensen (Lot 145), a colt from the first crop of the exciting, young Muscle Hill stallion Aldebaran Eagle.
There's a Majestic Son half-sister to Is That A Bid as Lot 143, a What The Hill half-sister to Cruisin Around (Lot 140), a Majestic Son half-sister to the 2018 Vicbred champion Fear The Yankee (Lot 130) and an Aldebaran Eagle half-sister to the 2014 Vicbred Final winner Eljaykay Phoenix (Lot 109) and a Majestic Son sister to the 2020 Final runner-up Ofortuna (Lot 101).
Keayang Livana features prominently in the pedigrees of Lot 102, a colt by Bacardi Lindy from Gluteus Maximus ($104,855) and Lot 139, a Trixton filly from Broadacrossthebeam, a half-sister to Gluteus Maximus.
To order a sale catalogue or to view the catalogue online simply click on the links on the website www.apgold.com.au