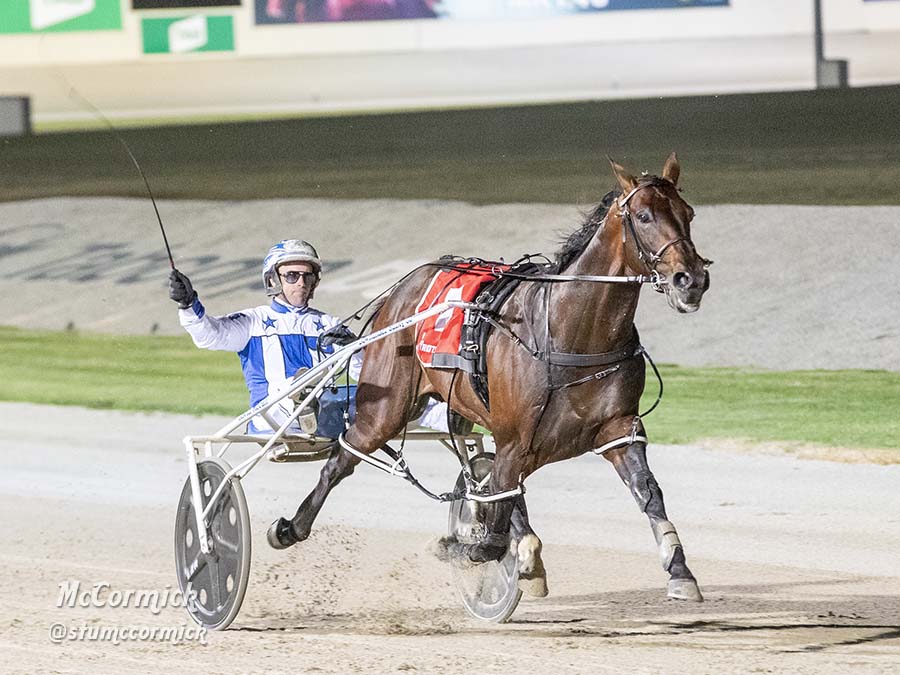 Lochinvar Art needed some help from Club Menangle and Harness Racing NSW to force his way into Australia's richest race next month.
And he got it.
The star Victorian was scratched from tonight's Newcastle Mile, with trainer David Moran citing a foot injury as the reason behind the horse's withdrawal from the Group 1 sprint.
This decision looked as though it would have major repercussions for Lochinvar Art's tilt at the $1million Miracle Mile on March 6, until a juggling of conditions on Friday afternoon.
Due to his late scratching, the five-year-old incurred a mandatory 10-day ban from racing, which ruled him out of the last remaining qualifying races at Menangle on February 27.
Those two races – the Schweppes Sprint and Allied Express Sprint – offer direct qualification to the Miracle Mile for the first and second placegetters. On top of the Newcastle Mile and Chariots of Fire winners, the balance of the field (eight plus two emergencies) was to be made from horses drawn into either the Schweppes Sprint, Allied Express Sprint or that competed in the Chariots. The Ladyship Mile victor can also be selected into the Miracle Mile due to an exceptional performance.
Friday's change in conditions now means a horse that has accepted for any direct qualifying race – such as the Newcastle Mile – can be considered for discretionary selection into the Miracle Mile.
This has opened the door for Lochinvar Art to contest the race, which he had been favourite to win before TAB markets were suspended on Friday.
He placed second in the Miracle Mile last year.