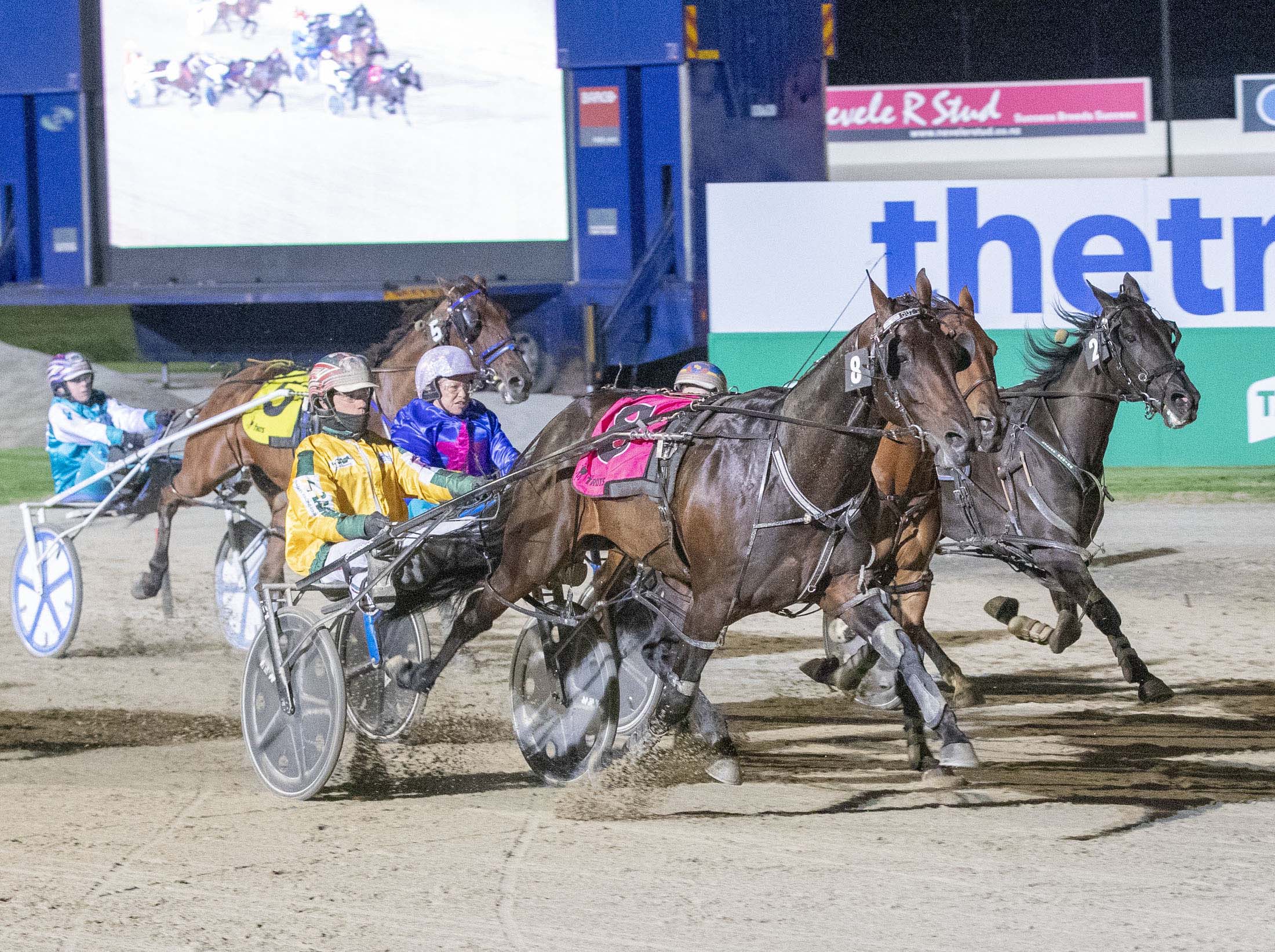 Peter Gleeson will unleash a fast-finishing pair on the PETstock Ballarat Pacing Cup, with his well-drawn duo part of the owner-breeder's talented stable that's set for a busy 12 months.
Out To Play will launch from gate two and Always Fast is set for a perfect pegs run from gate eight in Saturday night's classic, with both well positioned to be doing their best work at the finish in the $110,000 Group 1.
For a breeder to qualify two for such a prestigious race is an extraordinary effort, but it's all the more notable when it's considered who's still waiting in the barn.
Ride High, who set the season alight last year before a minor suspensory injury again sidelined him, is working towards an April return and may emerge at a similar time to his unraced little half-brother, Breezin.
Gleeson said Ride High was "big and burly" as he worked towards a first return since his October 3 shock defeat that snapped an 11-race winning streak.
"(Emma Stewart and Clayton Tonkin) are putting in a water walker in early February and he'll be in it four to five days a week and on track a couple of days," Gleeson said.
"Clayton will be conservative. He will bring him along slowly, but when he runs he will be 100 per cent, because he will not want him getting beaten."
He said, once fit, a trip to Menangle was front of mind to set an eye-watering mile rate to benefit a stud career, with the Len Smith Mile and Inter Dominion among likely targets.
The expectations will be more modest for Breezin, who's also by dam All The Magic, making him the fifth in line behind Rocknroll Magic ($466,183), All A Breeze ($38,185), Ride High ($289,427) and Always Fast ($115,310).
Breezin, by A Rocknroll Dance, is now a four-year-old gelding, having been unraced owing to a chipped bone that had to be removed from his stifle. He's shown promise, but Gleeson said he was about four months from trialling.
For now they'll both have to watch from the sidelines as middle-brother Always Fast attempts to do the family tree justice in his biggest hit-out to date, representing the Gleeson clan along with Out To Play on Saturday night.
"They grew up together, they were paddock mates as foals all the way through until they were big enough to want to fight each other," Gleeson said. "I don't know if they still remember that they were good mates, but they are probably not good mates now they're five-year-old stallions."
Out To Play is a $19 chance with TAB.com.au, clearly benefitting with Hurricane Harley's scratching directly on his inside which means only Sicario stands between he and a pegs run for trainer Emma Stewart and reinswoman Kate Gath.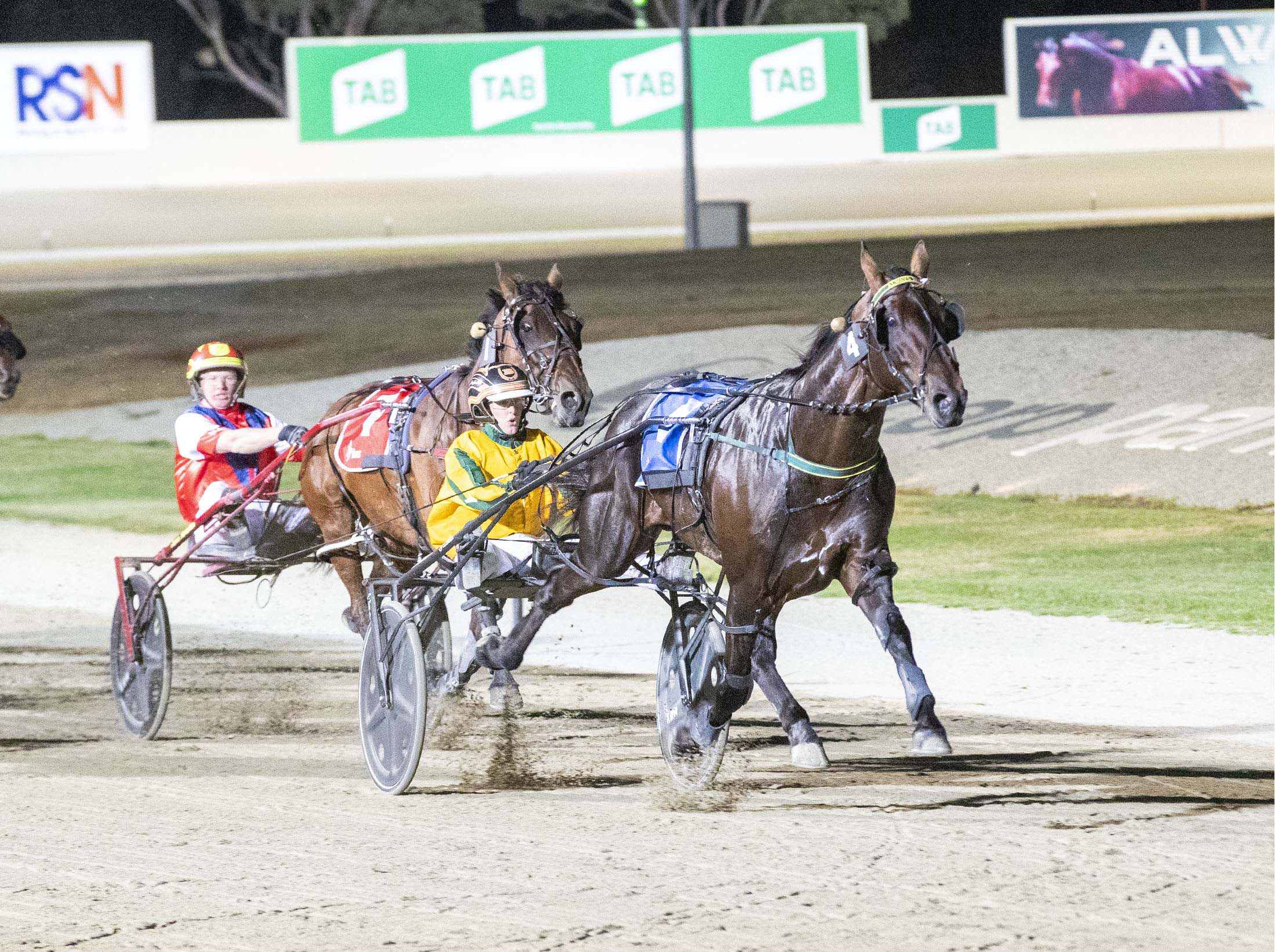 "Hopefully this week he gets out of the gate good and with a bit of luck gets a good trip," Gleeson said.
"He's got high speed and if you can smother him up and just use his high speed at the end of a race he's pretty hard to hold out. Fingers crossed he gets that great trip and is close to them when they straighten up. It's a long way down the straight at Ballarat."
Always Fast's situation looks even more crystal clear. To be driven by Jackie Barker, the gate eight draw has the lightly-raced five-year-old poised to follow Sicario early and hope for luck in the run to the line.
"It turned out to be a great draw," Gleeson said. "On Monday Clayton said to me, 'do you want to put Always Fast in the Ballarat Cup'. I said 'he's got no hope of beating Lochinvar Art and if he doesn't get a great draw …'.
"Clayton said 'it's a $110,000 race, you can run in $20,000 races any time'. I said, 'yeah, well, good point, there's always a chance he may get a good draw and a good trip. So we'll do that'. And here he is."