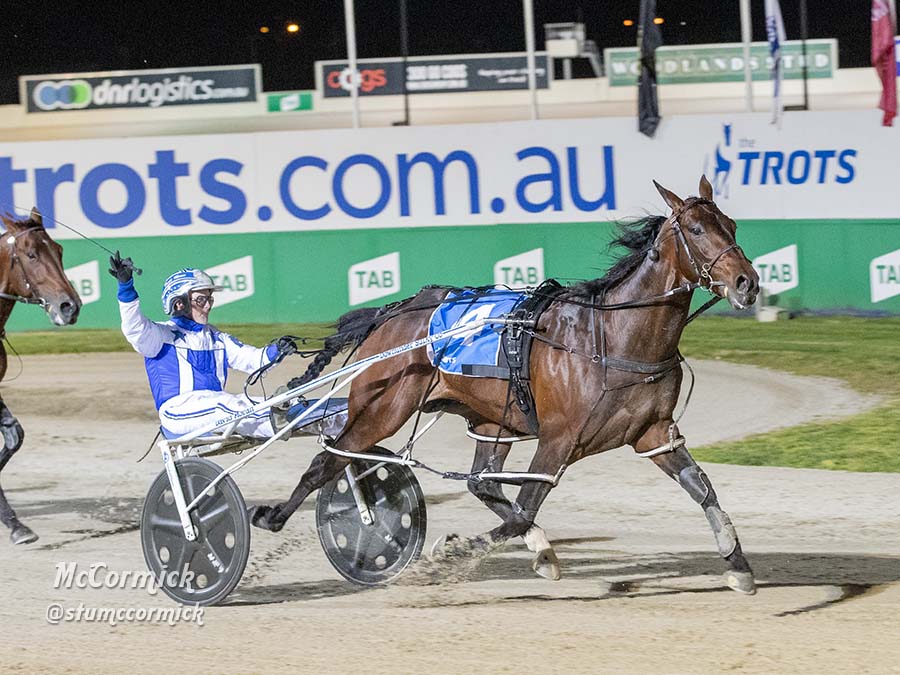 Should any horse beat Lochinvar Art home tonight not only will it become the PETstock Ballarat Pacing Cup champion, but it will have to rattle Smolda's track record in the process.
A data deep dive reveals a history-making performance will be required to upstage the Shepparton superstar in tonight's $110,000 Group 1, which promises to kick-start the TAB Summer of Glory in explosive style.
Lochinvar Art, who's just turned five, enters fresh off a victory in his home cup last Saturday night, when he became the 91st Australasian-bred pacer to eclipse $1million in stakes.
Over the course of the next three weeks he could elevate himself into the all-time top 40, with tonight's Group 1 preceding the $500,000 Del-Re National A. G. Hunter Cup at Tabcorp Park Melton on February 6.
HAVE YOU FILLED OUT YOUR TROTSTARS TEAM? CLICK HERE TO JOIN
Trainer-driver David Moran said Lochinvar Art's "pulled up really good" from Shepparton, which was "was like track work for him" and he's ready for even higher honours.
"He hasn't won a Hunter Cup or Miracle Mile yet, but he's in the next bracket. If he wins one of those we'll be able to say he's one of the greats."
Time is on his side and the clock doesn't lie.
Lochinvar Art holds Tabcorp Park Melton's track record over the short distance and last week matched the Shepparton track record over the long distance.
He's won eight of his last 10 starts, five of which have been in the 10 fastest times ever run at those tracks. The two times he was beaten he was pipped by one and 1.5 metres by Hurricane Harley, who was brilliant but advantaged by the draws and had to break the Bendigo middle-distance record and match Lochinvar Art's Melton middle-distance record to hold 'Arty' at bay.
"The biggest thing for him is it's not one thing – it's not speed, it's not stamina, but it's probably three things," he said. "His will to win, his versatility and his raw ability.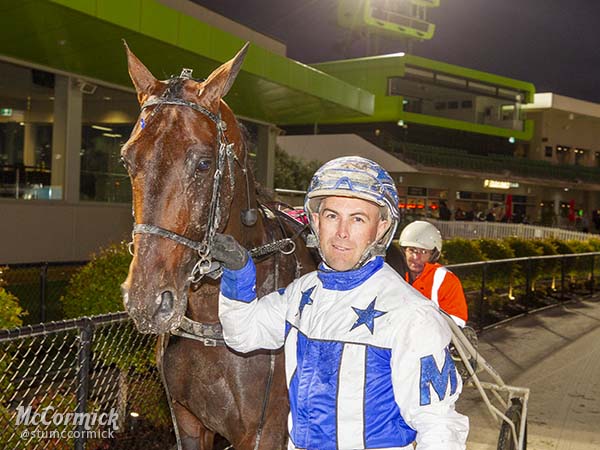 "You look at a lot of great horses and over time they are always quality at everything, whether it's over distance or sprint. You look at the horses like Lennytheshark, Smoken Up, Westburn Grant – it didn't matter the situation, they dealt with it.
"There is not one thing that bothers him. He has it all."
And when he's on, like in his recent Victoria Cup and Vicbred Super Series Group 1 wins, there's nothing quite like it.
"You can definitely feel it in the run. Sires night you knew, Vic Cup night you knew," Moran said.
"You just feel him ticking really good along the back (straight). It's a great feeling. Scary sometimes when they can do the work they do, you click them up and they don't find one gear, they find two."
He'll be looking for that strength tonight, when Lochinvar Art rolls forward out of gate five and pursues the biggest open age win of his career thus far.
"It's obviously a very prestigious race and has been for a long time. It would be an awesome race to win."
CLICK BELOW FOR THE SPECIAL PETstock BALLARAT PACING CUP PREVIEW SHOW: