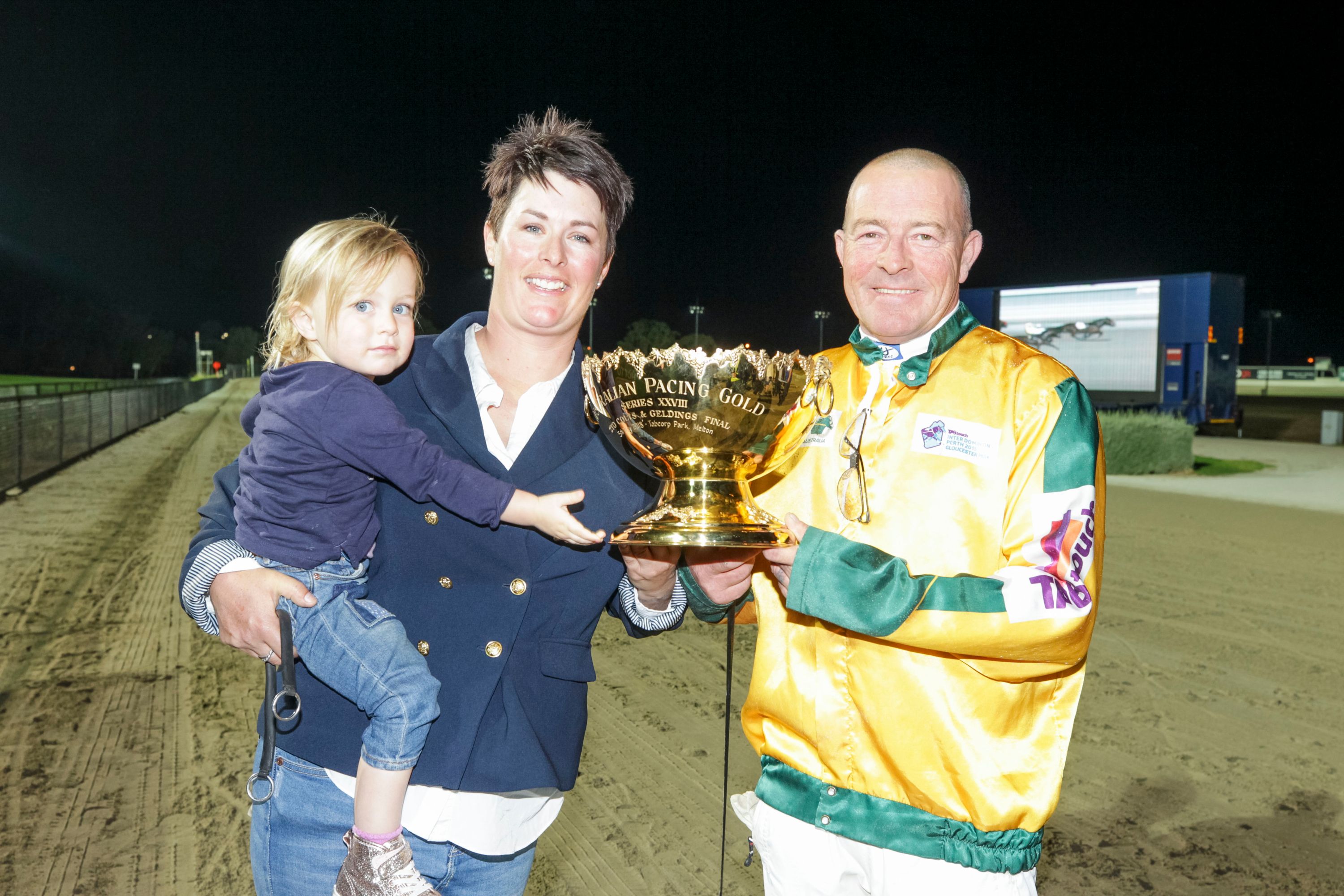 An "extraordinary" effort and "incontrovertibly" Australia's best were the pre-Breeders Crown plaudits bestowed on Emma Stewart, whose stable is zeroing in on an incredible feat.
Friday and Saturday nights TAB Breeders Crown monster double-header will likely deliver Stewart and partner Clayton Tonkin's stable an unprecedented 300th training victory for the season, surpassing Bill Dixon's (299 wins) Australian single-season record.
Amid a big Breeders Crown agenda, Jason Bonnington and Blake Redden served up superlatives for the stable during this week's edition of Gait Speed on RSN 927AM.
"What is underrated in this is how hard it is to keep these horses up for the entire season and that's what Clayton Tonkin and Emma Stewart have been able to do with a lot of these big guns," Redden said.
"To have these horses stand up through the early part, the APG and then the Vicbred and now the Breeders Crown — it was an extraordinary effort to get six winners on the weekend, not just that, there was the first four in one of the three-year-old boys' races and a number of quinellas. They've got an extraordinary team right now."
Bonnington added: "They are proving incontrovertibly that they are the number one stable, not just in Victoria, but in Australia as a whole. To get six winners on Saturday night was Purdon-like."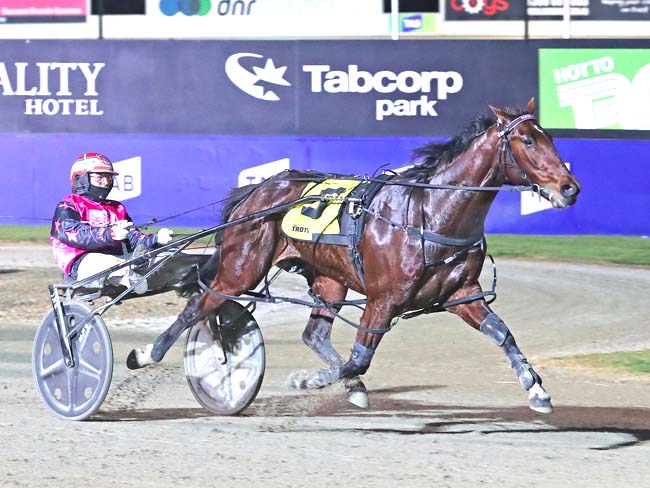 Stewart has recorded 295 victories from 746 starts this season, nine more than Queensland's Grant Dixon (284 wins from 1905 starts). Most stark, of course, is Stewart's incredible winning strike rate of 39.5 per cent.
Notably 90 of her winning races featured multiple runners (224 in total) from her stable and therefore only one could salute. It means at least 134 of her starters couldn't win.
Having multiple runners in a race should, obviously, only improve a trainer's chances of winning, but it's worth noting her 295 victories have come from 612 winning hopes – an extraordinary 48.2 per cent strike rate.
So when will the 300 occur?
Stewart's sole runner at Geelong tonight is three-year-old Bettorockbettoroll, who is rated a $1.40 pop to win the DNR Logistics 3YO Pace.
At Shepparton tomorrow her two-year-old first starter, Beach Babe Nikky, will launch from gate two in Chris Alford's hands and the first foal out of Tasmanian Oaks winner Nickle Miss has been rated a $2.40 favourite in the Shepparton BMW 2YO Pace.
Night one of the big TAB Breeders Crown weekend sees five Stewart runners step out at Tabcorp Park Melton on Friday night, including Metro Mike contesting the Hyland Harness Colours Claming Pace and both Another Safari and Whirily School stepping out in the Melton City Council Pace.
They are followed by the night's showcase, the $60,000 Group 2 Always B Miki Breeders Crown Graduate Pacers Free For All, when Trots Country Cups Champion Shadow Sax will battle the likes of Our Golden Goddess.
Finally Phoenix Prince will attempt to make it five from five in the last of the night, the Cogs Pace Final.
Redden predicted Stewart would walk away from Friday night with "two to three" winners. If the 300 is not achieved on night one, it's on to night two - the Breeders Crown finals featuring eight Group 1s.
Among them is the battle between Dixon's Colt Thirty One, Stewart's team of six and, of course, Ignatius in the IRT Breeders Crown final for three-year-old colts and geldings, which promises to be a stunning showdown.
"They've all stood up, the barrier draw's only added to it," Redden said.
"I've got no doubt that this, in many ways, is the race of 2018," Bonnington said.
CLICK BELOW TO LISTEN TO THIS WEEK'S EDITION OF GAIT SPEED