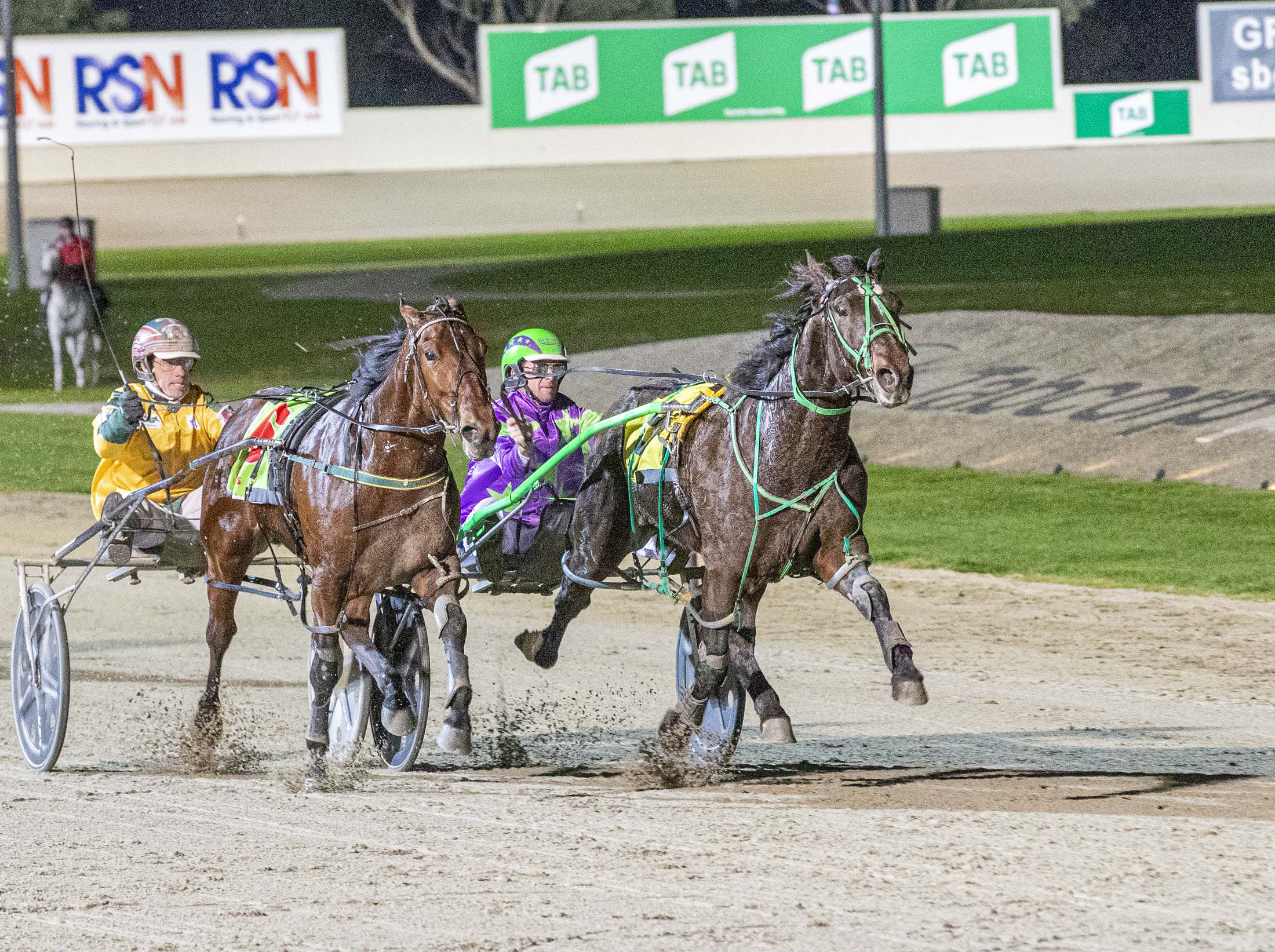 A big, bullocking colt may well form the frontline in the Victorian resistance as the raiders threaten to again claim the prized Downbytheseaside Victoria Derby.
Youaremy Sunshine's gate five draw has him well placed for a forward running for trainer-driver Damien Burns, but with New Zealand-turned-New South Wales race favourite Line Up (for Anthony Butt) and Queensland hope Governor Jujon (for Grant Dixon) drawn on his inside, the task is tall to reverse the trend.
Victorians have only won their three-year-old classic twice in the last eight years, with Our Little General saluting for Emma Stewart in 2017 and Menin Gate in 2015.
Along with polemarker Soho Hamilton ($11 with TAB.com.au), Pacifico Dream ($11) and Mirragon ($13), Youaremy Sunshine ($21) is among those next best in the market.
"We think he's (close to his peak), definitely," Burns told Trots Talk. "Going into the heat we had a week without a race and we probably thought he was going in a little underdone, even though he had a bit of racing. From the heat and with this week he should be as good as we could get him."
Youraremy Sunshine was third in his heat, bustling in the breeze as is often his way but unable to make ground on leader Pacifico Dream in the closing stages.
"The race was a bit of a funny one, there was no pressure on whatsoever, it was literally only a 500-metre sprint." Burns said.
"My bloke, his legs couldn't go any faster, he ran quite strong to the line, I just couldn't pick up any ground on the leader. Things will definitely be different this week.
"They are funny, heats, the main thing is to qualify. You definitely want to win it if you can, but the pressure's on and if you miss you can be made to look a bit silly."
There will be no thinking about tomorrow in Saturday night's $200,000 final and Burns is optimistic about using his mid front-row draw to advantage.
"It's a funny draw, there's a lot worse draws there. It gives us a couple of options," he said.
"He has got high speed and we haven't used it to date, when you are in the big one, a faint heart never won a fair lady. We may light him up early and have a go.
"If we don't do that I can see him probably running similar to the way he has been, except it won't be a 500-metre sprint home in the Final, it will be a survival of the fittest that's for sure."
CLICK BELOW TO TUNE IN TO TROTS TALK: