Racing in north-central Victoria is on the cusp of revealing an enormous present on the eve of Christmas with Charlton's track reopening for racing on December 22.
And the club wants as many people as possible to be on track to celebrate with them.
A huge undertaking, the 2020 Project has been in the pipeline for more than 13 years and is a multi-purpose facility that shares with football, cricket and netball clubs.
"It's unbelievable that it's here," club Marketing Manager Andrea O'Gorman said.
It's been quite the journey for the club and its facilities, which suffered flood damage in 2011 that left some buildings extensively damaged.
"They were just going to fall down at some point," O'Gorman said. "We didn't know that we were ever going to get this project off the ground, but (Chairman of 2020 Committee) John Harley was like a dog with a bone, he really worked hard on it."
The amount of time and effort that has gone into the new racing facility is astounding. O'Gorman, a former art teacher, has painted artworks depicting local identities and horses, all with an indigenous connection that reflects the club strong association with the local Dja Dja Wurrung people.
In all that's 94 horse stalls and 94 paintings.
"We just wanted to give people something different to look at – make the place stand out a little," she said.
Development has meant an absence of racing at Charlton, with most meetings transferred to Maryborough, but despite this the club has still managed a great deal of success.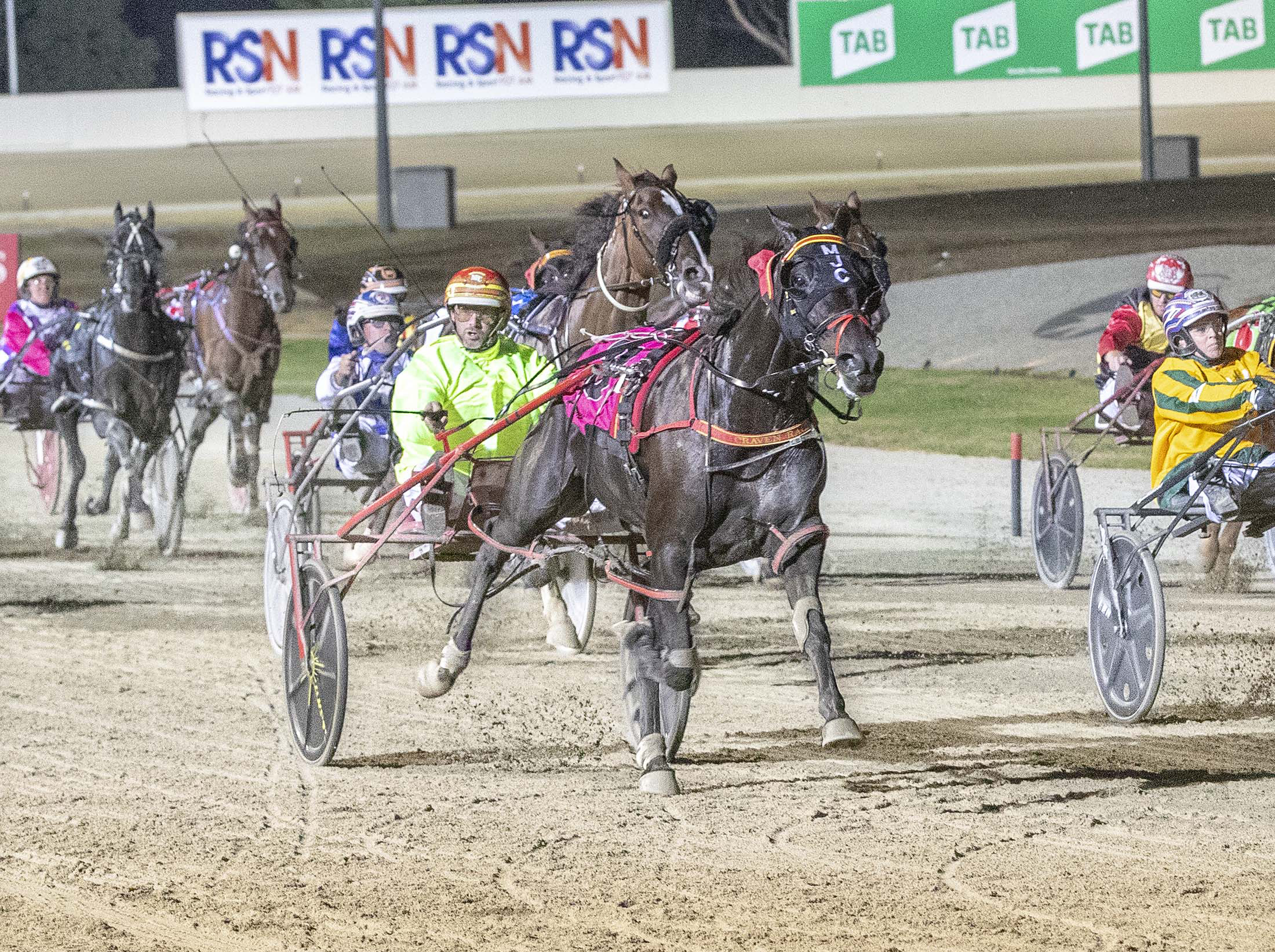 It won Best Cup Day for medium-sized clubs for the second successive year for its 2019 Charlton Cup, which was held on March 16 at Tabcorp Park Melton.
"We decided to hold a Punter's Party and everything just worked," O'Gorman said. "We had two competing punters' clubs and the turnout from local members was just massive."
But she was less expansive about the club's other major win, which was her being named the Frank Ryan Memorial Club Employee of the Year.
"That's a little embarrassing," she said. "It really is an award for the club, however, and as such it's invaluable."
The club is particularly indebted to the local community, with the small town and surrounding area helping to raise an incredible $1.35 million to help pay for the project.
With its patrons in mind, the club delayed the first race meeting a little, with the big day originally scheduled for September 29. "Everything that we needed was finished, but the outside was not nice – we didn't want our participants looking at that," O'Gorman said.
Instead all has aligned for its December 22 meeting and O'Gorman hopes that, once again, the local community will show its support.
"I really hope people come along," she said. "Our participants and patrons come first. Of course, everyone is welcome, and we just want racing to be fun. It's going to be one big party for racegoers and punters. That's what racing is."