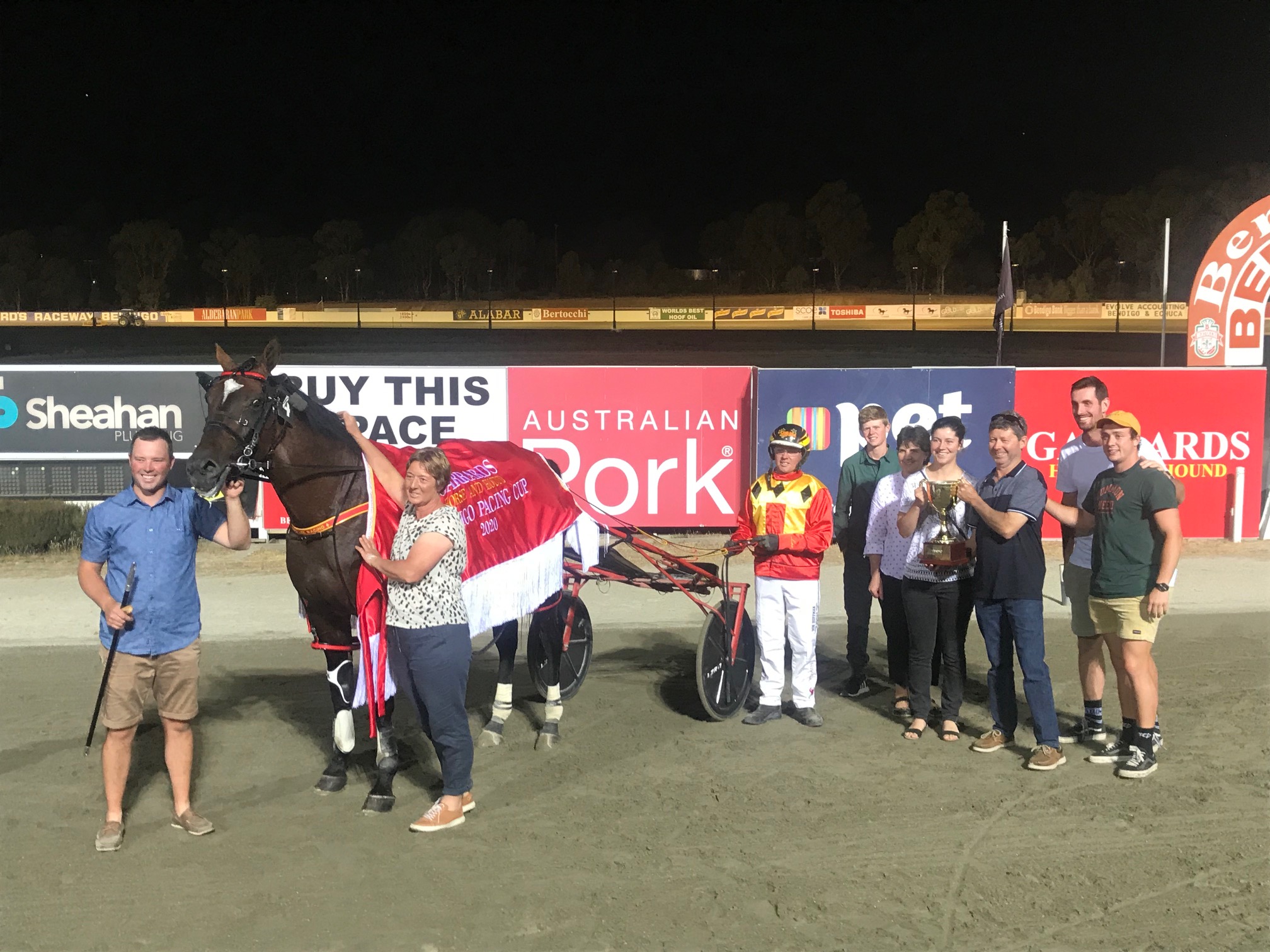 A mother-and-son combination is hoping to keep the Terang Pacing Cup trophy in local hands.
Ecklin-based Marg and Jason Lee have one of the leading contenders, Code Bailey, primed for the $50,000 group two race at Dalvui Raceway on Saturday night.
Marg trains Code Bailey and Jason will have the drive.
Terang Racing Club manager Mark Roberts said he was pleased with the nine-horse field assembled for the 2680-metre race.
"The pacing cup has a quality field. Local Code Bailey ran fourth at the Hunter Cup two weeks ago," he said.
Read the full story at the Warrnambool Standard