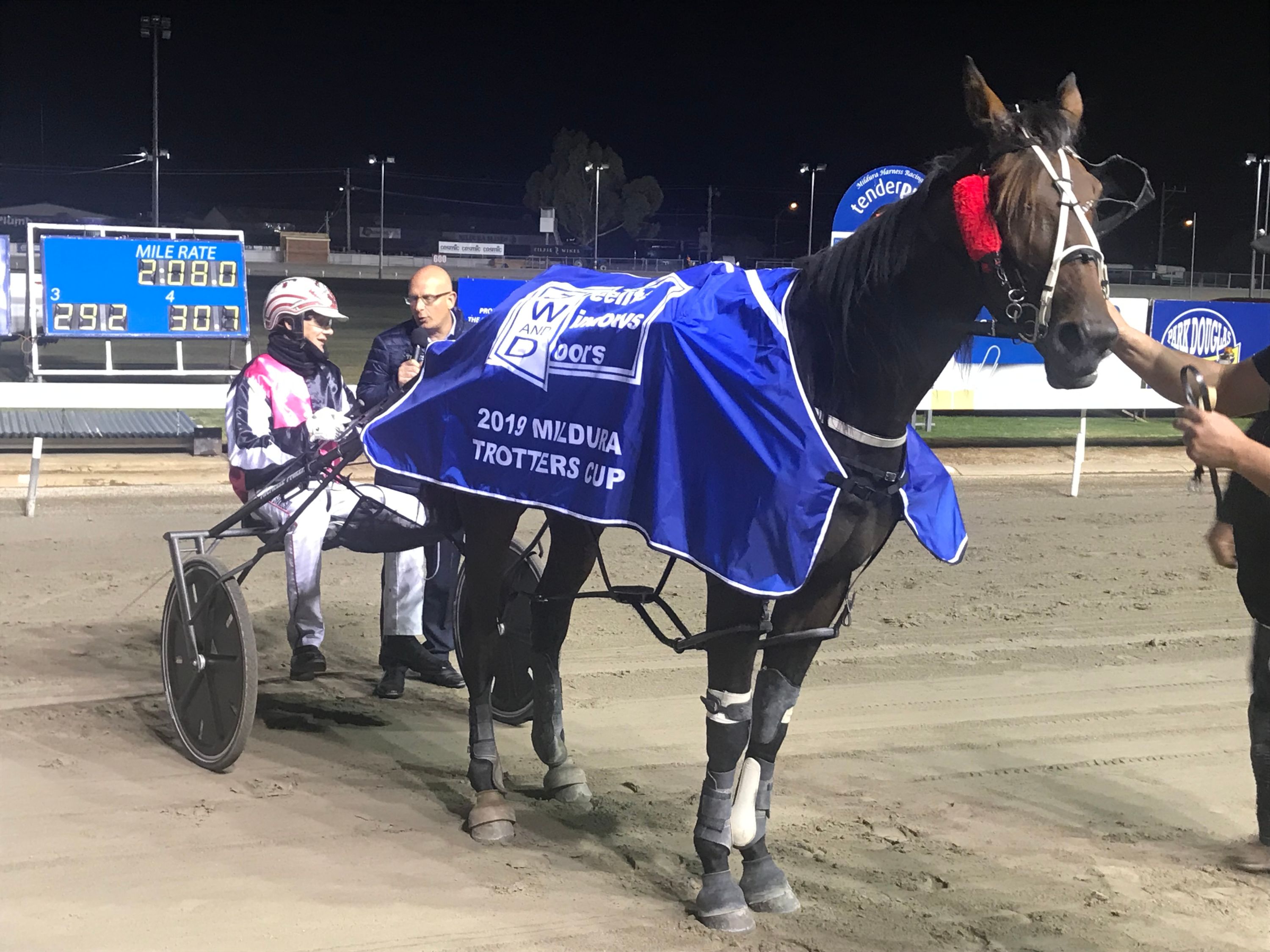 It will be 253 days since the first leg of the Maori's Idol Trotting Championship was run and won when Friday night's Bendigo Bank Trotters Cup draws the season to a close and locals are hopeful it all Endsin A Party.
The Brad Stevens trained six-year-old has been a surprise packet this season, winning the Geelong ($13.10) and Mildura ($17.10) cups at odds and steps out at Bendigo hopeful of giving his home cup a shake and rising to second on the championship table.
Reinsman Chris Svanosio will again steer Endsin A Party and told RSN 927's One Out One Back the Pegasus Spur five-year-old faces his biggest test to date.
"It's probably the hardest race that ends in a party has been in," Svanosio said. "He beat Save Our Pennys in the Geelong Trotters Cup, but the whole (Bendigo) field is good quality trotters, so he will have to be at his very best to beating these."
The 2650-metre standing start has backmarkers McLovin and Save Our Pennys off 20m, a penalty that hasn't prevented them being listed shortest in the TAB.com.au market at $3.10 and $3.60 respectively.
Endsin A Party is a $23 chance from gate three and Svanosio said he was hopeful of a forward running.
"I'll be looking to get him away as good as I can and that's about as far as I'll plan," he said. "He can run a good race out in front, he won the Geelong Cup leading all the way; Mildura I was a bit further back on the pegs. It doesn't really matter, just as long as I can get him away good and safe and be up there and out of trouble it will help a bit."
A good result would be well received in Bendigo with Svanosio and Stevens part of 'the community' that operates from Bruce Morgan's stable near Lords Raceway.
"(Endsin A Party's) been great for Brad who's a good mate of mine. We work here together at Bruce Morgan's and he's won a couple of cups at Geelong and Mildura, so he's had a really good season," Svanosio said.
"Some days he's got too much work on we jog the horse for Brad. Other days Brad's able to give us a hand with my horses, so we all just work in together. We all work on Bruce's track and fast work over at Bendigo. It makes it a lot more enjoyable working the horses when you've got good friends around you as well."
HEAR FROM CHRIS SVANOSIO IN THE LATEST ONE OUT ONE BACK: