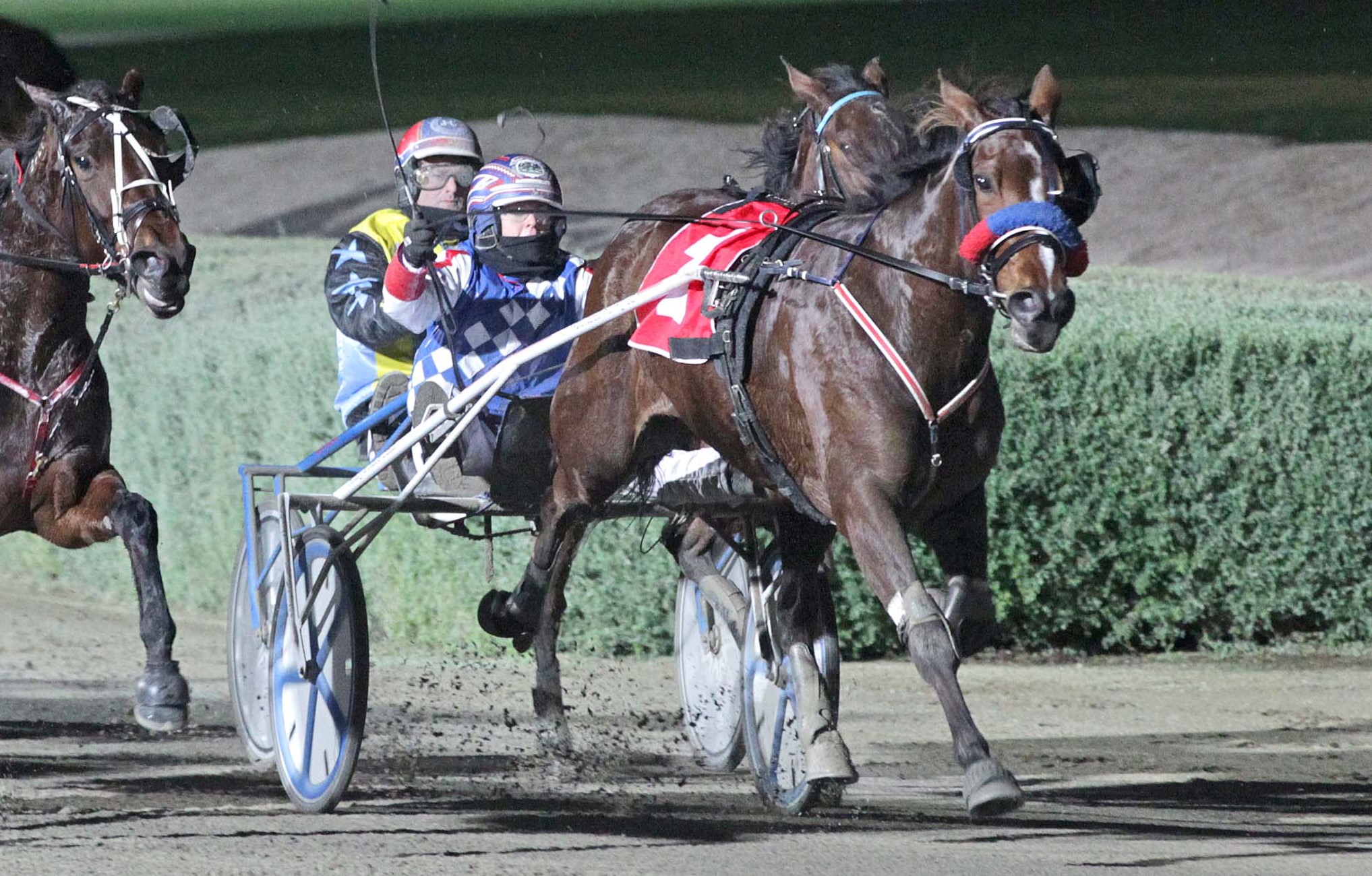 A number of Group winning mares are represented by progeny at the Australasian Premier Trotting Sale to be conducted by Australian Pacing Gold at Oaklands Junction on Sunday, February 7, starting at noon.
Heading the lineup is the bonny Angus Hall mare Endsino 1:58.1 ($185,202), who numbered among her 11 successes the Vicbred Super Series Finals at two and four, The Holmfield and the Vicbred Platinum Sprint Championship. She will be represented in the sale by Aldebaran Jensen (Lot 145), a colt by the first crop sire Aldebaran Eagle.
The Redwood winner and dual Oaks placegetter Elusive Charm has a Majestic Son filly nominated as Lot 143, while the triple Oaks winner Mystic Hush will be represented by a filly (Lot 116), by the dual world champion and emerging young sire Father Patrick.
Brylin Crescent, a winner of 14 races including the Breed For Speed Silver and SA Trotters Classic, has a filly by Muscle Mass nominated in the sale as Lot 142.
The VSTA Trotters Cup winner Cloud Chaser and the Vicbred Platinum Home Grown 3YO Classic winner Midnightatpinevale both have progeny by the exciting first season sire What The Hill, a $1.3 million son of Muscle Hill. Cloud Chaser has a filly listed as Lot 140, while Midnightatpinevale has a colt (Lot 111).
The Inter Dominion heat placegetter Pinevale Ellason and her daughter Ruby Pinevale, a placegetter in the Breed For Speed Bronze, both have fillies listed in the catalogue. Pinevale Ellason has a filly by the deceased Sebastian K 1:49 ($2.9 million) as Lot 117 and Ruby Pinevale has a filly by What The Hill (Lot 118).
A sprinkling of Group and classic placed dams have youngsters in the catalogue.
They include Gluteus Maximus, a triple Oaks placegetter and the winner of $104,855, who has a Bacardi Lindy chestnut colt listed as Lot 102.
Miss Adelade ($113,838), who was placed in the Victoria and NSW Oaks, and Star Of Jordaine are both represented by fillies by Creatine ($2.1 million) as Lots 112 and 122 respectively.
Zhenya ($108,499), runner-up in the Breeders Crown Graduate, and Aldebaran Breeze, winner of the Breeders Crown 2YO repechage, have fillies by Aldebaran Eagle as Lots 131 and 136 respectively, while the Breeders Crown heat and consolation winner Naked Majesty has a colt by Aldebaran Eagle (Lot 115).
Other well performed racemares are Prettylilangeleyes 1:55.8 ($114,625), a Sebastian K filly; Broadacrossthebeam, a filly by the Hambletonian winner Trixton; the Swedish mare Swede Dreams, a filly by Muscle Hill; the Victoria Derby placegetter Eagle's Image and her daughter Knocked Off Early, fillies by Skyvalley, and Summerline NZ ($74,544), a filly by Majestic Son.
To order a catalogue or to view the catalogue online simply click on the links on the website www.apgold.com.au