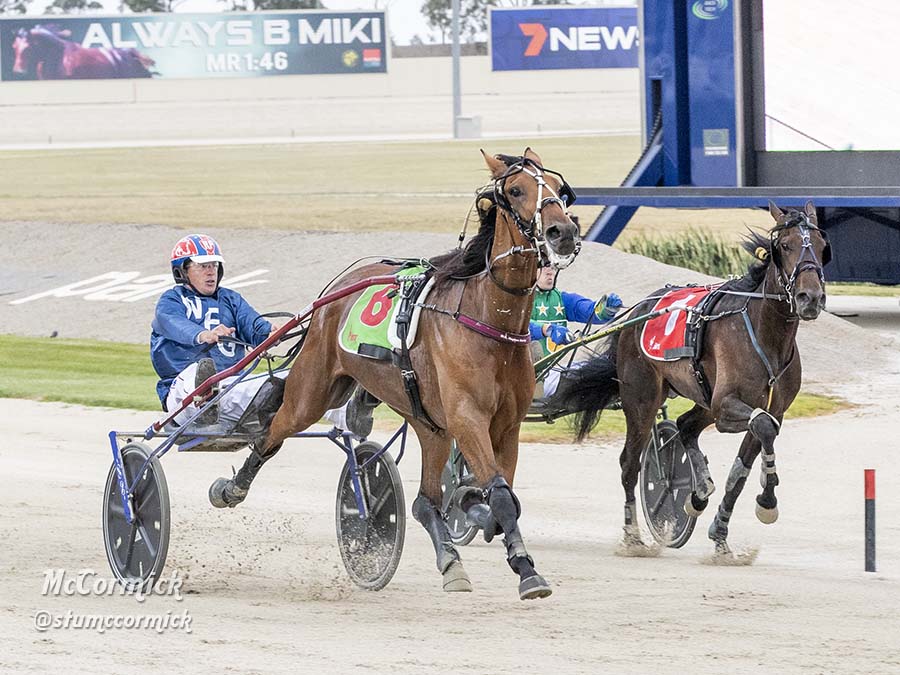 Future stars of the trotting turf will go under the hammer at the 2021 Australasian Premier Trotting Sale, starting at 12 noon on Sunday, February 7.
A total of 45 lots – 13 colts and 32 fillies – have been catalogued for sale at the Oaklands Junction auditorium.
APTS sale graduates include the recent Vicbred Super Series winners Is That A Bid, Majestic Belle, Dont Care, Banglez and Keayang Livana.
Siblings of the Group and Listed winners Cruisin Around, Eljaykay Phoenix, Is That A Bid, Fear The Yankee, Iona Grinner, Empire Bay, Viksun, Barefoot Sally and Hotjane Bling will go through the ring.
A total of 20 individual vendors are set to offer the progeny of 15 stallions including Muscle Hill, Majestic Son, Love You, Father Patrick, Skyvalley, Muscle Mass, Trixton, Creatine, Bacardi Lindy and exciting, young sires Southwind Frank, What The Hill, Centurion ATM, Aldebaran Eagle and Cardigan Boko.
Yearlings are all eligible for $50,000 Group 1 races for three-year-old colts and geldings and three-year-old fillies in 2023. They are also eligible for the Breeders Crown, Vicbred, Vicbred Platinum, Need For Speed and Bathurst Gold Crown.
To order a sale catalogue or to view the catalogue online simply click on the links on the website www.apgold.com.au