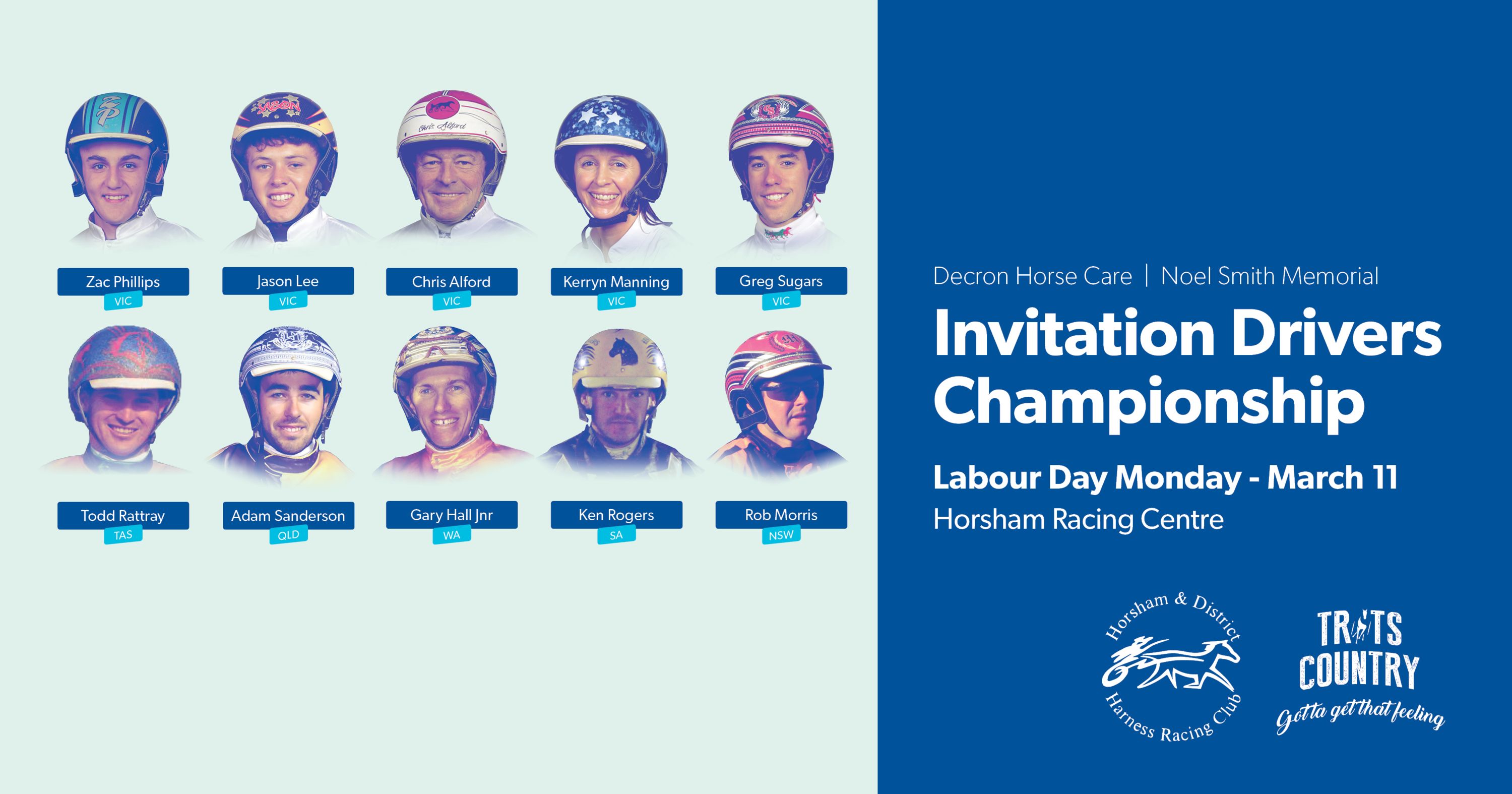 Reputations as well as race wins will be at stake in what promises to be a cracking card of Labour Day racing pitting some of the nation's best against one another.
Monday's Decron Horse Care Noel Smith Memorial Invitation Drivers' Championship will pit Gary Hall Jnr (WA), Robert Morris (NSW), Todd Rattray (Tas), Lisa Ryan (SA) and Adam Sanderson (Qld) against five Victorians defending their turf in the 10-driver, four-race championship.
Chris Alford, Jason Lee, Kerryn Manning, Zac Phillips and Greg Sugars will fly the flag for the Victorians in the championships, which is staged with races from 2.40pm to 4.33pm.
None have been there and done that as much as Chris Alford, the first Southern Hemisphere reinsman to 6000 career wins, so let's getup close and personal with the great reinsman with a Q and A:
Q: What is your greatest strength and weakness? Strength: staying focused under pressure; Weakness: saying no.
Q: What is a question you hate to answer? Who is the best horse I've driven.
Q: What is strangest thing you have ever eaten? Something raw in Sweden, I don't even know what it was.
Q: What are your favourite and least favourite words: Favourite: Yes; Least favourite: no.
Q: Who is your hero: John Campbell (legendary US reinsman, retired with 10,600+ winners, stakes of $US299.9 million).
Q: If you were able to spend a day with a celebrity, who would it be? Bradley Cooper (American actor and filmmaker)
Q: What is your guilty pleasure food? Licorice ice cream.
Q: If you could retire tomorrow, what would you do? Be an astrologist or archaeologist.
Q: What is your preference - crowds, small group or be by yourself? Small group.
Q: If you could bring a famous person back to life, who would it be? Falco (Austrian singer/song writer, died age 40, 1998)
Q: If you joined the circus, what would your act or role be? The clown
Q: When was the last time you ran or jogged? I did the 16km Run for the Kids in 2011 and after that I never wanted to run again
Q: What is your bad habit? Biting my nails