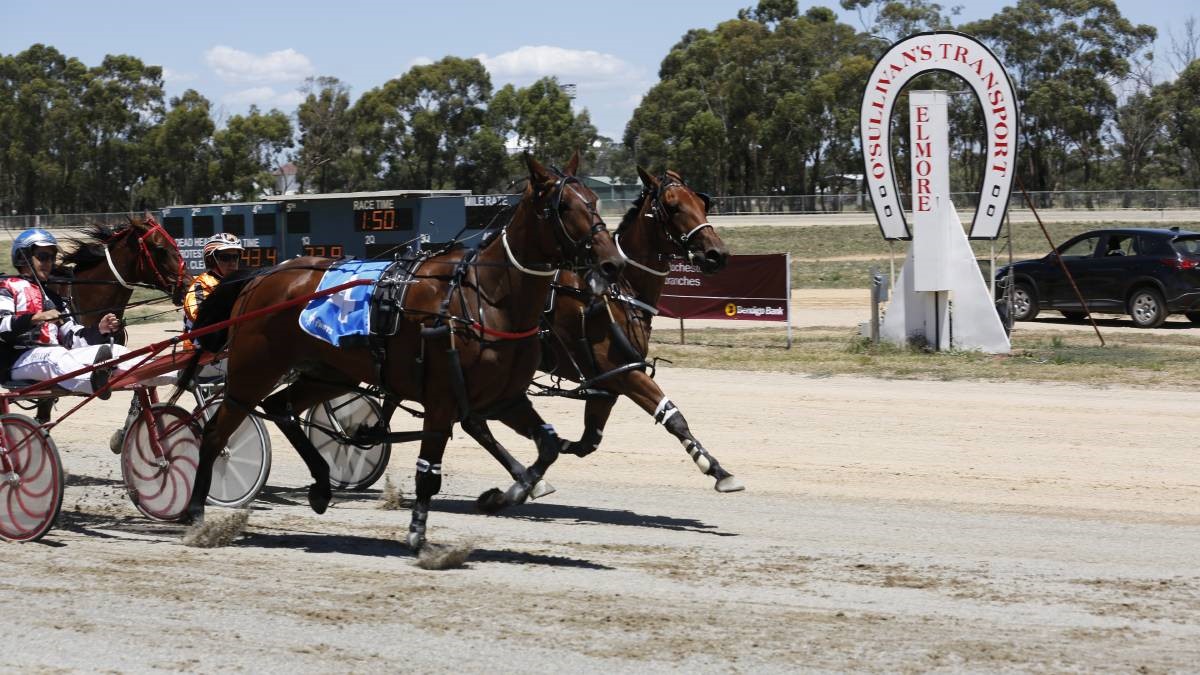 Elmore's pacing cup will be brought forward and held at Bendigo on November 16, when the club is hopeful the Tuesday night meeting will draw its supporters and trots fans.
Elmore Harness Racing Club has worked with Harness Racing Victoria to reschedule its traditional Boxing Day cup and club secretary Gary Cooper said they would encourage regular cup-goers to make the trip.
"The club envisages being able to run a free bus from Rochester via Elmore to Bendigo, which will assist local Elmore district patrons wishing to attend," he said.
He said the cup was moved from its traditional Boxing Day spot to ensure a broader audience could be reached, with the Sky schedule on the public holiday extremely busy.
However, he was optimistic the move to Bendigo would offer patrons, participants and sponsors "a much higher standard of facilities and comfort on the night".
"Whilst this is not the ideal situation, the club is confident of being able to provide an enjoyable night for all," he said. "We also hope our existing patrons and sponsors will continue to support the club in this new arrangement."
He said the club would work with Harness Racing Victoria to find the best long-term home for its future cup days.