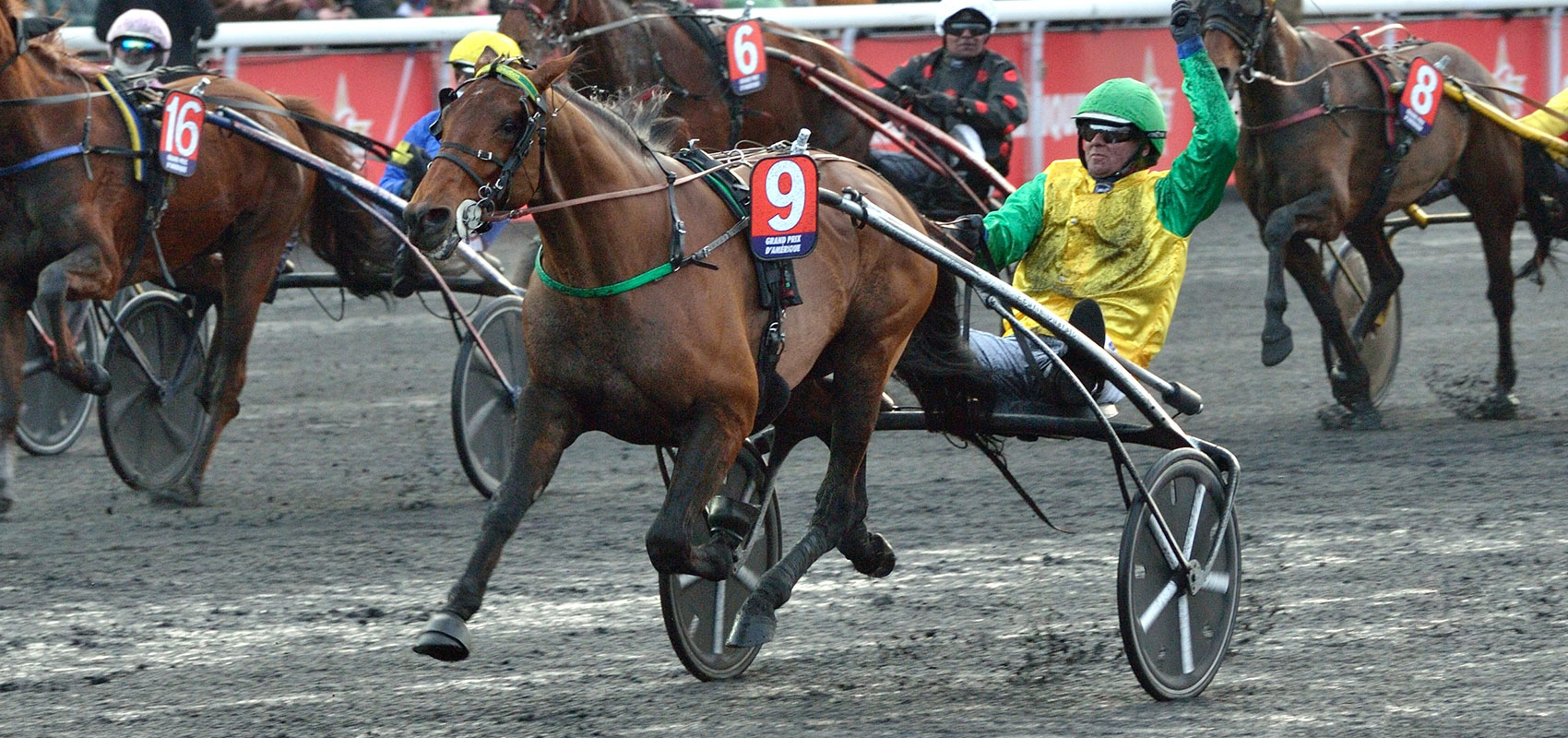 Can the mighty French trotter Face Time Bourbon write his name into the history books by winning the Grand Prix D'Amerique for the third straight year?
That's the burning question when 18 trotters from four different countries – France, Italy, Norway and Sweden – line up for the 101st renewal of the 1 million euros classic at the Vincennes Racetrack in Paris on Sunday night.
The 2700 metres standing start race is the highlight of the rich Paris Winter meeting and is one of seven Group races on the night.
Picture courtesy prixdameriqueraces.com
Only four trotters have won the great race on three occasions – Bellino II between 1975 to 1977, the French mare Roquepine in 1966, 1967 and 1968 and Uranie in 1926, 1927 and 1928. Ourasi (1986, 1987, 1988 and 1990) is the only four-time winner.
Ready Cash (2011 and 2012), the sire of Face Time Bourbon, is one of three Prix d'Amerique winners with progeny in this year's race. Other former winners represented are Royal Dream (2013), the sire of Hohneck, and Coktail Jet (1996), the sire of Gu d'Heripre and the damsire of Cokstile.
Interestingly, Ready Cash, who is dually represented in this year's race, has left the winners of five of the last six editions.
Varenne, the winner of the Prix d'Amerique in 2001 and 2002, is the grandsire of Zacon Gio, one of three Italian nominations.
Love You, the sire of Royal Dream and the 2019 victor Belina Josselyn, figures prominently in the pedigrees of three of this year's contestants. He is the sire of Galius, the grandsire of Hohneck and the damsire of Face Time Bourbon.
The legendary French trotter Timoko and Orlando Vici, who are available to Australasian breeders from Haras Des Trotteurs in Ballarat, are both represented in the 18-strong field. Timoko is the sire of Etonnant, while Orlando Vici ranks as the damsire of Feydeau Seven, Gu d'Heripre and the Swedish entrant Power.
Of the 26 nominations, only six are females in Vivid Wise As, Rebella Matters, Flamme du Goutier, Delia du Pommereux, Bahia Quesnot and Billie de Montfort.
The nominations for the 2022 Grand Prix d'Amerique are:
Galius (France)
Feydeau Seven (France)
Rebella Matters (Norway)
Hohneck (France)
Diable de Vauvert (France)
Gu d'Heripre (France)
Power (Sweden)
Etonnant (France)
Flamme du Goutier (France)
Cokstile (Norway)
Zacon Gio (Italy)
Vitruvio (Italy)
Delia du Pommereux (France)
Vivid Wise As (Italy)
Bahia Quesnot (France)
Davidson Du Pont (France)
Billie de Montfort (France)
Face Time Bourbon (France)