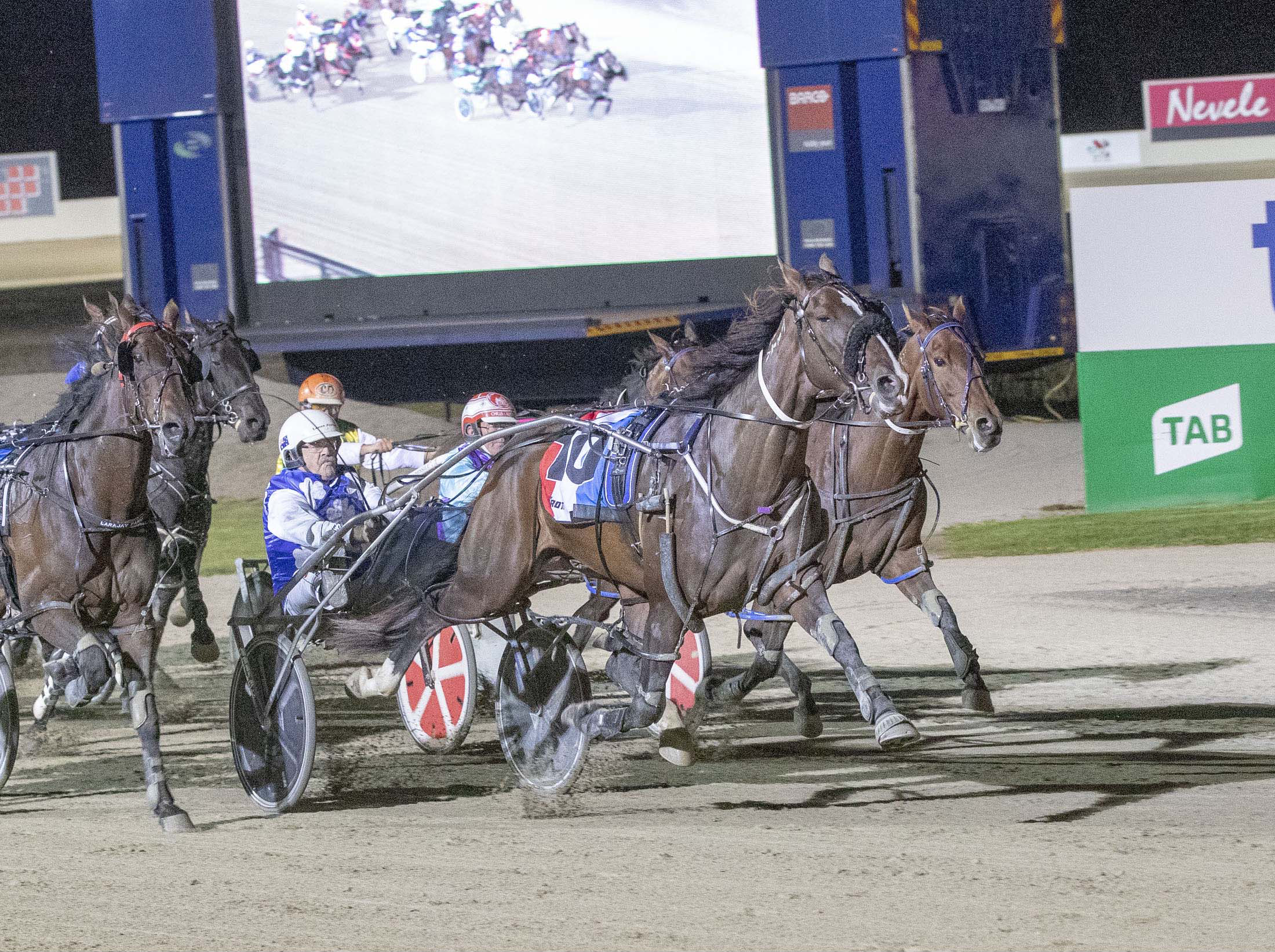 Trainer Lance Justice and owner John Hawke have resisted an international bid for consistent pacer Rishi, who's instead set to step out in Saturday night's Italian Cup.
Lance Justice told RSN 927's Gait Speed today connections had battered away a play for the Bettors Delight five-year-old gelding, who's raced 23 times since November for four victories and 12 placings.
"We had a really good offer overseas for him but we refused," Justice said, before outlining that his open class pacer still have plenty of running ahead this campaign.
"We will send him around here for a little while, give him a break, then maybe look at the Winter Carnival. I'd love to get him to Menangle because I think he'd just love that track. He's really nice horse, he just lacks that little bit of high speed that Smoken Up and Sokyola used to have."
Rishi will get a chance to test his ceiling this Saturday night when he steps out again Grand Circuit winner Soho Tribeca, who resumes from an 11-month lay-off enforced by a broken leg.
Justice said Rishi's "been great, a good old trier", and would benefit from having high-calibre horses setting the pace.
"Right now he's got to set the tempo up to be competitive and when you get a lot of the better horses together and the speed's right on he doesn't have to set the tempo and he can finish off hard. I think he will win a lot better races."
CLICK BELOW FOR THE LATEST EPISODE OF GAIT SPEED: