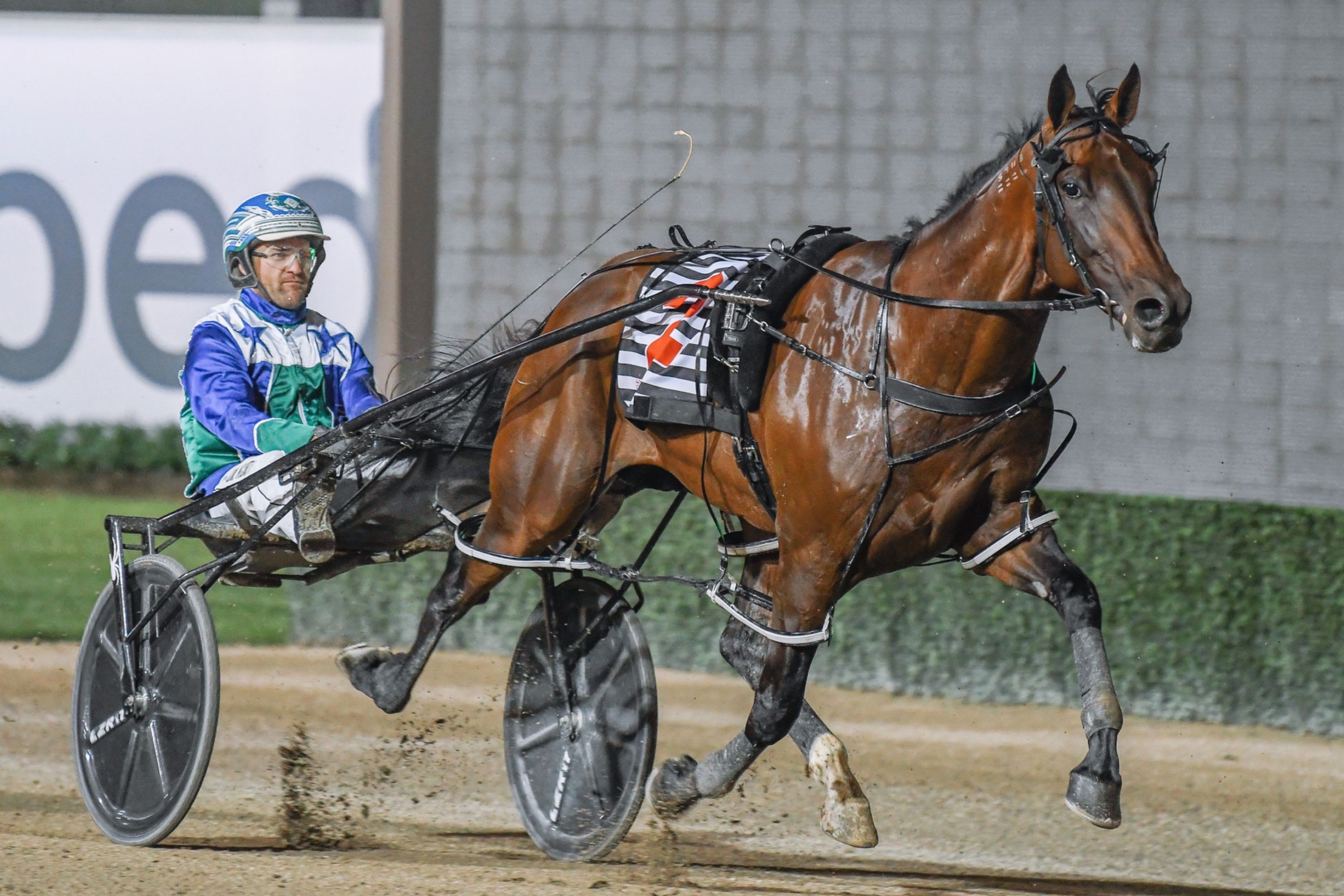 Geelong footballer and thetrots.com.au columnist Josh Jenkins ignited plenty of debate with his story in The Forum this week, in which he revealed his top three drivers across Australia and New Zealand.
Social media was abuzz with the discussion and the conversation continued during RSN's Green Light On show, where broadcaster Gareth Hall, leading caller Dan Mielicki and top Western Australia-based reinsman Gary Hall Jnr had their say.
Gareth Hall settled on champion New Zealand driver Dexter Dunn - who now plies his trade in the United States - as his favourite person in the sulky.
"What he did in North America and what he did down under, he's just a freak Dexter Dunn," Hall said.
>> READ MORE: Jenkins: Who reins supreme? Here's my leading lights
After declaring he was unaware that "Junior" would be on Thursday's program, Mielicki put the 38-year-old at the top of his rankings for his brilliance in the west.
"I liken him a lot to what Zac Purton does in Hong Kong. I think he's got a similar domination in a sense," Mielicki said.
"Just getting that balance right of when to push the button, and I think there's an artform in itself. On a track that's very entertaining to watch races at and no sprint lane, he gets it right certainly far more often than he doesn't. As well as driving some of the top-class horses."
"Junior" rated New South Wales-based counterpart Luke McCarthy (pictured above) as the standout.
"I've driven in a lot of big races against him and I haven't driven in a big race with him yet where he's made a mistake," he said.
"Obviously, I've beaten him in a fair few as well, but I haven't driven in a race with him where I've thought it's an error by him and I've capitalised. I've only ever probably beaten him because I've been on a better horse on the night."
LISTEN TO THE FULL GREEN LIGHT ON PODCAST BELOW:
TOP THREE DRIVERS
Dan Mielicki
1. Gary Hall Jnr (Western Australia)
2. Dexter Dunn (United States)
3. David Moran (Victoria)
Gareth Hall
1. Dexter Dunn (United States)
2. Luke McCarthy (New South Wales)
3. Chris Alford (Victoria)
Gary Hall Jnr
1. Luke McCarthy (New South Wales)
2. Chris Lewis (Western Australia)
3. Chris Alford (Victoria)
Josh Jenkins
1. Luke McCarthy (New South Wales)
2. Natalie Rasmussen (New Zealand)
3. Zac Butcher (New Zealand)