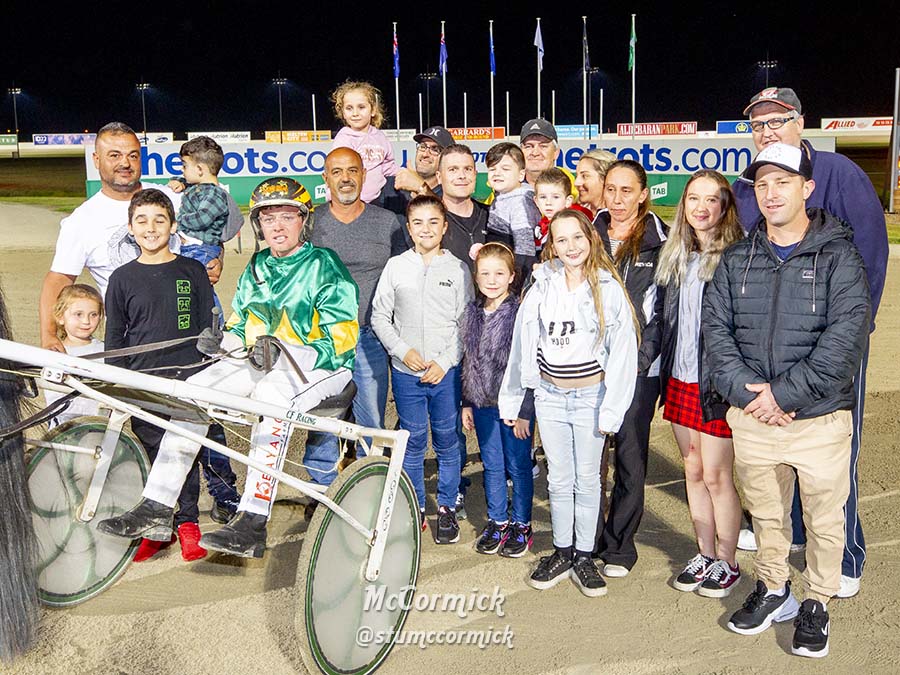 "If he stays sound, we might have a challenger to Lochinvar Art!"
Those were the words of legendary broadcaster Dan Mielicki as he called General Dodge to victory in Saturday night's TAB Golden Reign Free For All at Melton.
It's onwards and upwards for the Mick Chircop-trained eight-year-old, who backed up his brilliant first-up win at Geelong a fortnight earlier with another sizzling sprint lane success.
With driver Jason Lee in the sulky, General Dodge shot across the face of the field from barrier seven to find the early lead and then handed up to Jilliby Chevy, who quickly surged to the top from his back row draw. It was then left to see if General Dodge could show his explosive speed in the home straight and he did just that, running past Jilliby Chevy to win by 1.6m over a brave Star Galleria, who battled on bravely to claim second.
Lee was once again in awe of the injury and illness-plagued son of Courage Under Fire, who has had just the 19 career starts for 14 wins.
"It is a shame that he hasn't raced more, but all credit goes to the team behind him that they have got him here now," Lee said.
"They've been through a pretty tough road so it hurts no one more than them. I'm just very much enjoying just being a very small part."
Lee was impressed with the versatility of General Dodge, who relaxed well despite flying the start early.
"It's hard to get a horse to be the complete package where they can burn the gate and take cover like that and back straight off. He was already backing off before he got there," he said.
"When you do get them and then they have this much ability, it's pretty special."
Lee rated General Dodge as the fastest horse he's ever had the pleasure to drive.
"From point-to-point speed, I think he's the quickest horse I've sat behind," Lee said.
"Obviously, I've been lucky enough to drive some really nice horses over the years - trotters and pacers - and I don't think I've quite driven one with the point-to-point speed (of General Dodge).
"I always said Chilli Palmer was electric one night when I drove him. He had gears upon gears and this guy is every bit of him, if not more."
>> READ MORE/WATCH: The General Dodge story with Mick Chircop
WATCH GENERAL DODGE'S WIN FROM MELTON BELOW: