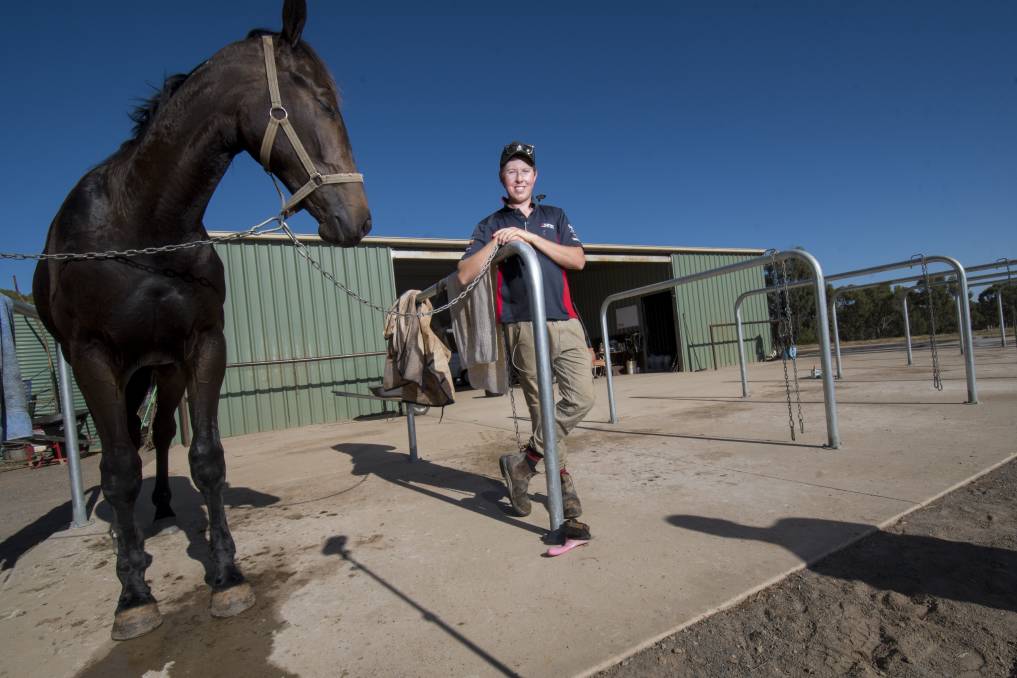 A career first treble for Kate Hargreaves-Alex Ashwood at Mildura has rocketed the young combination into fifth on the state's trainers premiership standings.
The Shelbourne-based stable sent just three horses north on Wednesday night - all of them returned as winners.
After fellow Bendigo trainer-driver Ellen Tormey took out the first race with Sheer Modern, Hargreaves and Ashwood teamed to win three of the next six races on the 10-event card.
The foundations for a successful night were laid with a fighting victory for the four-year-old mare Libba Racy in a NR 46 to 51 pace.
Full story online at Bendigo Advertiser
Photo: Reinsman Alex Ashwood. By Darren Howe.