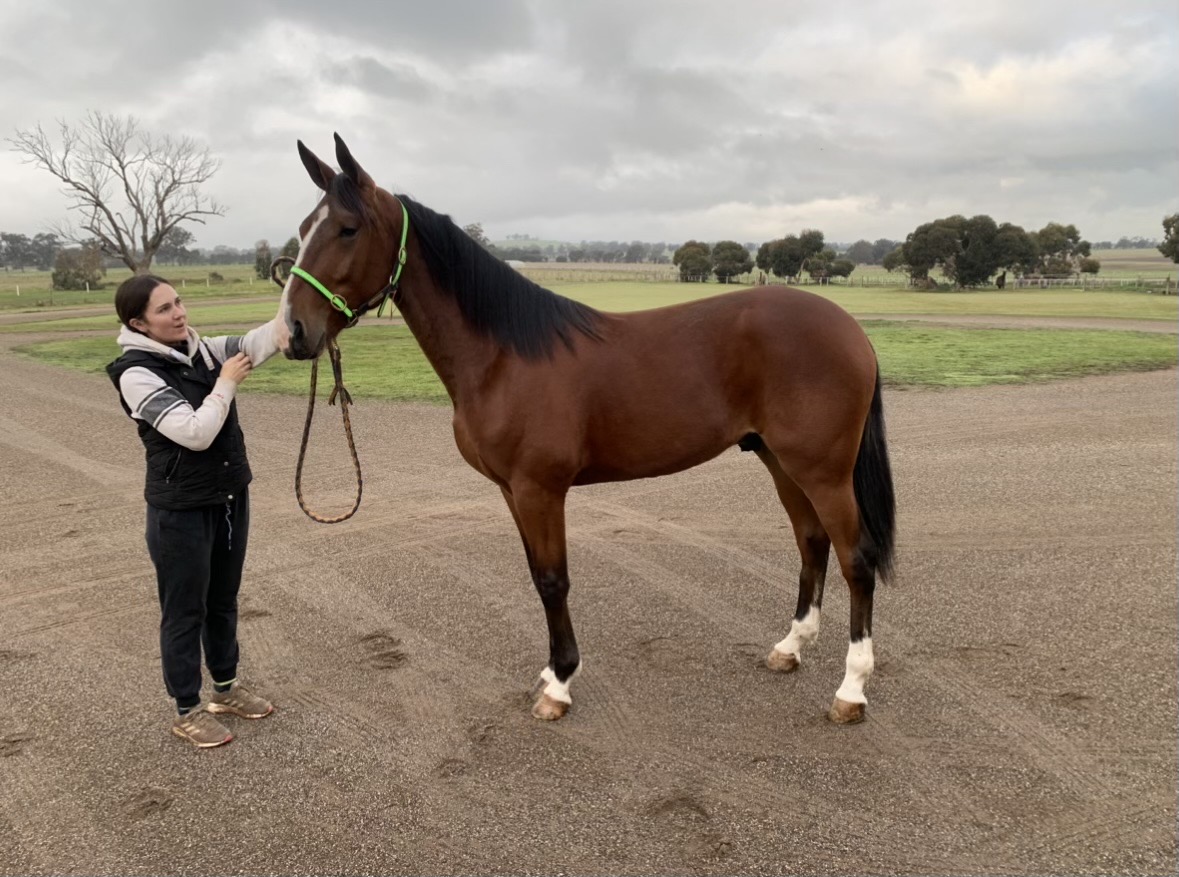 New kid on the block Alpha Tori will head to the second heat of the Betavet Breeders Crown Series for two-year-old trotting colts and geldings for his first career start this afternoon.
The gelding has been trained by Kate Hargreaves and has featured in two trials at Maryborough prior to his debut run at the same track.
"His trial at Maryborough was maybe a month ago and he won quiet easily. I couldn't really fault him," Hargreaves said.
"His second trial, he had to do a fair bit of work when they sort of ran along down the back. He got a bit tired late and that was just a fitness thing. His two trials have been quite good."
Hargreaves has been happy with her boy's performance heading into today's qualifier.
"I'm really happy with him. His work at home has been terrific, he is a really safe trotter and he has had two pretty nice trials," she said.
"I've sort of thrown him in the deep end a little bit, first start in a strong race like that.
"I think if he does everything right, we're just aiming to qualify for the final and everyone will be pretty happy."
It was love at first sight for Hargreaves when she laid eyes on the son of Father Patrick.
"He's a lovely type just to look at and he's sort of big and strong. He's got a lovely barrel on him and his video was great. He's got a brilliant action," she said.
"I picked him out from the sales myself, then I just syndicated him out and kept a share for myself."
Hargreaves doesn't think that the big stage and other horses at Maryborough will bother her squaregaiter, but admits "you just never know with baby trotters having their first start".
"It's always hard to know and he has taken everything in his stride. He seems to be very professional and he is a bit hot-headed. He's a bit of a revy type of animal. I was hoping that he will take it all in and be fine - he's a safe trotter," she said.
Experienced reinsman Michael Bellman will drive the two-year old bay gelding after partnering him at the two trials.
The pair will start from gate one alongside favourite Kyvalley Maven, who is $1.22 for trainer-driver Chris Svanosio.
"Having the favourite sitting right beside us sort of takes the thinking out of it and we don't have to push him early," Hargreaves said.
"We just get him to come out, get his rhythm and go from there. I couldn't be happier with the draw and how that's sort of panned out."
Maryborough will host heats for two-year-old and three-year-old trotters of both sexes this afternoon, with qualifiers progressing through to rich Group 1 finals at Melton Entertainment Park on November 25.