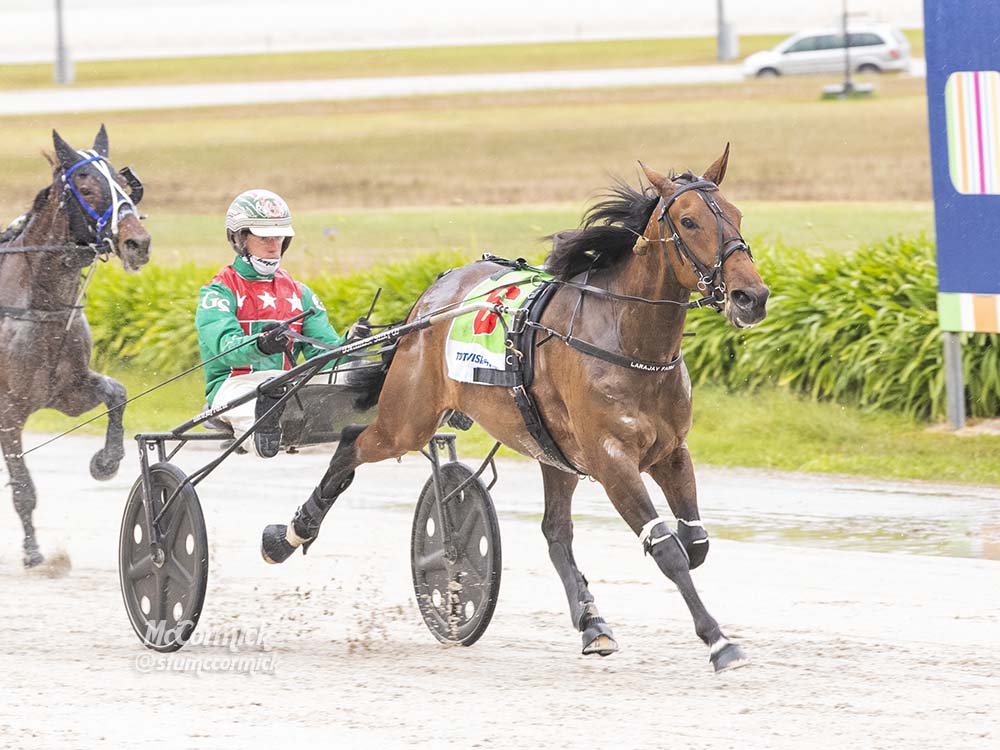 Australia's trotting "king" is back to defend his crown.
The globetrotting superstar Just Believe looked sharp in a Melton trial on Monday night at his first public appearance since a fantastic three-race Swedish raid in the middle of the year.
"We were rapt. We wanted a soft trial, but to see him really want to finish it off and hit the line like that showed he was right where we thought he was at in his preparation," trainer Jess Tubbs said.
"The plan is still to give him another trial, probably next Monday, and then look for a race.
"We'd like to get two runs into him … the definite is the Breeders Crown Open Trot at Melton (November 17)."
Just Believe endured almost 200 hours of road and air travel during his Swedish campaign where he ran a second and a third against some of the world's best trotters.
In the last of them, he sat outside and ran a monstrous second to Sweden's buzz trotter, Francesco Zet, in Boden in the north of Sweden.
Tubbs said he doesn't seem any different to before he went to the other side of the world.
"He seems much the same old 'Harry' (stable name)," she said.
"He doesn't seem any different around the place at home.
"If anything, his ego might have grown after all that time by himself with Greg (Sugars, co-trainer and driver) in Sweden. Apparently, he was quite a handful at the trials."
Just Believe burst into the big league when he took a clean sweep of last December's Melbourne Inter Dominion, winning all three heats and the final.
He then added the Group 1 double – Great Southern Star and Grand Prix – before heading to Sweden in April.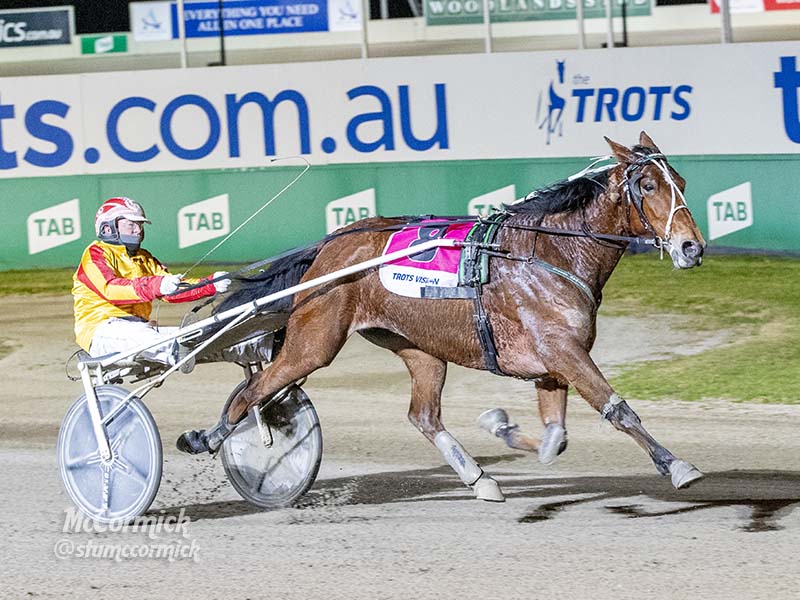 In his absence, Brent Lilley's brilliant young mare Queen Elida has emerged as the biggest challenger.
They met six times before Just Believe went to Sweden with Queen Elida only beating him home once.
But she was only four and still raw at the time.
Queen Elida has won 11 of her past 12 starts and snared her seventh Group 1 victory in the Bill Collins Sprint at Melton last Saturday night.
Their reunion will be one of the highlights of the Brisbane Inter Dominion.
"We've all seen what she's done over the past few months and there's no doubt she's gone to another level," Sugars said.
"We're looking forward to getting Harry back and racing her again. You want the best against the best."
Queen Elida is on a six-day back-up in the Maori Miss Trotters' free-for-all at Melton on Friday night.
Champion driver Chris Alford described Queen Elida as a "freak" and "the best trotter I've driven" after last Saturday night's win.
Her NZ-based managing owner Tony Barron is excited about meeting Just Believe again.
"It's amazing what he's done, just amazing," he said.
"But we think our mare is special and is right in the zone now."