It was a bruising, thrilling encounter but the key players look to have emerged from tonight's PETstock Ballarat Pacing Cup ready to get the elbows out and do it all again in a fortnight's time.
The Group 1 lived up to, and arguably exceeded, its top billing in a thrilling showdown that has only further whet the appetite for Victoria's premier race – the Del-Re National A. G Hunter Cup on February 5.
A roving Gareth Hall delivered all the breaking news for TrotsVision viewers throughout the night, including catching up David Moran who said Lochinvar Art should take great benefit from his third placing.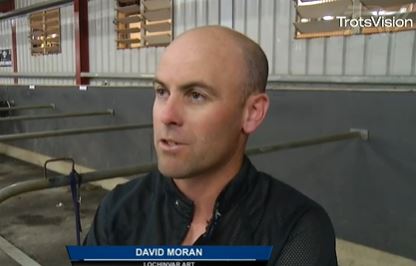 "He was good," he said. "It's obviously going to take the racing to really sharpen him up.
"He did blow up over the back again, probably a bit more than I would have liked him too. He's an older bull now, that happens."
Moran and Lochinvar Art were right in the thick of the action early, initially balancing up and advancing to the lead, before ceding and reclaiming it off Max Delight and then being crossed by Expensive Ego.
"It was an interesting race. It wasn't what I thought it was going to be," Moran said. "Max Delight usually comes out and settles really good, he got fired up pretty strong when left out in the open.
"We sort of had to let him go and then pop back off, but Luke was coming that quick – it was a very stop-start, strange race."
From leader's back Lochinvar Art would run past Expensive Ego to the line but have Spirit Of St Louis and Amazing Dream swoop past on his outside.
"He's just going to need that racing to really harden up. I'm happy enough with him, he'll keep improving, we'll see what happens," he said.
"He didn't cop a hell of a lot of heat. Two weeks now till Hunter Cup, we'll try and strip him right back and get him right by then."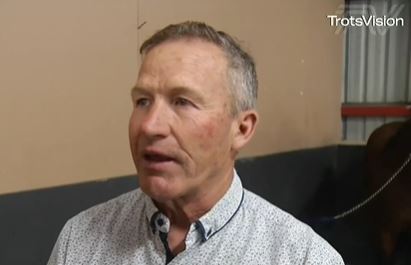 David Aiken, trainer of Victoria Cup winner Max Delight who faded to 11th tonight, beating home only Mach Da Vinci, told TrotsVision that his entrant "overraced".
"It was not ideal first up," he said. "He will probably go straight to the Hunter Cup. Regroup and regather, but he'll be OK."
One trainer who was satisfied was Nathan Purdon, whose mare Amazing Dream was scintillating in crashing the line to finish just a half-neck shy of another Group 1 triumph.
He said she'd also next be seen on February 5 and would target the $500,000 Hunter Cup instead of the Alabar Ladyship Cup, a $100,000 feature restricted to mares.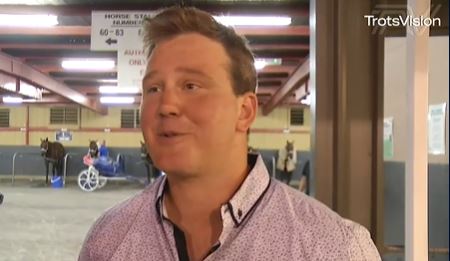 "I think that's the best option," he said of the Hunter Cup.
"She got a perfect run (tonight) really from Anthony and we just come up short.
"In the mares' races she's got to be the one doing all the work and in this race there are four or five winning chances in the race, so when they make it for her up front she's lethal in the finish."
But the last word belongs to the winner and young reinsman Jack Callaghan, who was glowing after what was "a massive thrill, just a pleasure to drive this little champion".
"We always had a massive opinion of him at the stable and he proved through the Inter Dominion that he's a quality horse," he said.
"I think a series like that, after a little break and then coming down here, has really taken him to the next level and he's proven how good he really is.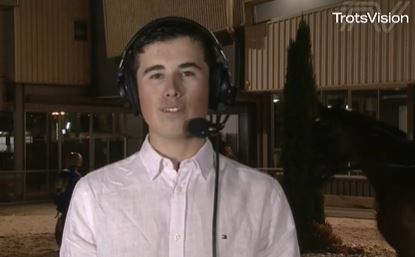 "He actually went into Bendigo a little bit under, we rushed him a little bit just to more be a travelling companion for Aldebaran Revani. For him to stay down now and take out these three cups, it's pretty awesome."
And he'll be well placed to add a further Group 1 in just a fortnight's time against the best in the sport, including stablemate and 2020 champion King Of Swing.
"King, Ego, Arty, they're all champions in their own right. My little fella, he'll definitely give them a shake I'm sure."