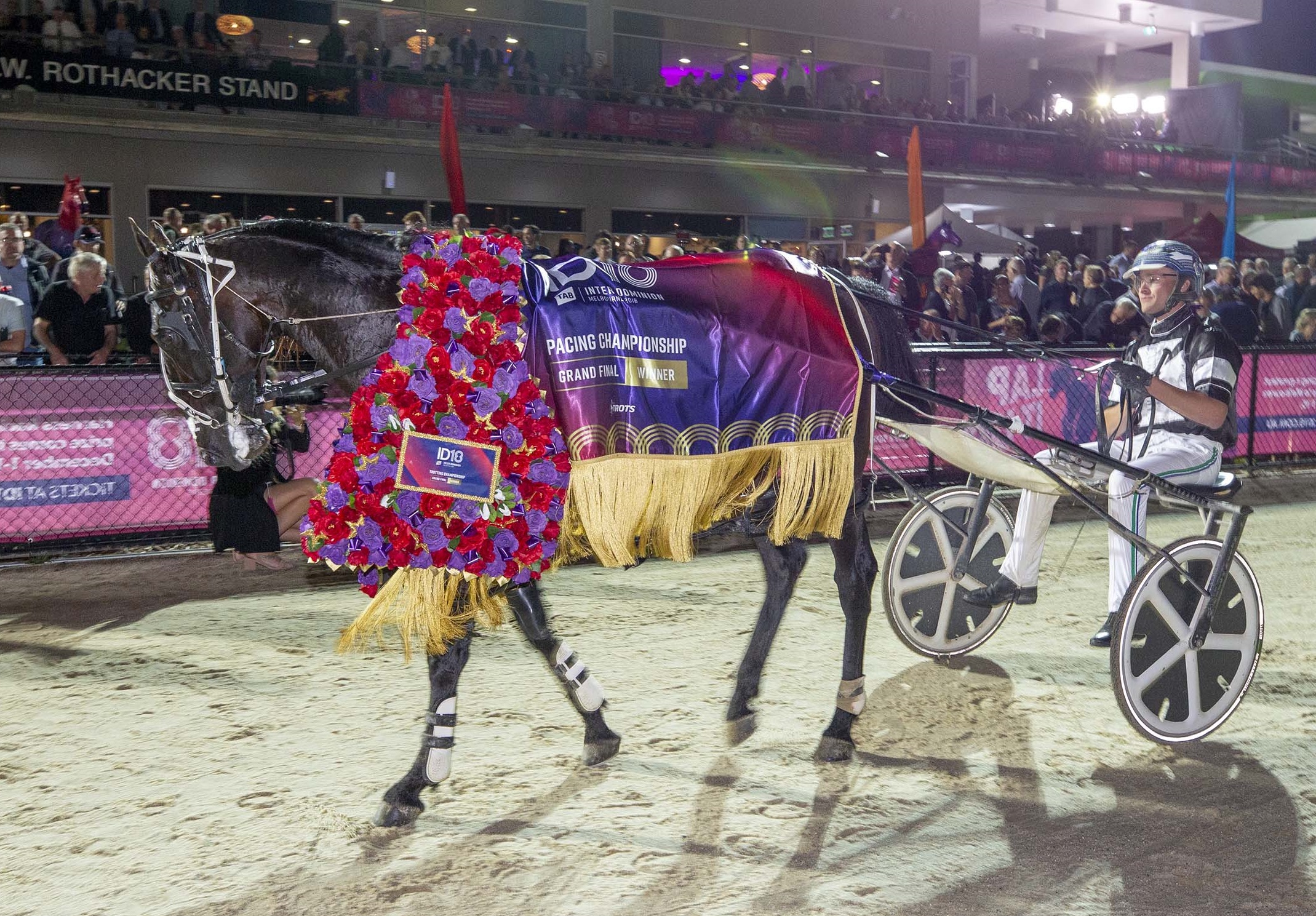 Tiger Tara's TAB Inter Dominion Pacing Championship win at Melton on Saturday night capped an extraordinary year for trainer Kevin Pizzuto and his family.
In August the New South Wales horseman was involved in a serious road accident, which could have cost him and his horses their lives.
Aboard the float that day were Tiger Tara and three stablemates, with Pizzuto in the driver's seat.
Another driver ran through a stop sign and a collision was unavoidable.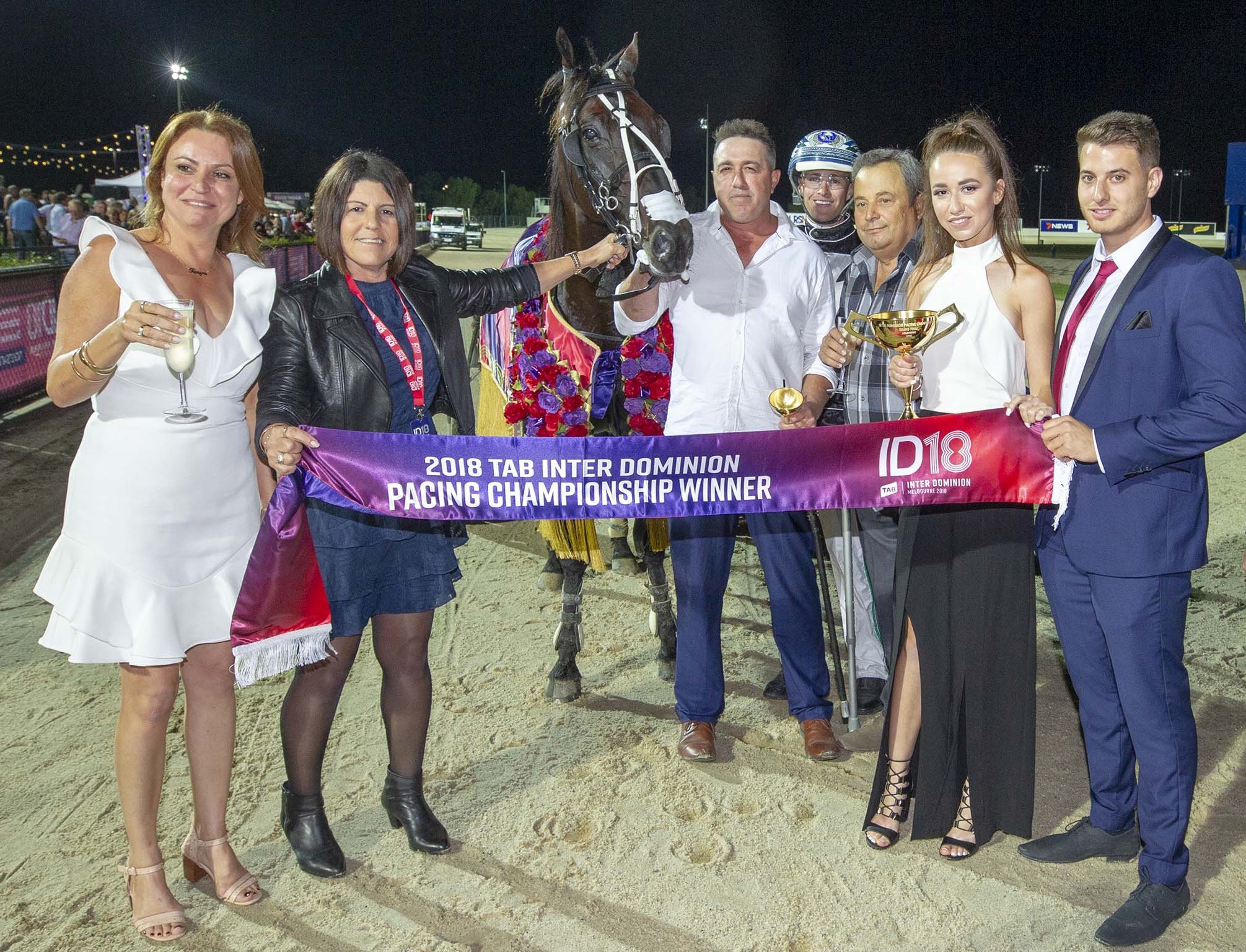 The resultant impact fractured the horseman's sternum and ribs, tore his ligaments in both arms as the steering wheel shattered in two, and left him with hidden scars every time he thought of taking the road again.
But bloodied and broken that day, Pizzuto's thoughts were only on his horses.
"My driver came and got the horses which I'd gotten off the float … and then I went to hospital," Pizzuto said.
"He (Tiger Tara) was lying down up the front of the float and I thought he'd broken his back. I was shattered. I had blood coming out everywhere, but when he got up, my heart, yeah ... just relief."
Two months after the accident Tiger Tara pummelled his rivals in the Group 1 Pryde's EasiFeed Victoria Cup.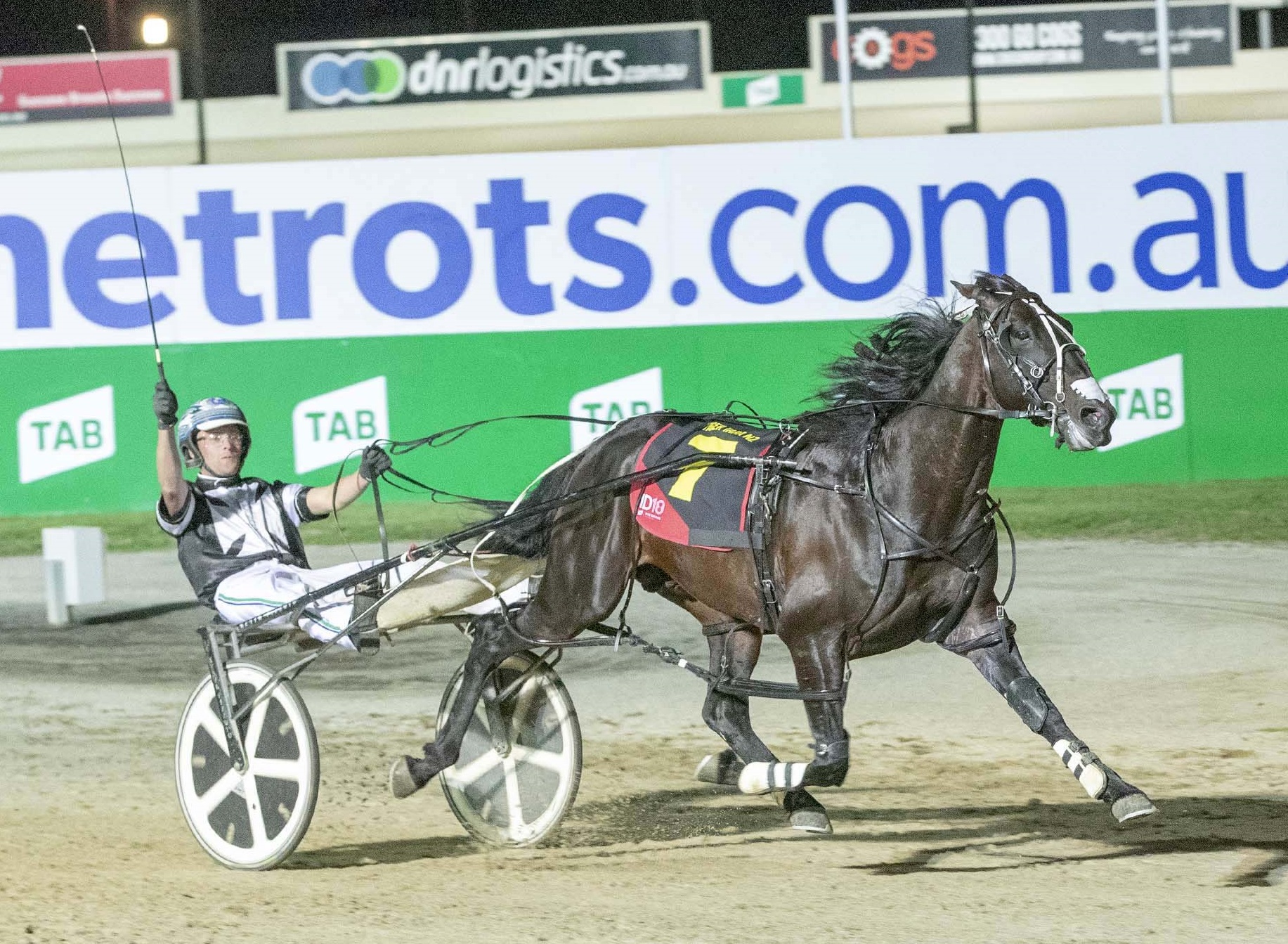 Then, in November he produced one of the gutsiest runner-up efforts in modern times when second in the Group 1 New Zealand Cup.
"I've always said he's the toughest horse in the land… I knew he was good, but last night, that was something else," Pizzuto said of the ID18 win.
"I've had him better than I've ever had him, this prep. We've had our ups and downs but we've pulled ourselves up and that was amazing."
Tiger Tara, with gun reinsman Todd McCarthy aboard, took up the front-running role early in Saturday night's Grand Circuit decider and went on to break rivals' hearts off the back with an unforgettable 26.3secs third quarter.
The son of Bettors Delight got up the lane in 27.9 to rate 1:53.9 over the 2760m trip, McCarthy's winning salute encapsulating the glory in a snap.
And the final twist, Pizzuto's daughter Courtney accepted Mikey Hawli's marriage proposal on track in front of the huge crowd after the victory.
Courtney said yes, and so did Kev.
"He had to ask me first," Pizzuto said. "The horses were scoring up... I was praying we'd win after that. He's a good bloke and a hard worker."