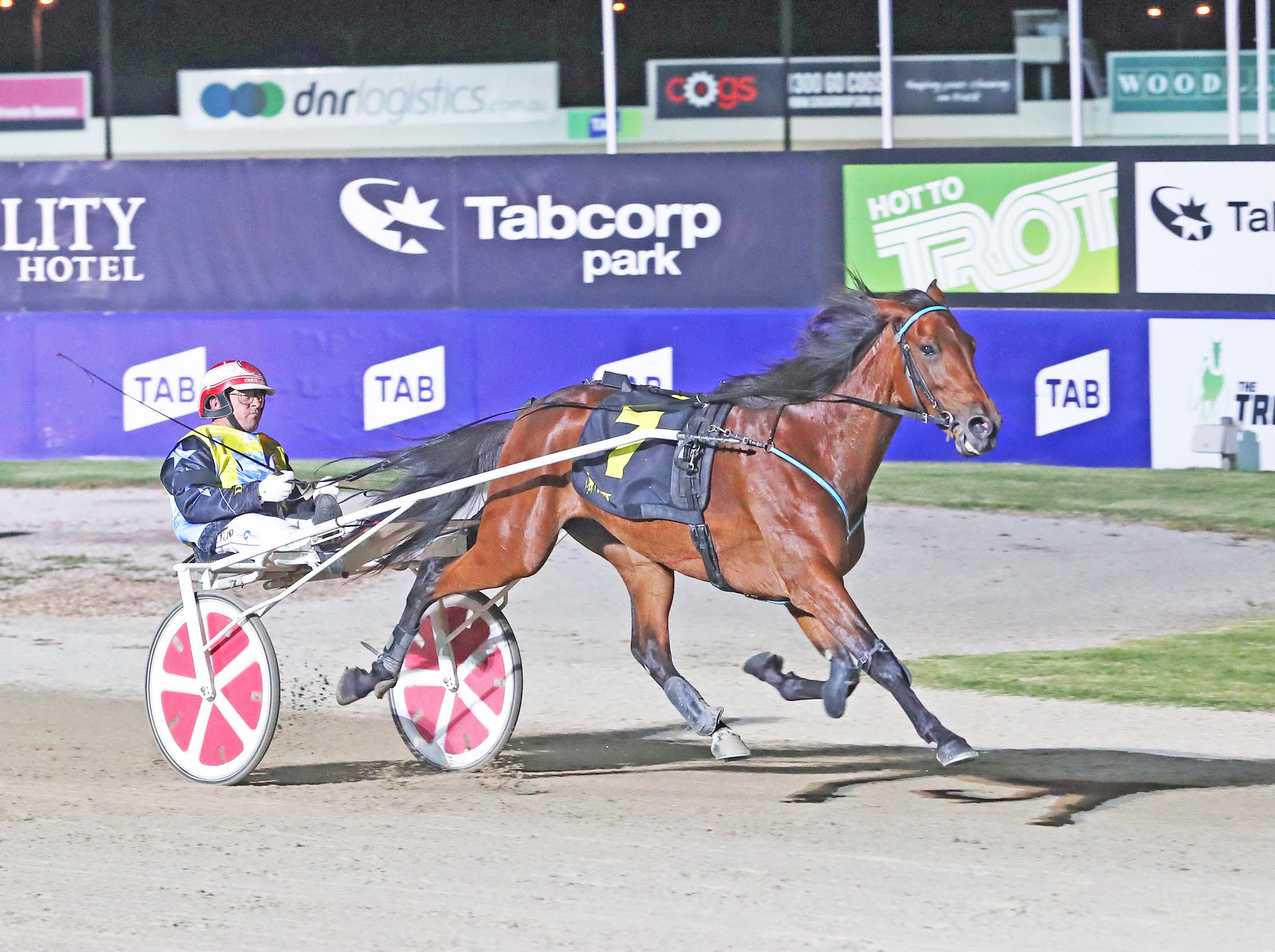 It's fair to say the barrier draw hasn't been kind to Sky Petite in the final round of TAB Inter Dominion qualifying heats at Cranbourne on Saturday night.
The mare did, however, boost her hopes of making the Grand Final with a brave second to Kyvalley Blur at Ballarat during the week.
She had to run the gate before being held-up for a stride prior to the sprint lane opening but on the line she was strong.
There are plenty of positives despite drawing barrier 11 as we head to the last chance to book a place in the big dance on December 15.
"She burnt early in a lead time which was as quick as the pacers at Ballarat and the ones out wide had some momentum up late," Stanley said.
"Going to the staying trip Saturday, and if she hopefully makes the final, I think that gives her the best chance."
Despite being most well-known for her high speed, the diminutive daughter of Skyvalley has not only won the Yarra Valley Trotters Cup (2650m) but also finished second in the Chris Howe Trotters Cup (2555m) and third in the Swan Hill Trotters Cup (2790m) this season.
Her combination of gate speed and stamina won't be called upon this weekend but it is something that Mick Stanley and his team have up their sleeve should she draw a barrier in the final.
"Ryan (Duffy, driver) has some decisions to make early, it could turn into a peg-dominated race so he might try to get down to the fence but he also has the option of trying to follow Tough Monarch," he said.
Sky Petite is currently ranked eighth with 18 points and while the mathematics are complicated, she's already unlikely to miss the final and almost certain to secure her place with a top eight finish.
Stanley also has the favourite in the first race on the card with Rackemup Tigerpie opening $2.25 with TAB.com.au.
A revelation in the last 12 months, his crowning glory came two starts back when leading all the way in the Gunbower Cup.
"We knew we were going to draw out the back but with Wrangler there with us we can pretty much stalk him wherever he goes," Stanley said.
"If we go mid-race I'd be happy to put my bloke into it and if he waits until the last lap then I'll get the right cart up."