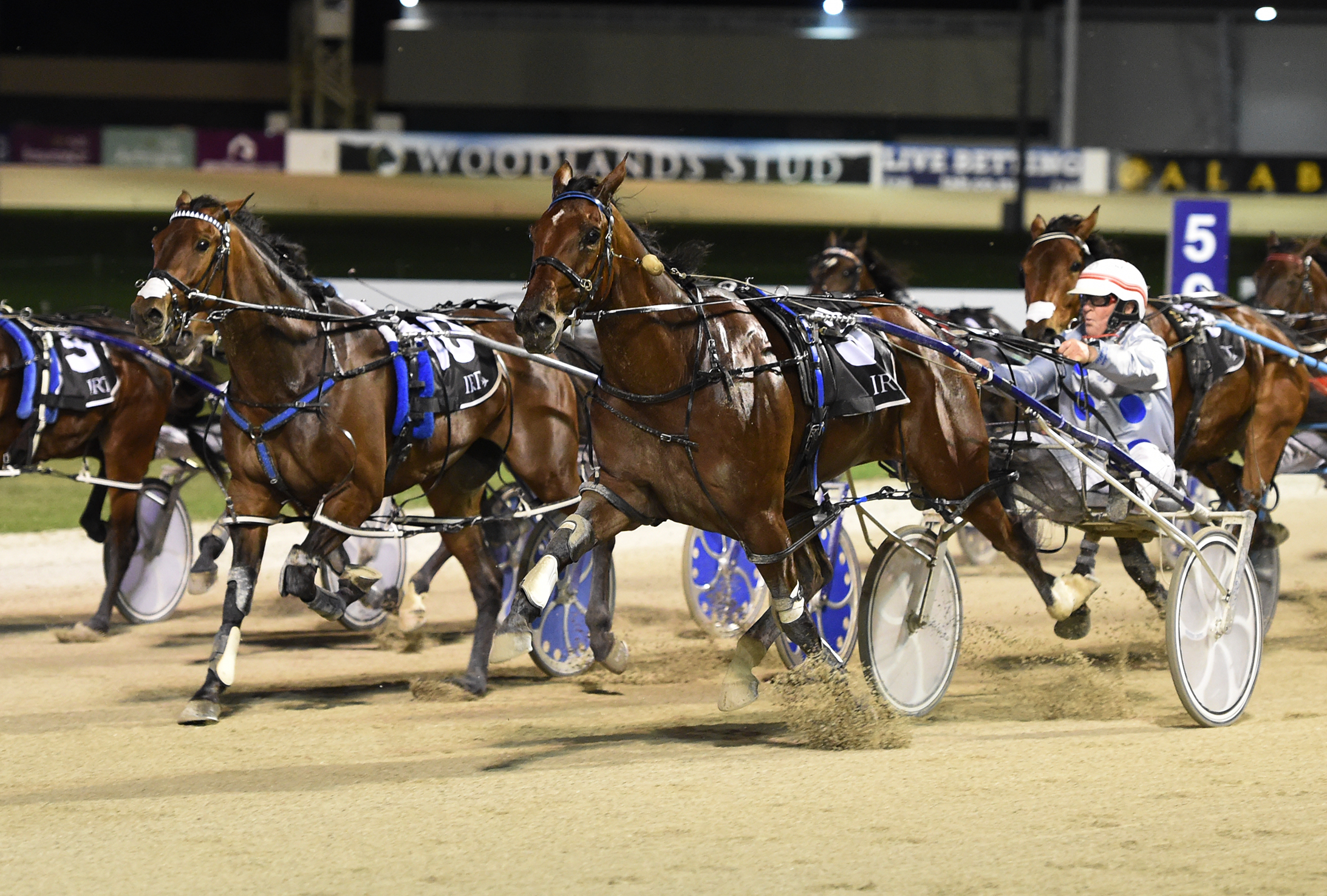 A Gs White Socks added to an opening Inter Dominion heats night of surprises with a blistering victory in the second pacing heat, scoring from Victorian-owned Cruz Bromac.
The latter's second placing was the greatest points haul of any of the TeamVic horses, with Big Jack Hammer having earlier finished third in the night's opening trot heat, San Carlo fifth and My Kiwi Mate seventh in the first pacing heat and then Sicario midfield in the final heat.
It was a big result for trainer Barry Purdon, who's only just taken A Gs White Socks into his stable, and reinsman Maurice McKendry, who spoke to Sky Racing Active.
"(Barry) said he liked him during the week, I think he only worked him once, but he said he felt really nice, like a nice horse," McKendry said. "The change has done him good.
"He was nice and relaxed in behind. I was three back and following Tony (Herlihy on Sicario), but he wasn't going that good on the bend. When I come out he was a wee bit awkward but once he straightened up he just buried them."
HOW ARE YOU DOING IN TROTSTARS? CLICK HERE FOR RESULTS
What The Hill Inter Dominion Trotting Championship Heat Two
Winterfell "put his best foot forward" to make a statement in the second ID19 trotting heat, delivering a powerful performance to take full points.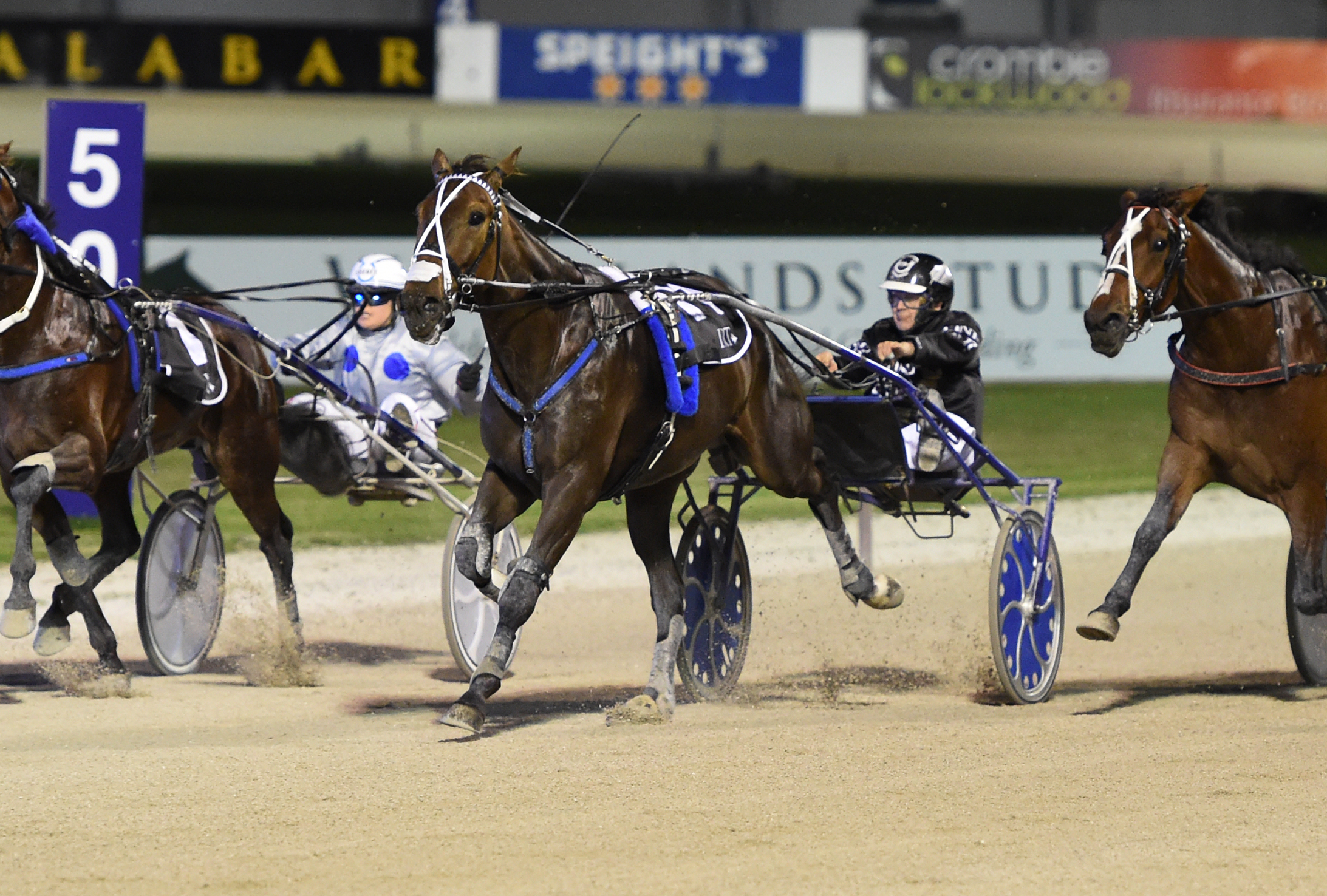 While Marcoola, Temporale and Majestic Man were threatening late, Winterfell held on in a huge run for trainer-driver Mark Purdon, having earlier pressed the pace that saw NSW leader Tough Monarch tire.
Purdon told Sky Racing Active Winterfell was keen throughout and so he elected to put the trotter in the race and hoped he was up for the fight.
"I had a few hairy moments early but he stayed on his feet thank goodness, after that he really put his best foot forward," Purdon said.
"He was just starting to get keener and keener and I thought it's no good having him beat himself by pulling hard, so I thought I'd let him run and see if he's got the ability to cross the horse on the inside, which he did. He had to sprint hard down the back and that just took its toll the last 150 metres."
IRT Inter Dominion Pacing Championship Heat One
Ultimate Sniper has arguably declared himself the horse to beat in this year's Inter Dominion pacing championship after a stunning win over All Stars stablemate Chase Auckland.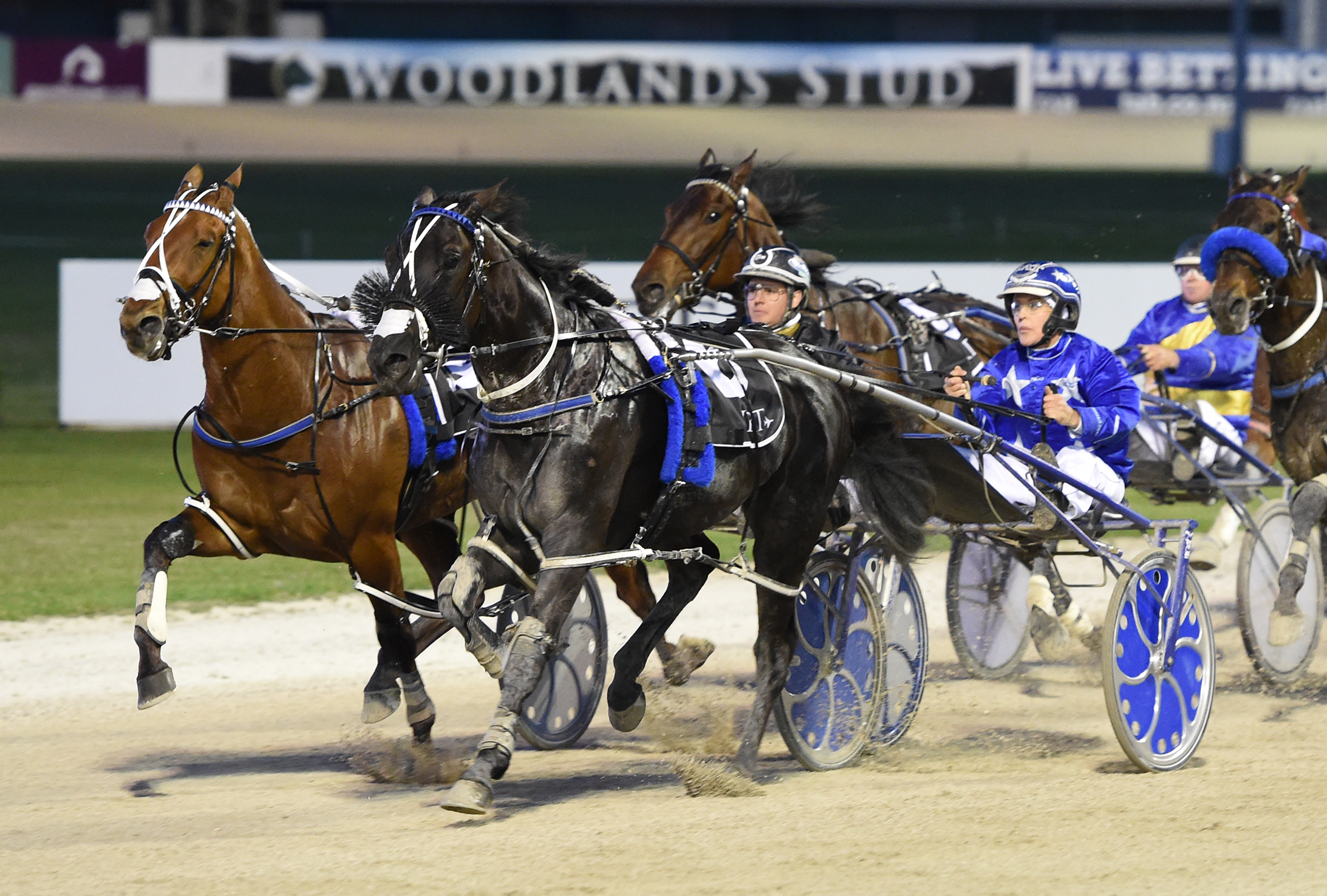 The latter led throughout with Victorian hopes San Carlo (breeze) and My Kiwi Mate (one-one) on his outside, but Ultimate Sniper left them all in his wake in a stunning final dash to win in national record time. Ahead of the final results, San Carlo unofficially run on to fifth and My Kiwi Mate seventh in the first IRT Inter Dominion Pacing heat.
It was a rapt reinswoman Natalie Rasmussen, co-trained of the winner with Mark Purdon, who spoke to Sky Racing Active post-race.
"He certainly had no favours in the run," Rasmussen said. "I certainly thought it would pan out a bit like that, but I sort of had to get near them. I knew I couldn't be coming five or six wide on that last bend.
"He's tough, just a credit to him, he run a super race. I was off the track on that quick hot speed and he never looked like putting a foot wrong. He paced beautifully. He handled the bends good. I really think each run he will just be better through the series."
Breckon Farms Inter Dominion Trotting Championship Heat One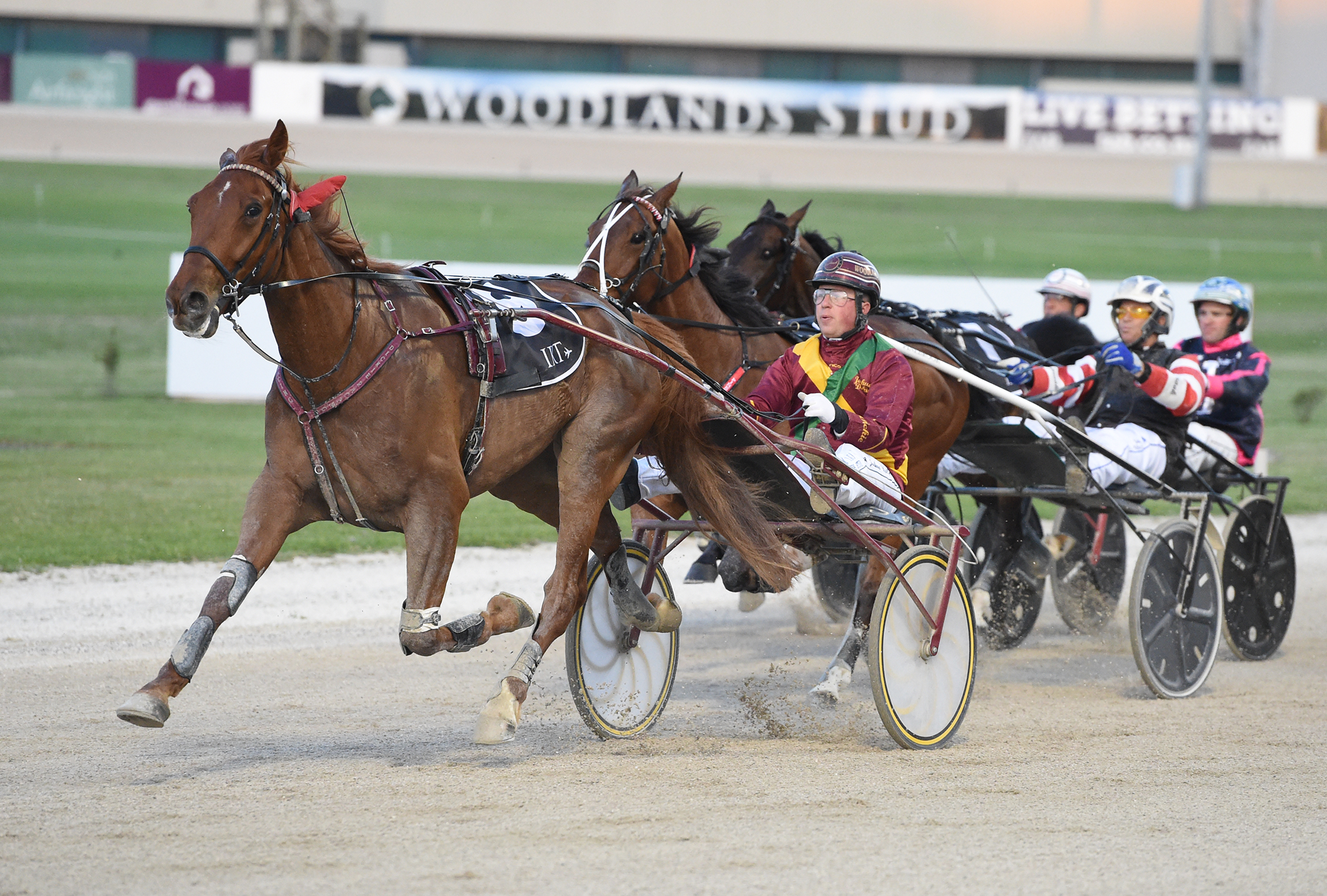 Big Jack Hammer's boxed on for a brave third after leading in the opening ID19 trotting heat, which was won by long-shot local Paramount King in record time.
Driven by Luke McCarthy and trained by David Aiken, Big Jack Hammer set a hearty pace throughout from the pole draw, leading into the final straight when Massive Metro (second) and Paramount King advanced on his outside.
In the end it was the latter, for co-trainers Josh and John Dickie, who hit the line best to salute in the Breckon Farms Inter Dominion Trotting Championship heat.
"We were pretty confident going in he'd run a good race," trainer-driver Josh Dickie told Sky Racing Active post-race. "He had some issues, Dad's ironed them out. He was super tonight following that hot speed. He just felt terrific turning in. This is pretty cool.
"He did knock off a little bit, he probably did get a little tired. They go those sort of speeds your horse is entitled to get a bit tired."