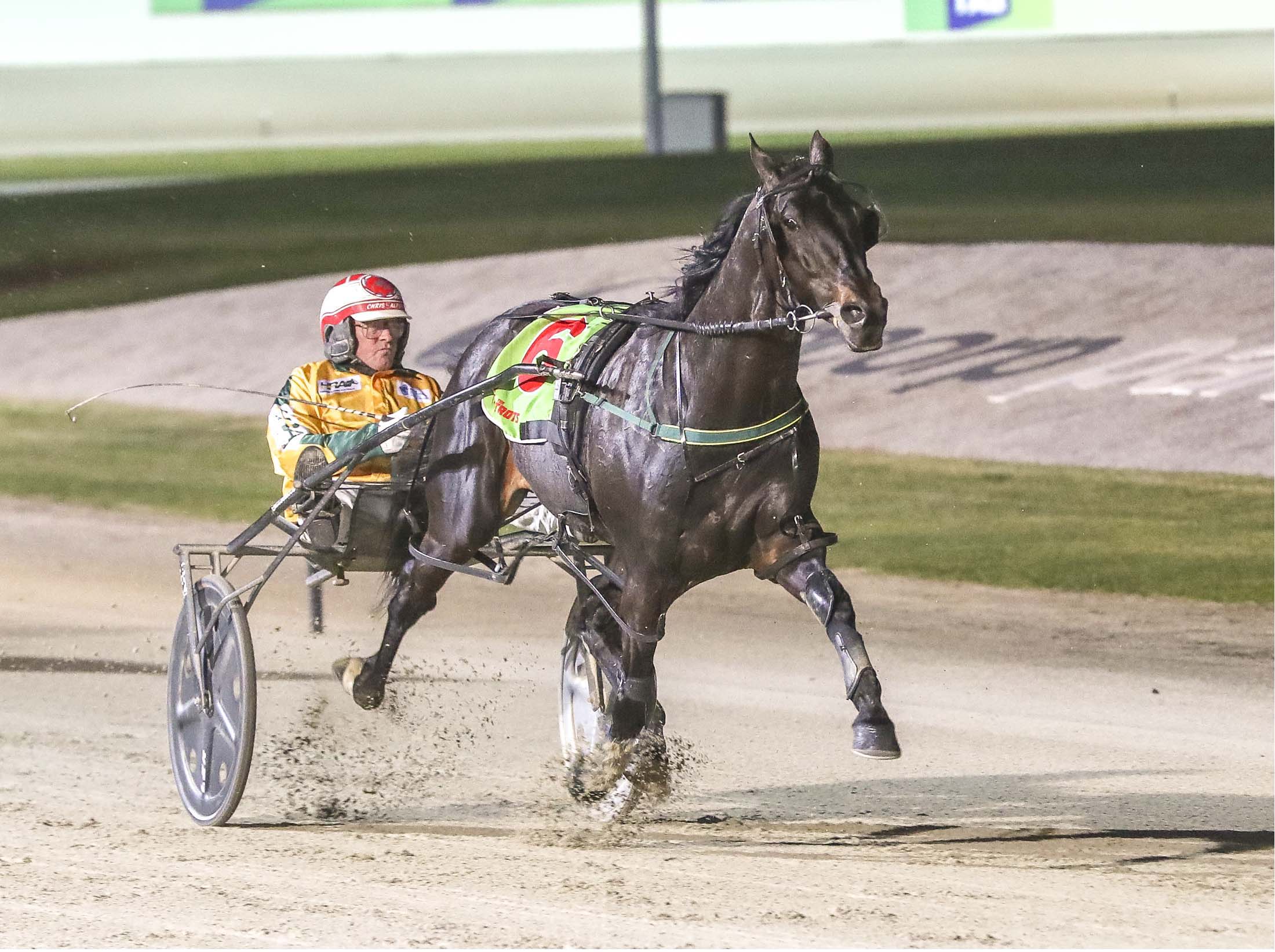 The cataclysmic spate of major injuries afflicting Australia's finest pacers has continued with news that The Storm Inside has fractured a hind leg and will miss between four and six months of racing.
After enthralling all harness racing lovers with his breathtaking two-year-old season Emma Stewart's budding megastar was enjoying a brilliant comeback from leg and lung issues this term.
Unbeaten prior to last month's Breeders Crown Final for four-year-old entires and geldings, The Storm Inside produced the performance of his career in that final despite suffering his first defeat.
Connections were so bullish that the Pryde's EasiFeed Victoria Cup and Inter Dominion Series were squarely on the agenda.
Sadly those plans have now been shelved though the good news is the injury should not be a career-ending issue.
"We are absolutely devastated, as you can imagine, the horse had been absolutely flying and we were just mapping out a very ambitious preparation following his huge run in the Breeders Crown," managing part-owner Justin Baker said.
"If you're going to fracture a leg it's always better to be the hind and surgery went well so that's what we're holding onto but it's not doing much to ease the pain at the minute. It's been a very tough week; he's a very special horse."