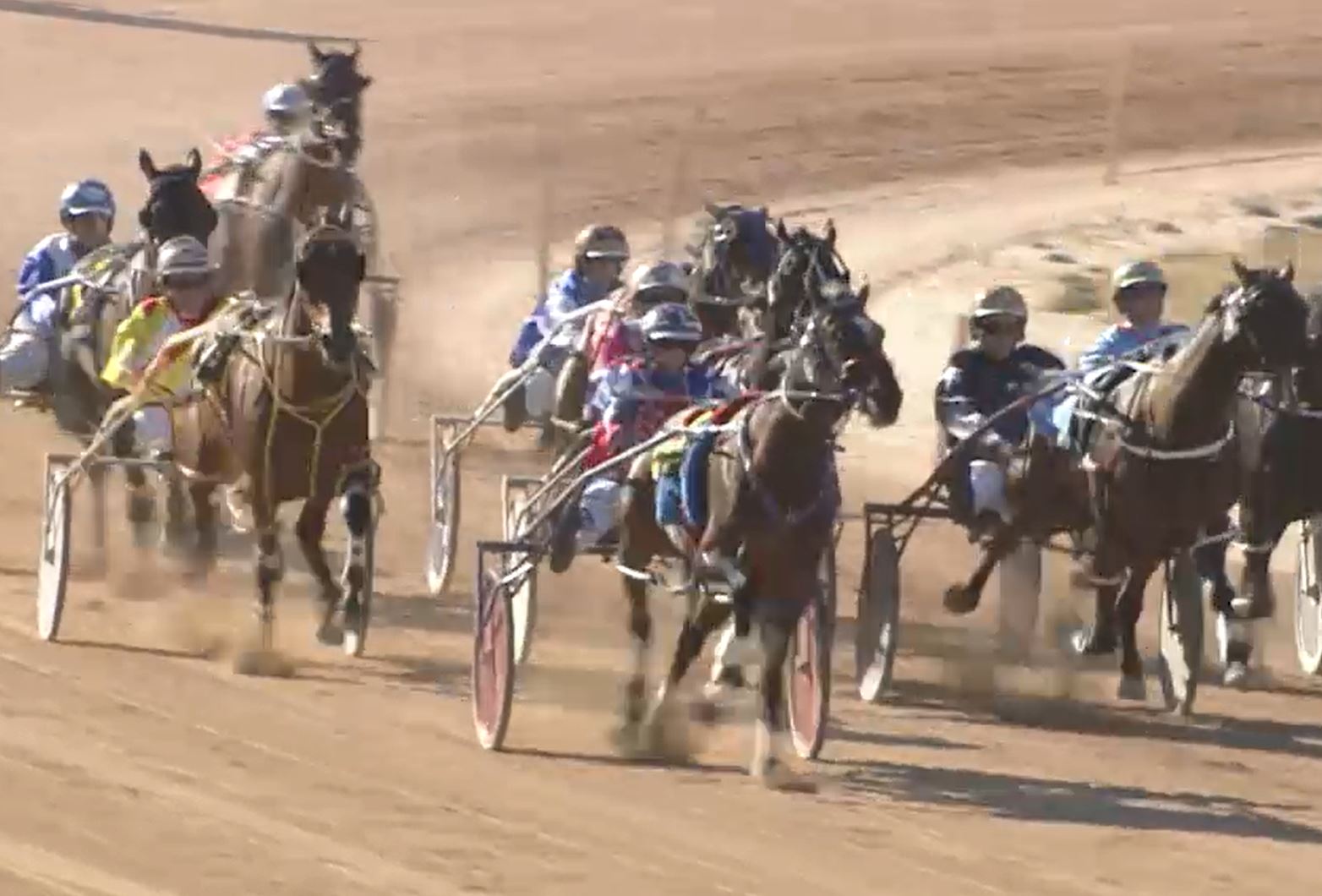 A pacer with more than his fair share of cheek has proven a surprise Trots Country Cups champ for trainer-driver Kerryn Manning, and along the way delivered some much-needed joy for a valued friend.
Pay Rise, previously trained by Gavin Lang and presently co-owned by his wife Megan, secured a second title this season in Sunday's Gregg's Electrical Ouyen Pacing Cup, a result that Manning hoped would help lift Lang's spirits amid his battle with cancer.
"He needs all the positivety he can get at this time," Manning told Trots Talk. "I know, MJ (Pay Rise) was one of Megan's favourites when he came (to me). A lot of people said 'we love MJ'.
"When I got him I really didn't get on with him that well, he's a bit of a little smart ass, but he's really grown on me. I can see why they had him as one of their favourites now.
"Every time he wins I'm hoping it keeps Gav up a little bit, it's going to be hard for him obviously watching them go around, but hopefully it can help that little bit to make him feel a little bit better."
Pay Rise has now won two of his past three starts, having also saluted in the Boort Pacing Cup on March 1, results that have earned him a start in The Encore, worth $60,000, and seen him rise to equal fifth on the Trots Country Cups Championship.
"(Ouyen) was a really nice win," Manning said. "He's only a little horse, there's not much of him. He surprised me a little bit with his improvement at home.
"He used to run a lot of placings without quite getting there. He turned the corner a little bit, puts in his best effort all the time.
"I was a bit surprised he could win a cup let alone two cups. When I first got him I wouldn't have thought that, so I'm really proud of him. He's improved and he's racing really well again."
And there could be more championship points to come his way, with Manning signalling a tilt at the Mildura Pacing Cup, with heats planned for next Tuesday.
"I don't know how far he can go," she said. "I've nominated him for the Mildura Cup, if all goes ahead we might head there with him, it's a tougher assignment but he deserves a bit of a crack there."
CLICK BELOW TO LISTEN IN TO TROTS TALK: