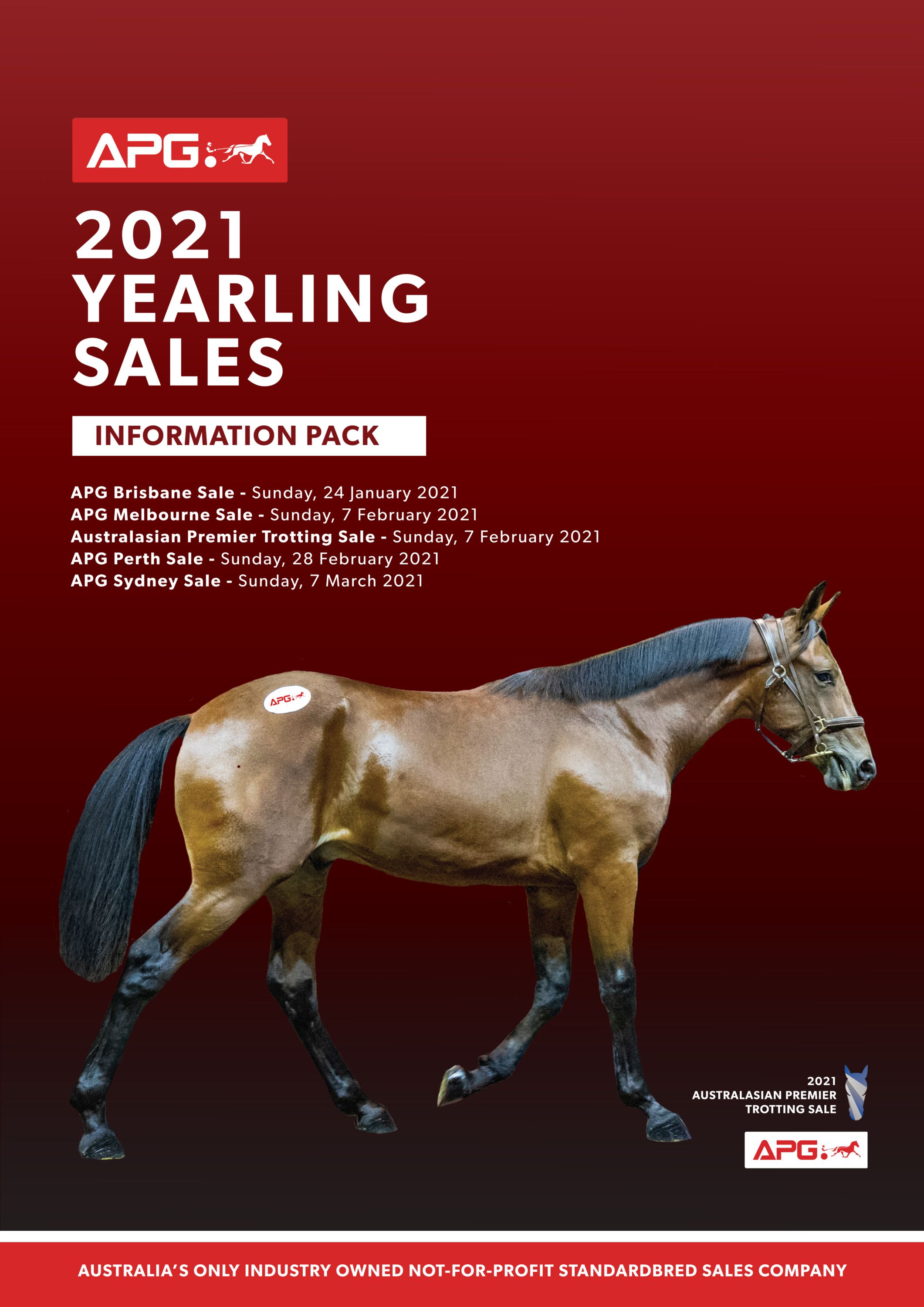 In keeping with our mantra of "bringing the sales and races to the people", APG's 2021 Sales and Racing Calendar will follow its traditional format, hosting sales and races in Brisbane, Melbourne, Perth and Sydney, allowing participants to buy, sell and race in their home state each and every year.
It is a formula that has proven extremely successful, resulting in APG achieving record national results in each of the last two years, with sales averages increasing by 16.5% and gross turnover increasing by 30.1% over the two-year period.
Heading into 2021, APG is excited to announce several new initiatives that will further boost the sales and continue to cement APG's position as the industry leader:
APG has signed exclusive new partnerships with the Victorian Harness Racing Club and the NSW Owners Association that will see APG offer over $500,000 in Sales Vouchers to be won across 350+ VHRC and NSWOA bonus races. The vouchers are valid for 12 months and are exclusively redeemable at the APG and APTS yearling sales, providing an army of buyers eager to redeem their vouchers at the APG and APTS sales.

APG has entered into an exciting new media and marketing agreement with Harness Racing Victoria's thetrots.com.au that will provide APG with more brand opportunities than ever before, ensuring APG's sales receive maximum exposure across HRV's partner networks, including SENtrack and Sky, for the benefit of vendors and prospective buyers.

APG has amended its fees and charges to make it more affordable for vendors of passed-in lots to remain eligible for the APG Race Series. As part of those changes, APG will waive the sales day sustaining fee for all vendors of passed in lots regardless of the vendor's reserve (saving vendors $700), whilst commission charges for vendors that wish to sustain will remain at 10% of the reserve (plus GST), but will be capped at a maximum of $3,300.

APG has introduced a new Loyalty Rewards Program – the more yearlings you nominate with APG the quicker you will accumulate rewards.
APG's $2.2Million Race Series remains Australasia's Leading Sales Series
APG's State-Based Race Series for 2021 Graduates will see Sydney and Melbourne collectively host over $1.25million of APG & APTS races, while Brisbane and Perth will host a mix of APG State-Based races plus their own Sales Races, taking APG's overall prizemoney offering north of $2.2million for 2021 APG & APTS Graduates.
Importantly, both the Terms & Conditions of APG's Sales and Race Series have been fully approved by all relevant state authorities, giving vendors and buyers 100 per cent certainty.
APG's Comprehensive 24-Page Sales Information Pack Available Now
APG's 24 page Sales Information Pack will be posted to potential vendors towards the end of this week, however, the online version of the magazine is available on APG's website by clicking here.
Entry Fees and Sales Dates
Entries for the 2021 APG & APTS Sales are due by 30 June, with late fees applying to any entries received after the due date:
| | | |
| --- | --- | --- |
| Charge Description | APG Sales | APTS Only |
| Cataloguing Fee (entries submitted by 30 June) | $495 | $275 |
| Cataloguing Fee (entries submitted 1 July to 17 July) | $660 | $385 |
| Cataloguing Fee (entries submitted post 17 July) | $990 | $550 |
| Administration Fee (for entries not submitted online) | $55 | $55 |
| | | |
| --- | --- | --- |
| Sale | Venue | Date |
| Brisbane | Albion Park | Sunday, 24 January 2021 |
| Melbourne | Inglis - Oaklands Junction | Sunday, 7 February 2021 |
| APTS | Inglis - Oaklands Junction | Sunday, 7 February 2021 |
| Perth | Magic Millions – Middle Swan | Sunday, 28 February 2021 |
| Sydney | Inglis – Warwick Farm | Sunday, 7 March 2021 |
Enter Now
Entries for APG's 2020 Yearling Sales are now open.
To nominate your yearling for the 2021 APG or APTS Yearling Sales please click here or go to the APG website at www.apgold.com.au and select the Entry link under the Sales menu.