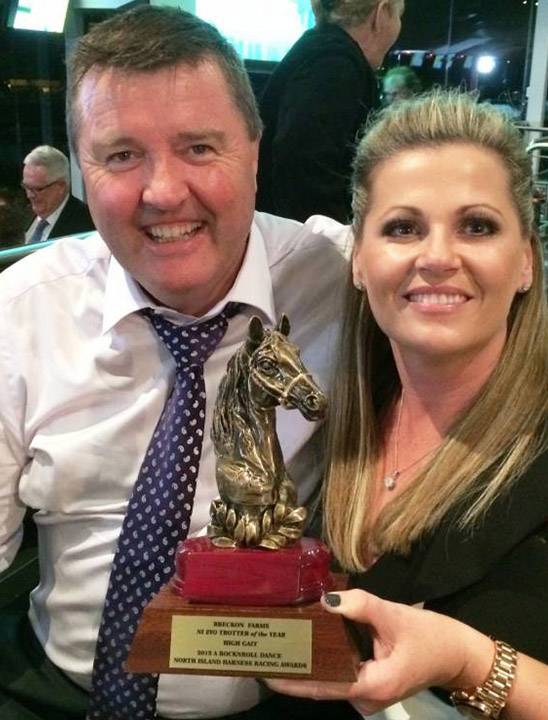 Powerful New Zealand-based owner/breeder Ken Breckon has issued a little warning to anybody writing off his star filly Bettor Twist after she was beaten on Saturday night in Geelong.
Breckon said his six-time Group 1 winner was slightly underdone heading into the weekend's Allied Express 3YO Classic, where she ran second to Emma Stewart-trained Beach Music after sitting parked for much of the run.
Harness racing fans are excited by the battle between the Kiwi champ and Australia's leading three-year-old filly Ladies In Red, who beat Beach Music to win the Victoria Oaks on October 9.
The clash is set to take place in the Breeders Crown Series, which kicks off early next month and culminates with a Group 1 final on November 20.
"(Trainer) Nathan (Purdon) said we were about 90 per cent right so she needed the run," Breckon told SEN Track's Trots Life on Monday.
"That's her first race since the Jewels in Cambridge in June so she'll tighten up. And I think the way we've spaced the races – now we've got two weeks before the first heat (of the Breeders Crown) – it will be fantastic.
"But not withstanding that, Emma Stewart has got a quartet of very good horses and I know what she thinks of them, so it will be very exciting.
"Like any racing or any sport across the ditch, the Kiwis against the Aussies and the horses, it's just fantastic."
Trots Life hosts Josh Jenkins and Nikkita Ross enjoyed a wide-ranging chat with Breckon, which can be heard below.
* picture - breckonfarms.co.nz