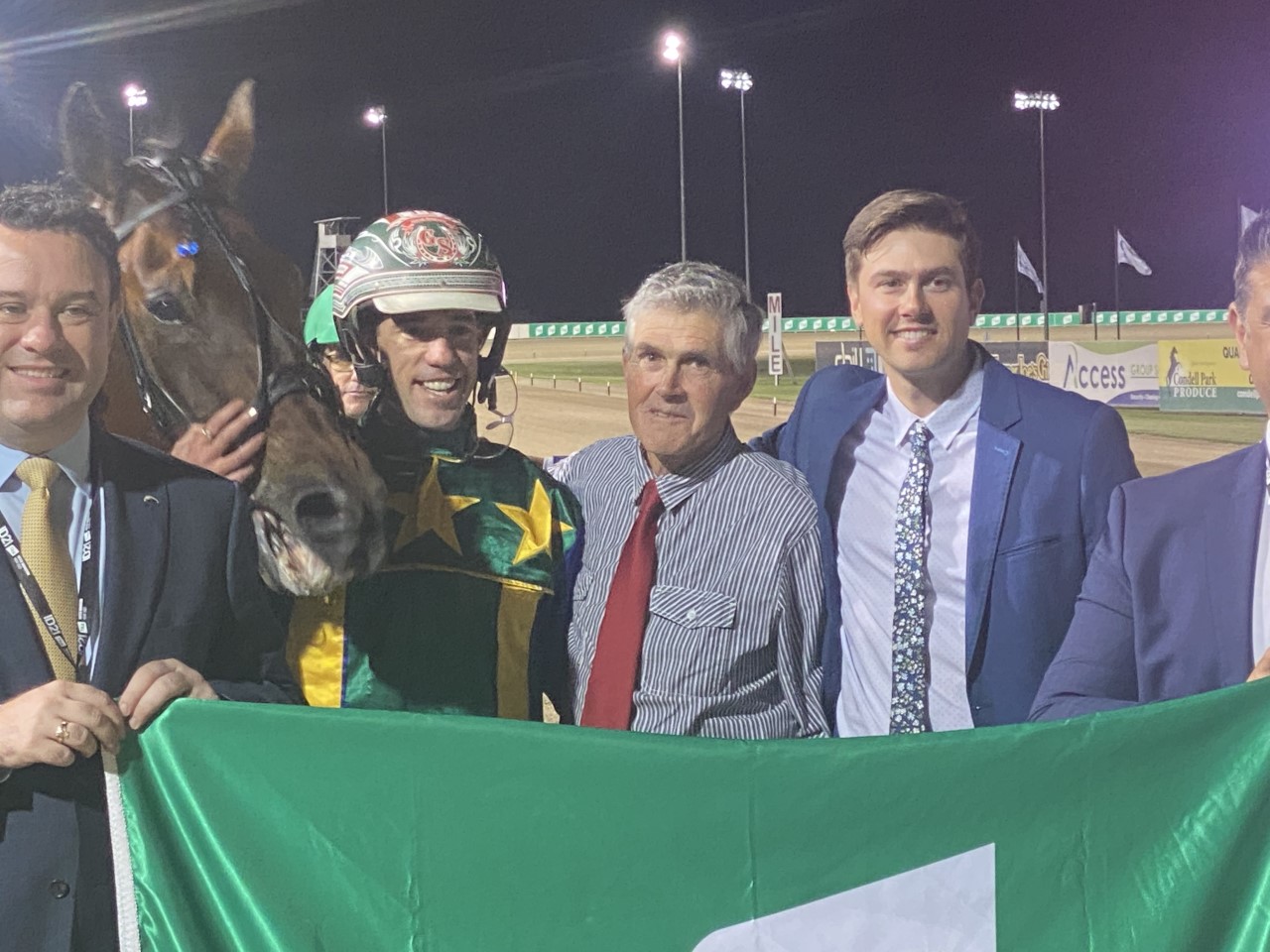 Past champion Maori Law is a shock nominee for this year's Inter Dominion Trotting Championship in Queensland.
The Emmett and Richard Brosnan-trained squareaiter won the ID grand final at Menangle in 2021, but was retired following his runner-up placing in the Australasian Trotting Championship during late 2022 due to a coffin bone injury.
After some time on the sidelines, the now 10-year-old is back in work and there's long-range sights on the ID23 series through December.
"He's probably just still at pace work, so he'd need everything to go pretty smoothly for that to be an option," Emmett Brosnan told SENTrack earlier today.
"It was more a case of the nominations had to be in by last week, so I'd rather have the option than not if he's ready at that time.
"If it doesn't eventuate, then it's no great loss either."
Maori Law, a winner of 21 races and more than $350,000 in prizemoney, is one of 26 Victorian-trained nominations for the ID23 trotting series.
Among them are defending champion Just Believe (Jess Tubbs), megastar mare Queen Elida (Brent Lilley) and the highly-touted Ollivici (Chris Lang and Sonia Mahar), while four-year-old Vicbred champion Arcee Phoenix is one of four entrants from the Chris Svanosio camp.
Top mare Ladies In Red, TAB Eureka winner Encipher and reigning Hunter Cup champ Honolua Bay headline Emma Stewart's hoard of entries for the Inter Dominion pacing series.
Stewart has a total of 10 pacers nominated for the heats, which kick-off at Albion Park on December 1.
There are 26 Victorian-trained entries, including the exciting Captain Ravishing for trainer Ahmed Taiba.
First round rankings will be released on September 29, with first acceptances to take place on October 23.
For more information and the full list of nominations, click here.