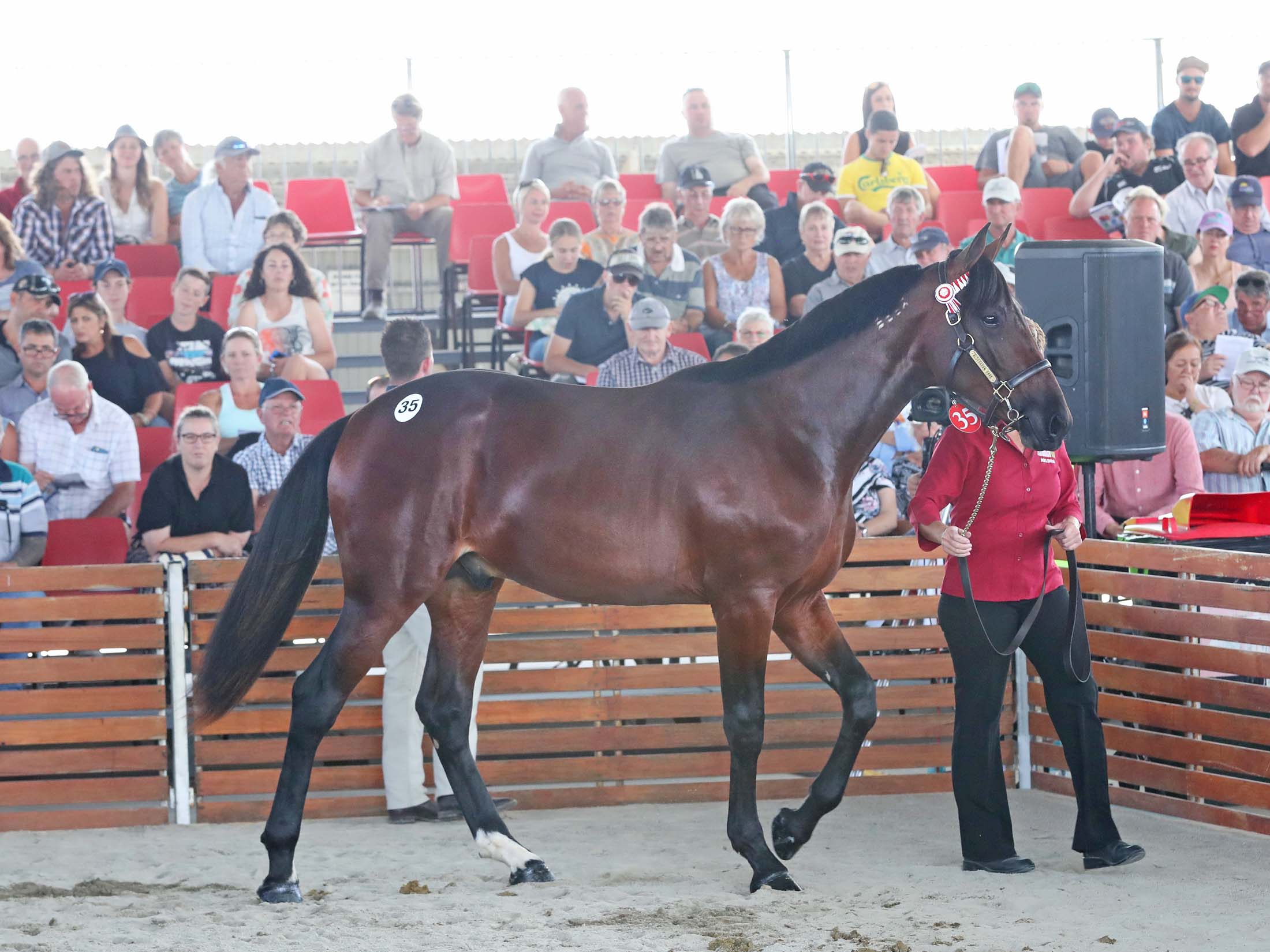 The Australasian Premier Trotting Sale continues to deliver quality trotting yearlings.
APTS graduates are racing throughout Australia pretty much every day, showcasing the standardbred's durability, and the mile rates for trotters are getting faster and faster.
This week's graduates in action include Aldebaran Knox at Ballarat tomorrow night, a striking and muscular son of Muscle Hill out of Sundon mare Kyvalley Aldebaran, who topped the 2018 sale price ladder with $90,000 shelled out to purchase the good-looker.
Aldebaran Knox impressed at his first preparation for trainer-driver Matthew Craven, scoring a powerful victory on debut at Maryborough when he swept clear of his rivals late for a 10.8-metre win.
The colt finished second in his Aldebaran Park Home Grown Classic heat before not bringing his best manners to the final, galloping twice but still managing to finish in fifth place before heading for a spell.
Another headline act will be Fox Force Five tonight at Terang, who resumes from over a year off for trainer-driver David Murphy.
Fox Force Five is a daughter of Yankee Spider out of Yankee Paco mare Motu Vee.
As a two- and three-year-old Fox Force Five collected over $36,500 in stake money and showed plenty of x-factor in among some occasional patchy manners. It will be interesting to see how forward she is tonight.
APTS graduates in action in coming days are:
Wednesday 22 July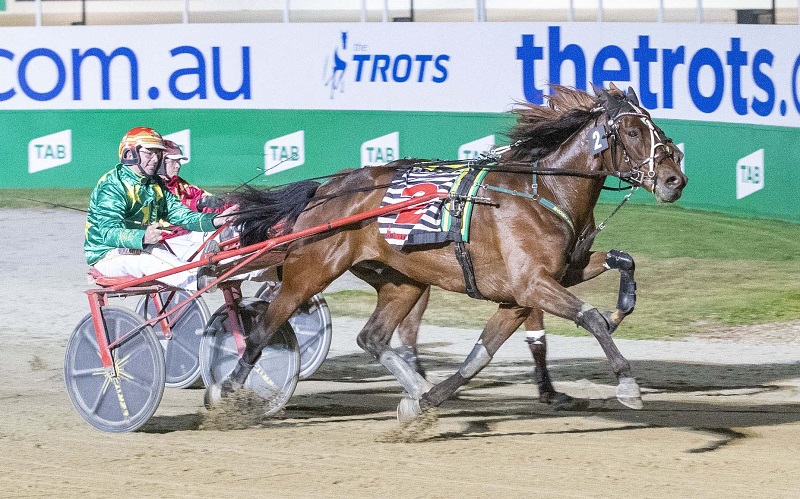 Aldebaran Rocky @ Terang
Black Cat Claw @ Shepparton
Caledonian Spirit @ Terang
Fox Force Five @ Terang
Gus An Maori @ Terang (pictured right by Stuart McCormick)
Keayang Livana @ Terang
Thursday 23 July
Aldebaran Knox @ Ballarat (pictured above by Stuart McCormick in the APTS 2018 sales ring)
The Girlsgotflair @ Ballarat
Van Sank @ Ballarat
Victree Hill @ Ballarat
Friday 24 July
Hatchback @ Tabcorp Park Melton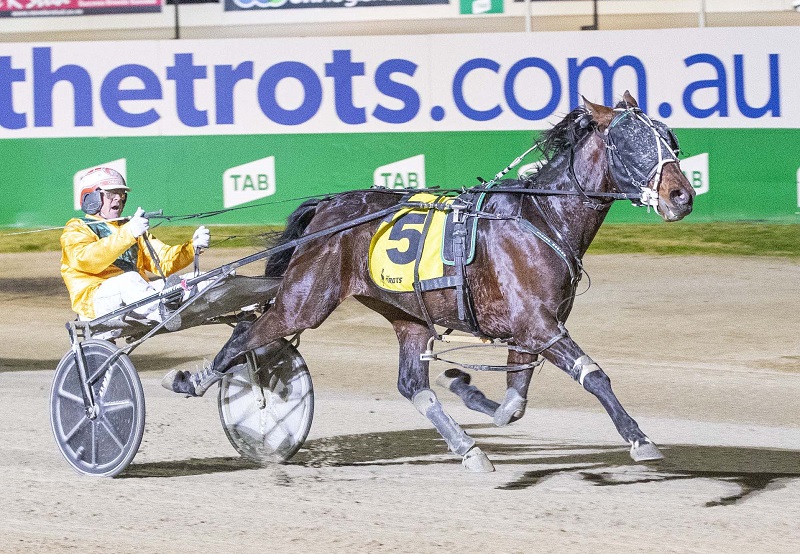 Saturday 25 July
Agent Maori @ Menangle
Ball Park @ Shepparton
Greg The Great @ Albion Park
Hotjane Bling @ Menangle
Kyvalley Clichy @ Shepparton (pictured right by Stuart McCormick)
Mar Pacifico @ Shepparton
Melpark Magic @ Albion Park
Morgan Mylee @ Shepparton
Needabacardi @ Shepparton
Tam Oshanter @ Shepparton
Sunday 26 July
Irene Rose @ Bendigo
My Mate Yankee @ Bendigo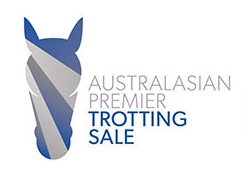 Visit the new-look APTS website for more information on the annual APTS sale, including Harness Racing Victoria's special 'sales day special', which sees yearlings purchased eligible for the industry leading Vicbred program, the Need for Speed series and the Breeders Crown for just $1000 – a saving of over $500.
Earlier this year the Victorian Harness Racing Club announced it had signed a partnership with the APTS and Australian Pacing Gold which will deliver up to $900,000 in financial benefits shared between owners and trainers of APTS purchases.