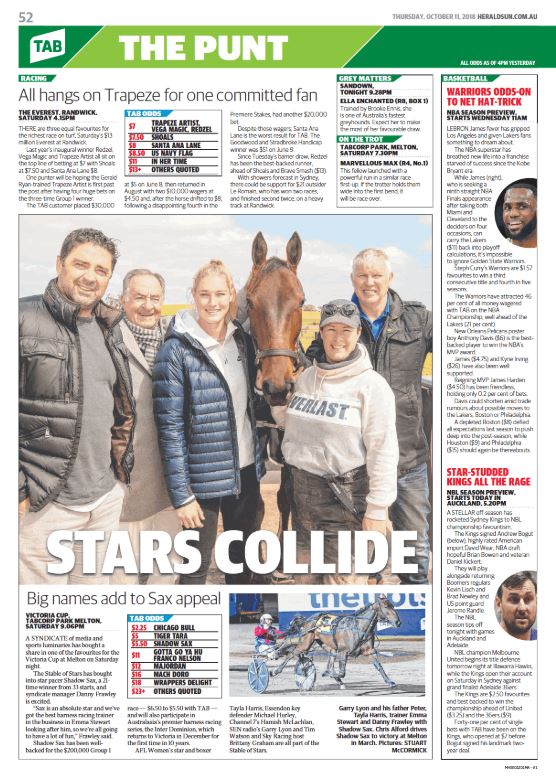 The trots' Stable of Stars is back!
The ownership group made up of media and sports luminaries has purchased a share in superstar pacer Shadow Sax, who is the third favourite for Saturday night's Pryde's EasiFeed Victoria Cup.
The Stable of Stars group is managed by Danny Frawley and includes AFL Women's champion and rising star boxer Tayla Harris, Essendon key defender Michael Hurley, Channel 7's Hamish McLachlan, SEN radio's Garry Lyon and Tim Watson, Garry's father Peter, who has strong family links to harness racing, former champion trainer Peter Tonkin and Sky Racing's Brittany Graham. (See today's Herald Sun The Punt section for the full story).
And it's believed more high-profile owners will join the ride along the way!
"Sax is an absolute star and we've got the best harness racing trainer in the business in Emma Stewart looking after him, so we're all going to have a lot of fun," Frawley said.
Follow @stableofstars on Twitter for updates!