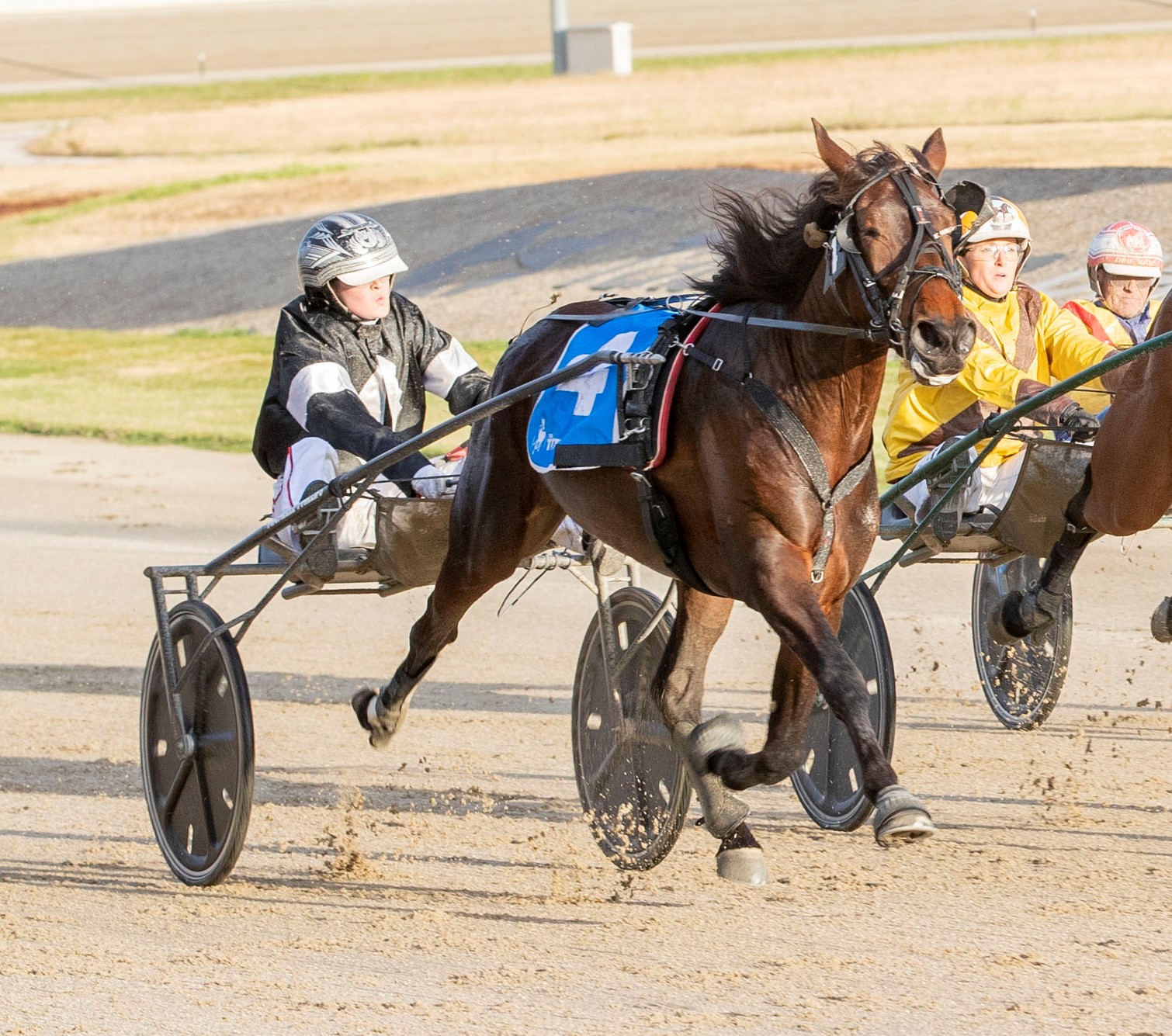 Michelle Phillips is a little battered and bruised but bouncing back after a Thursday fall, and hopes to be back in the sulky next Tuesday.
The reinswoman was driving Crockrock in Thursday's Momentum Gaining Pace at Kilmore on Thursday night when the four-year-old gelding fell while leading, and Phillips joined SEN Track tonight to update on her condition.
"I'm OK, better than to be expected," she said. "I could have come out of it a lot worse. I've just got a sore back and a bit of a headache."
Phillips has driven the Robert Walters-trained four-year-old in 20 of his 30 starts and knew something was amiss, prompting her to steer him to inside the pegs and clear of the trailing runners.
"I've driven Crocrock for most of his career and virtually when he's in front he's pretty hard to beat and always just runs a good race," she said. "I was just a bit shocked when he started pulling, that's just not him.
"Normally I can get him to settle down and run our race, but he was quite fired up for some unknown reason and that led to the end result."
The fall occurred at the 600-metre mark when Phillips said she "was knocked out cold and I don't remember anything after flying through the air, but I'm OK".
She was taken by ambulance to Royal Melbourne Hospital, while Crocrock was assessed by vets, whose examination found minor wounds in his off-side foreleg from the fall.
Phillips said she had "pretty bad muscle damage to my back, but it should just heal with time".
"I was knocked out cold and suffered a pretty bad concussion, which I'm prone too because I've had a few concussions in the past in my childhood from riding horses.
"I've come out pretty good considering there were no major breakages or anything."
She said it was now all about "resting, I walk like a little old lady on a frame", but she doesn't plan on being sidelined for long.
"I'm going to see the doctor on Monday and if my body allows it and the doctor gives me the all clear I'll be back in the sulky on Tuesday ready to qualify my two-year-old trotter," she said.
"I'm not one that can sit still for very long. It's nothing major, so I'll be back out there before you know it."
CLICK BELOW TO LISTEN IN TO THE SENTRACK INTERVIEW: