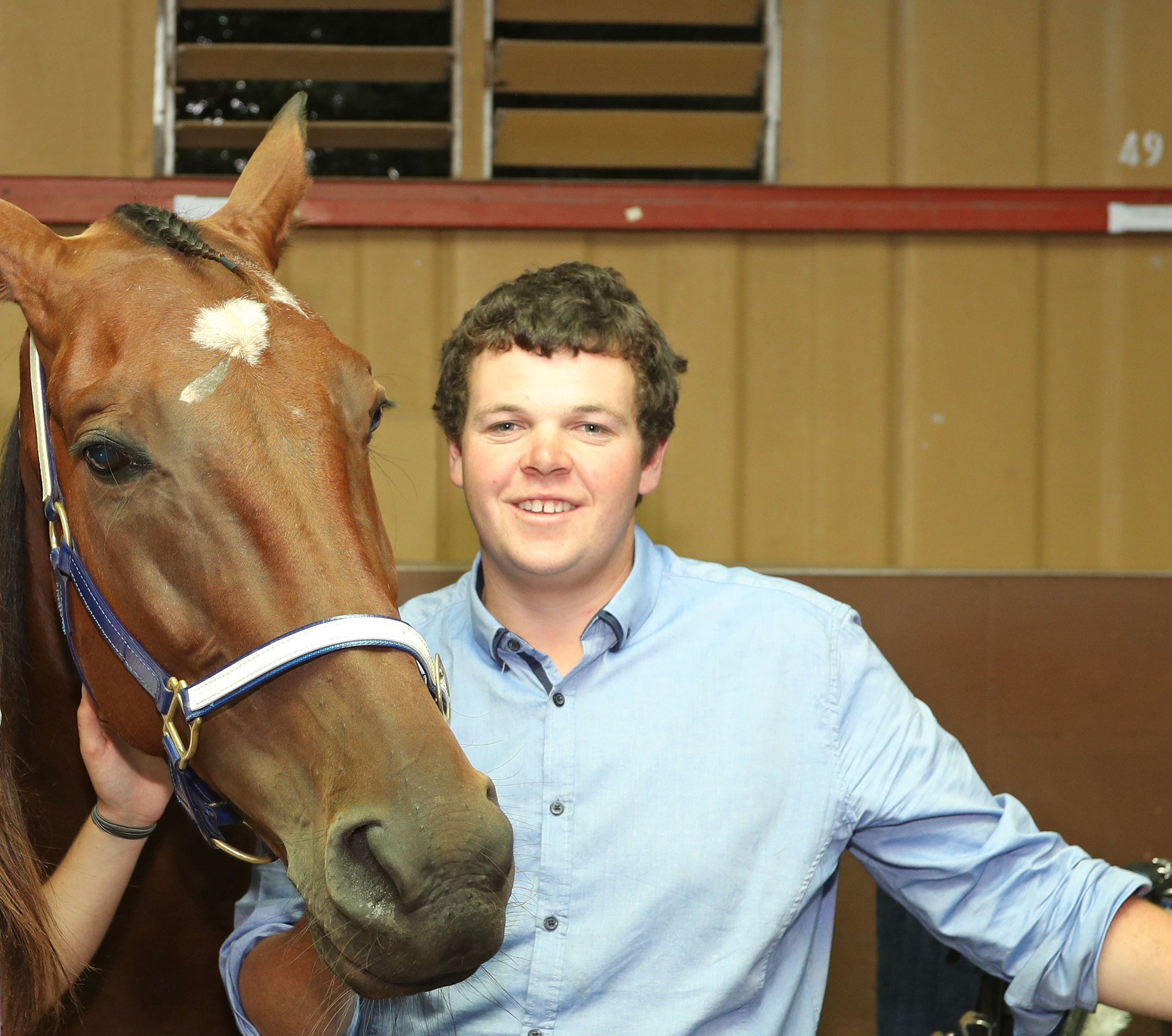 Shaun McNaulty fondly remembers sneaking out of school to get to St Arnaud's track and take in the trots and will return to the scene on Sunday for a "dream" tilt at the BSL/St Arnaud Sporting Club Trotters Cup.
The 27-year-old Marong trainer, who grew up just a stone's throw from St Arnaud at Logan, has fond memories of the track at which he was first exposed to the sport.
"I remember wagging school one day, at the last ever meet (before the track closed for a while)," he said.
"Me and my best mate wagged school so we could go watch it. We blamed the school for not being able to go to the trots. We got in trouble too. They knew we should have been in school."
McNaulty spent his early years in the industry at St Arnaud, acting as a board member for the club on his way to becoming a valued stablehand for some of the industry's top trainers.
In February he started his own stable, believing the time right to go out on his own.
"I had worked for a couple of stables (including All Stars' Mark Purdon) and I just thought if I'm going to be working I might as well be working for myself and putting in the hours into my own horses," he said.
"I sort of had three or four horses and I wasn't spending time on them. I thought here's my chance. I might as well go out on my own and have a crack."
He admitted running his own stable had been "bloody tough" but hoped it could all come together at the place it began on Sunday when Fratellino lines up in the BSL/St Arnaud Sporting Club Trotters Cup.
"It would be a dream come true to win the cup, that's for sure," he said. "It's been my aim for the last 12 months."
McNaulty hoped to put a disappointing seventh in the Swan Hill Trotters Cup, of which he said he had worked the gelding too hard, behind him and outstay "a very even field".
"I think he's chance (to win) but I'd be disappointed if he doesn't run top three," he said.
McNaulty's other starter, Rift Valley, had been scratched due to a "couple of little issues", he said.
He also hoped the return of St Arnaud's Fabian Bigmore - in his first drive since March 19, 2005 - could give Fratellino the hometown edge.
"It would be great to see him get the chocolates."
McNaulty said a family connection to Bigmore's grandfather, St Arnaud trainer Frank Evans, had prompted a call to the former driver, who only regained his licence this week.
"When I was in St Arnaud I had a bit to do with Frank. We had our horses at his place and he taught me a lot. (Fabian) is the grandson of Frank, so I thought I reckon Frank will enjoy seeing him driving in the St Arnaud cup.
"I rang him a week or so ago about the possibility and he said 'if my licence comes through'. Thankfully it did, so we put him on."
It will be the first time Fratellino has contested a leg of this year's $10,000 Maori's Idol Trophy Series, which is led by Father Christmas and King Denny who scored maximum points when saluting at Kilmore and Swan Hill respectively.
King Denny will start off 10m in Sunday's cup and have a chance to not only take a significant stranglehold on the trotting championship but strengthen his hold on a starting place in December's Inter Dominion. He is presently ranked 25th, having jumped from 68th place courtesy of a Swan Hill win.
The $25,000 Trots Country Cups Pacing Championship is headed by San Carlo (10 points), Im The Boss (10 points) and Menin Gate (five points).
None feature in Sunday's Weir's Supa IGA St Arnaud Pacing Cup but it bodes as a very competitive race, headlined by Kerryn Manning's Motu Meteor and Kima Frenning's New Zealand newcomer Buster Brady, who book end the field in gates 11 and one respectively.
There will also be plenty of family-friendly activities on the day, with children able to enter for free and enjoy farm yard animals, a balloon sculptor, face painting and Pat Your HERO.
More details: http://www.trotscountry.com.au/meeting/st-arnaud/