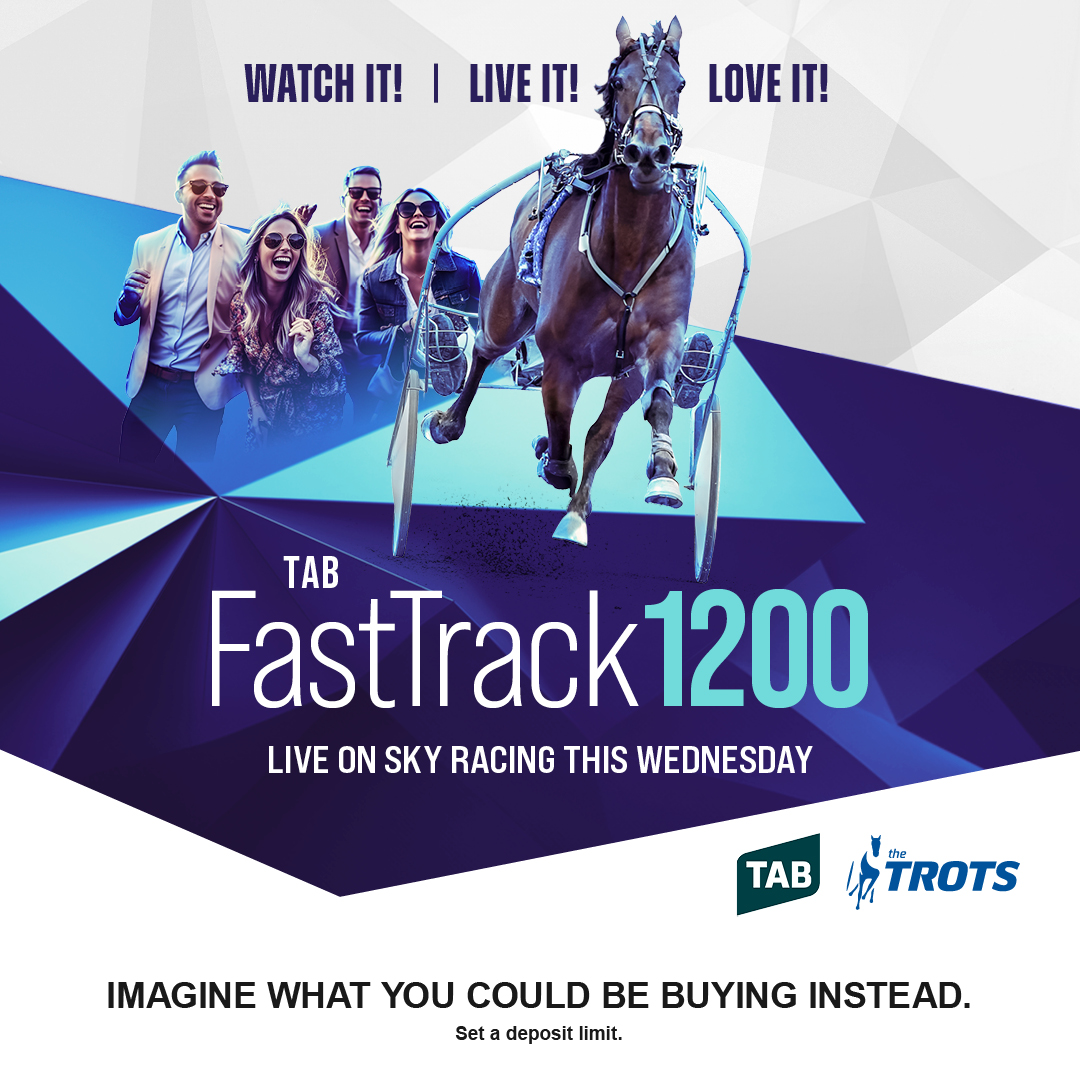 The TAB FastTrack 1200 series launches this Wednesday night, but the concept of six-furlong races is far from new in this state.
At Melton, a total of 50 races have been conducted over the 1200m trip since 2010, with some interesting data around how the sprints are run and won.
The first "quarter" of these races have been on average the quickest, with the middle section the slowest and the last sitting in between.
Amazingly, of all the 1200m events held at Victorian headquarters, just two horses have won from the inside barrier one draw. That honour sits with the Andy Gath-trained Eureka, who led and prevailed by a big margin in a race back in March of 2020, and Emma Stewart's Always Fast, who claimed the Group 2 Mercury80 Final in January of that same year.
The track record rests with Lance Justice-trained Coastal, who won both the first and second runnings of the Stampede at Melton in 2010 and 2011. It was in the latter of those that the speedy gelding clocked the fastest 1200m time of 80.6sec.
FastTrack 1200 is geared largely towards the lowly-graded horse and seeks to draw in new harness racing fans as well as provide opportunities for standardbreds outside the regular mile, middle-distance and staying trips that are routinely offered in this state.
Strong nominations were received for the opening night of the series at Melton, with 70 acceptors for the five 1200m races prompting one bulging band to be split and a sixth event added to the meeting.
Wednesday's opening dash goes at 5.29pm, with the last scheduled at 8.01pm.
You can watch all the coverage on Sky Racing and at TrotsVision.com.au, and listen to it via RSN927 and SENTrack.
SENTrack will provide extensive coverage of the races, with Damian Watson, Tim O'Connor and Darren Carroll to provide tips, analysis and interviews with trainers and drivers involved on the night.
SEN Survivor has also been launched for the three FastTrack 1200 nights (August 9, 16 and 23) and $500 cash goes up for grabs for the best tipster across each meeting.
To enter and for more information, visit sensurvivor.com.au.
The TAB has confirmed $1500 jackpots for each of this Wednesday's six FastTrack features, with projected pools of $15,000.
CLICK HERE FOR THE FULL WEDNESDAY NIGHT FIELDS