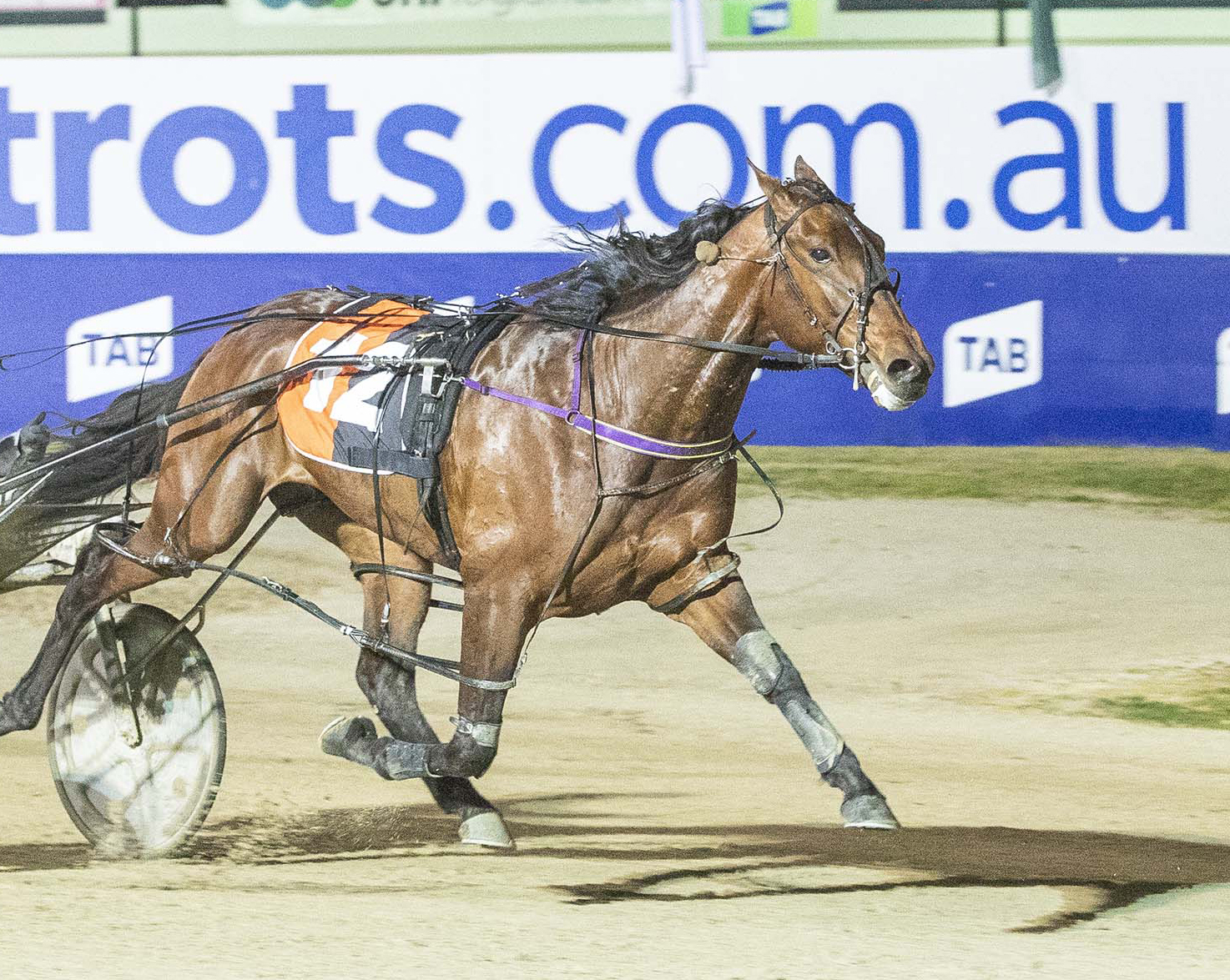 Greg Sugars is confident he can deliver Clayton Tonkin his first success as a trainer in some 15 years when he drives Ride High in Saturday night's COGS 4YO & 5YO Championship.
The horse will be Tonkin's first runner in his name since July 27 2004, with the 2018 Breeders Crown 3YO Colts and Geldings champion resuming from a leg injury that halted his career in August last year.
The brilliant son of Art Major tuned up for his return to the track with a two-horse trial alongside Tam Major last Saturday night.
Sugars was in the sulky behind Ride High as the pair equalled Lennytheshark's 2040-metre Tabcorp Park Melton record, which was set in January 2018 and stood until this year's Victoria Cup.
"We probably didn't go out there with the intention to go quite that quick, but they are two obviously very high quality horses and they needed a good hit-out," Sugars said of the trial.
"We expected them to sort of dash up and run some good times, but to see a (former) track record equalled was probably a bit of a surprise."
HEAR THE TRAINER'S LIVE VERDICT OF THE STUNNING TRIAL:
Sugars thinks Ride High, a winner of eight of nine career runs, can return in style at Melton on Saturday night.
"He has got the barrier draw advantage over his main rivals, which is obviously a big help in this class of racing," he said.
"The fact that Clayton has made a comeback to training after some 15 years without a horse in his name probably speaks volumes for what he thinks of this horse's ability.
"Even though he has had the good hit-out the other day, he is still first-up racing for quite some time. Although he should be very close to the mark, you'd say there would be still some sort of improvement in him with natural race progression."
While Tonkin will chase a long-awaited success with Ride High, his partner Emma Stewart also has three runners in the $75,000 event.
As well as Tam Major (Chris Alford), Stewart's Hurricane Harley (Kima Frenning) and Thats Perfect (Darby McGuigan) help make up the small field of seven.
Saturday night's other feature is the Allied Express Cinderella Stakes (1720m, mares NR 70-120).
Sugars will partner Stewart's Berisari, which is having her first start since narrowly being beaten in a free for all at Melton back in mid August.
Nostra Beach (Kate Gath) and Nostra Villa (Chris Alford) also represent the Stewart camp, while Margaret Lee has two runners in Keayang Ebonyrose (Jason Lee) and Keayang Shekitout (Glen Craven).
There is 11 races on Saturday night's card, with the first to kick off from 6.03pm and the last to go off at 11.10pm.
CLICK BELOW TO HEAR FROM GREG SUGARS ON HIS SATURDAY NIGHT DRIVES: