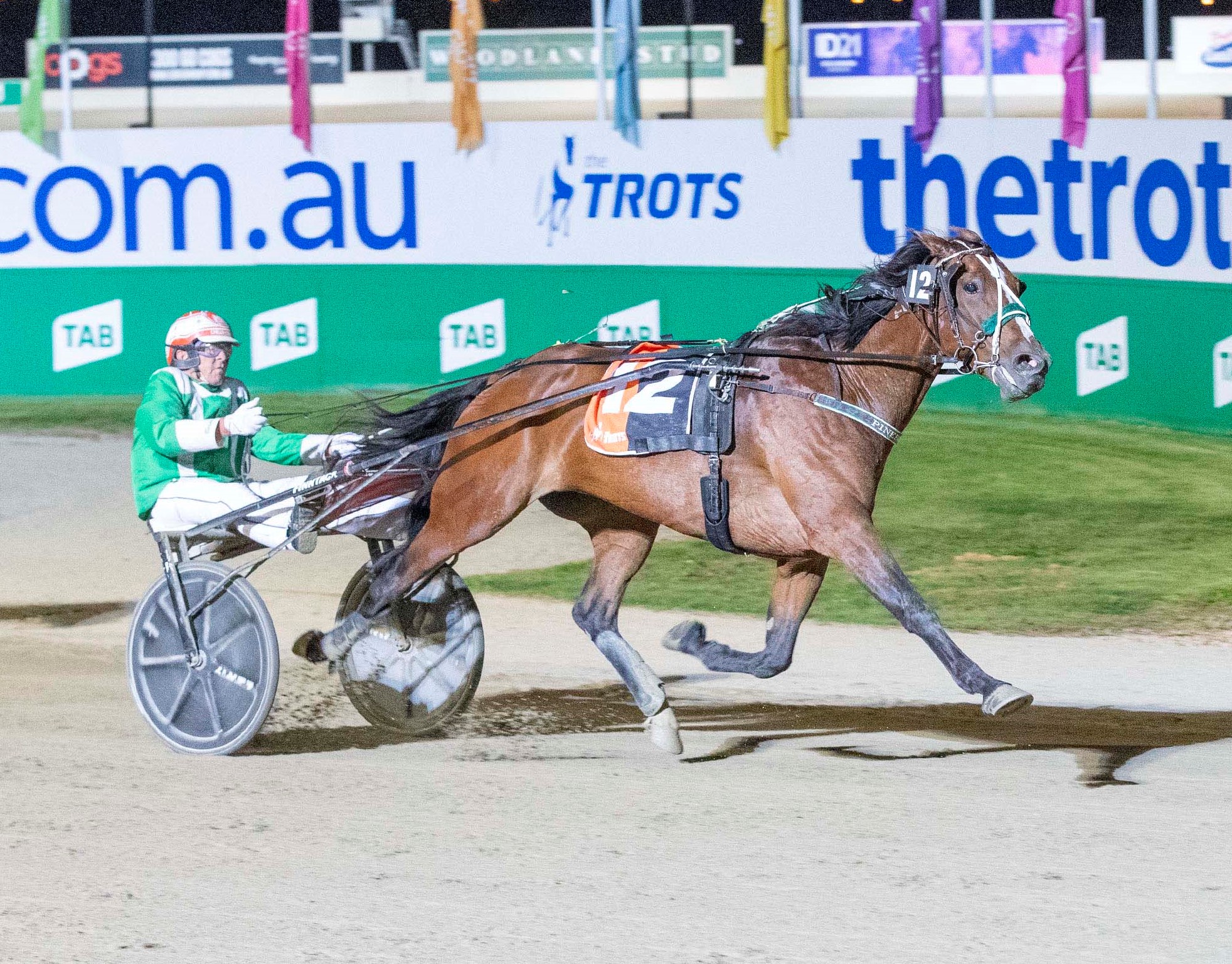 Temporale is heading back to one of his favourite stamping grounds but the potential trip to Australia for Bolt For Brilliance now looks unlikely.
The remarkable veteran will leave for Victoria next week for a campaign that could last over a month, with the richest target being the What The Hill Great Southern Star on February 4.
Before then he will contest the $50,000 TAB V L Dullard Trotters Cup, a race he won two years ago, on January 29, while the $50,000 Aldebaran Park Knight Pistol is a week after the Great Southern Star and the $100,000 TAB Australian Trotting Grand Prix features on February 26.
It will be Temporale's fifth trip to Australia, three of them with former trainer Tony Herlihy while he travelled there for current trainers Michelle Wallis and Bernie Hackett two years ago.
"He seems to love it over there," says Wallis. "He doesn't really like going to the South Island but he seems to thrive in Australia and they are a good series of races for him.
"Initially we were going not only because of the stakes but also because Sundees Son and Bolt For Brilliance weren't going, and even Bolt did go it would be only for the Great Southern Star."
With uncertainty over when Kiwis travelling to Australia can return, neither Wallis nor Hackett will go with Temporale, who will be stabled with Brent Lilley for the campaign.
"He has stayed at Lils before and when he won the Dullard Cup two years ago Chris Alford drove him, but we haven't got a driver confirmed yet."
It is no surprise Temporale races so well in Australia, having great gate speed for a New Zealand trotter and he is diminutive frame and suited to the small, speedy tracks.
While he has always been a good horse and won the Rowe Cup as a four-year-old, he has probably earned more of a cult following since joining the Wallis/Hackett team as he seems to defy age.
He is rarely out of the money at Alexandra Park and it usually takes Bolt For Brilliance or a very large handicap to beat him.
But it is looking increasingly unlikely Temporale will have to worry about his former stablemate again with trainer-driver Tony Herlihy unable to get the flights he wants to get the star trotter there for his hit and run Great Southern Star mission.
"I wanted to train him here and then send him over the week of the race," Herlihy explained on Friday.
"But at this stage the only flight we can get is the week before and I don't want him to be away for that long. So while we were keen unless the flights change we won't be going."
Bolt For Brilliance's trip being scrapped is the latest in the disappointing summer for Kiwi horses heading to Australia with travel restrictions seeing Sundees Son and South Coast Arden staying at home, Mark Purdon reluctant to take his horses and be away for key races and the sales, and Copy That making it to Victoria but then injuring himself.
It leaves Temporale and the Sydney-based pair of Krug and Stylish Memphis as the only really open class representatives in the next month and maybe even longer.