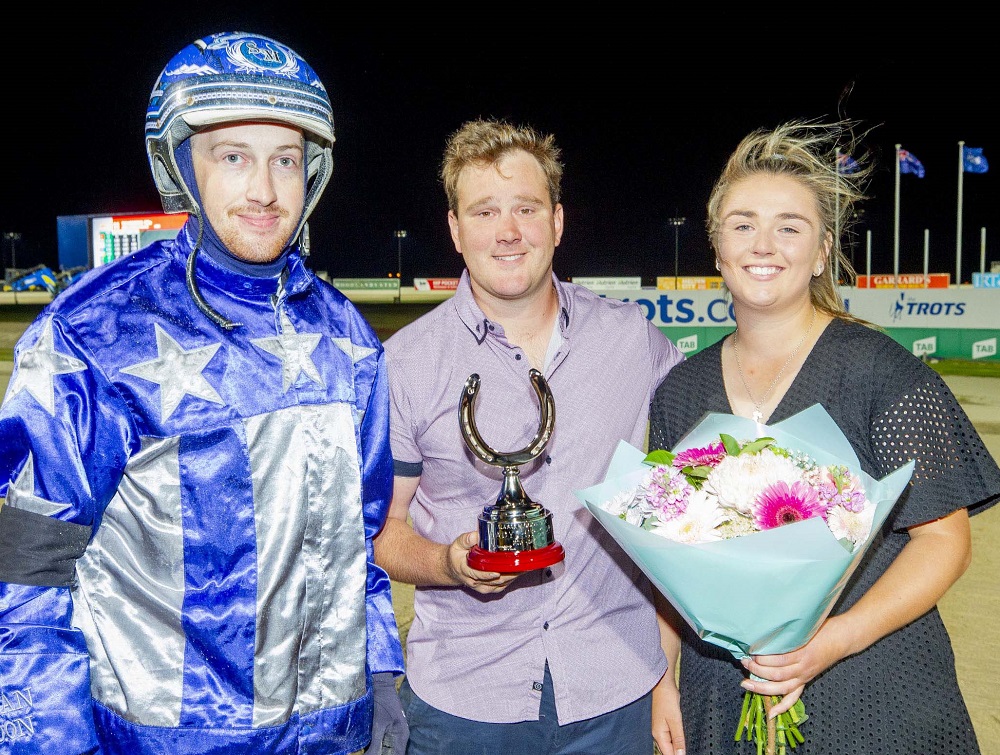 Last year, Victoria Cup night obliterated the all-time state wagering turnover record for a harness racing meeting.
This year, Harness Racing Victoria (HRV) has announced it has added another jewel to the feature-laden October 8 card.
Leg one of the Elizabeth Clarke Mares' Triple Crown, the Make Mine Cullen Pace over 1720m, will add further intrigue to a night that has fast become one of Australasia's premier trots events.
HRV CEO Dayle Brown said positioning the feature mares' race to receive maximum interest and wagering turnover made sense.
"Having our best pacing mares up in lights on Victoria Cup night gives punters another great race to bet on and provides more visibility for the Elizabeth Clarke Mares Triple Crown series," Brown said.
Over $9.1 million was wagered by punters on Victoria Cup night last year, the first time the Victoria Derby and Victoria Oaks had been held on the program after HRV's radical overhaul of the feature race calendar.
It contributed to record annual turnover for FY22, which eclipsed $1.2 billion on Victorian harness for the first time.
This year's Mares Triple Crown may carry the biggest PR boon yet for the series, with champion mare Ladies In Red – a winner of 19 of 23 starts – a chance to line up.
Ladies In Red has been described by some renowned trots pundits as "the Winx of harness racing".
"Ladies In Red is a headline act, there's no doubt about that. Champions like her capture the imagination of fans and bring people back to the track," HRV Chief Commercial Officer Fiona Mellor said.
"We are dialling up the marketing significantly to engage fans and if she were to run on Victoria Cup night, it would be a race night that racegoers will never forget."
In 2020 HRV added bonus money to the Mares Triple Crown and named the series in honour of one of the sport's most respected administrators.
Pictured: Spellbound won last year's Make Mine Cullen, driven by Stu McDonald (left), trained by Nathan Purdon (middle) and Mikayla Lewis (strapper). Photo: STUART McCORMICK